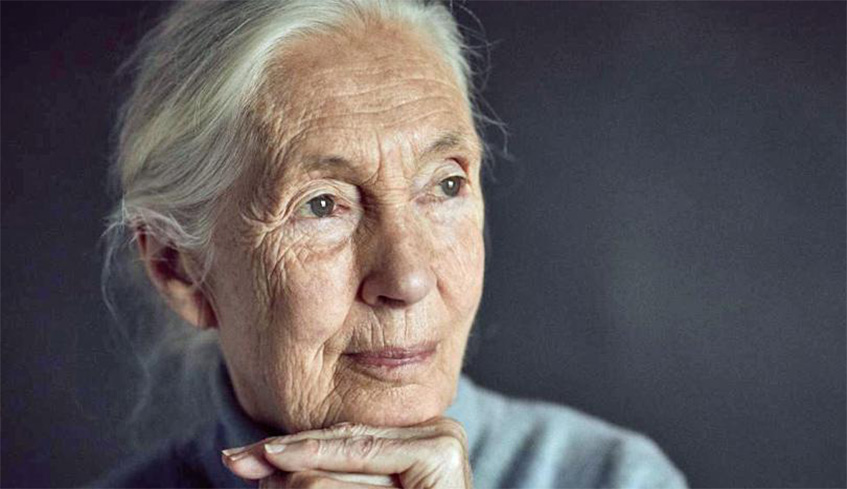 By Whitney South, Best of London. 09.18.18
Take a peek at all there is to see and do in London, Sept. 24 to 30.

Tuesday, Sept. 25
The Cadillac Three
London Music Hall
It may be a ballsy move for The Cadillac Three to name their new album LEGACY, but if any country band has the shared history to lay claim to such a weighty title, it's the longhaired trio of Nashville natives.
Singer-guitarist Jaren Johnston, drummer Neil Mason and lap-steel player Kelby Ray have known one another since they were teens and have been sharing stages together for nearly 15 years. After nearly a full year on the road in support of 2016's BURY ME IN MY BOOTS, their first full-length album recorded for Big Machine Records, the group returns with a more mature perspective. Johnston, Mason and Ray have experienced a lot on tour, whether opening arenas across the country on Florida Georgia Line's Dig Your Roots Tour or headlining their own consistently sold-out string of sweaty club and theater shows in the U.K. and Europe.
For more information, or to purchase tickets, visit www.londonmusichall.com.

London & Area Works Job Fair
Metroland Media Agriplex
Jobseekers, bring your resume, your enthusiasm, and your skills to make your next career connection on Tuesday, Sept. 25 from 2 p.m. to 7 p.m. Employers with open positions are invited to share their opportunities with regional talent. Employment agencies that advise, prepare, and train jobseekers to access jobs and develop in-demand skills are invited to register.
For more information, visit the event's Eventbrite page.
Wednesday, Sept. 26
An Evening with Dr. Jane Goodall
Centennial Hall
Hear one of the world's most celebrated environmental activists in person.
Dr. Jane Goodall is known for her tireless work in helping to raise awareness about the relationship between humans and our primate relatives. For one night only you can listen to Dr. Goodall talk about the ongoing work of her foundation in helping to protect Chimpanzees and other great apes, as well as the challenges involved in living as a conscious global citizen.
For more information, or to purchase tickets, visit centennialhall.london.ca.

I Am King: The Michael Jackson Experience
Aeolian Hall Sept. 26 & 27
I Am King – The Michael Jackson Experience is as close as you will get to seeing the King of Pop live in concert. Featuring Michael Jackson tribute artists who can sing live while mastering the intense dancing that Jackson was so famous for, I AM KING takes the audience on a musical and visual journey into the world of the King of Pop.
The creators of I Am King have put together an incredible cast of talented musicians and Broadway and Las Vegas dancers to bring Jackson to life in an explosion of unmatched energetic perfection.
When it comes to Michael Jackson tribute artists, there are none quite like Michael Firestone. His ability to sing live while mastering the intense dancing that Michael Jackson was so famous for has made him the most sought-after MJ tribute artist in the world. Michael Firestone was chosen as one of two official Michael Jackson impersonators for the Michael Jackson Laser Spectacular shows in theaters and casinos all over the U.S. and Canada including the Tacoma Dome.
Friday, Sept. 28

Culture Days with the London Arts Council – Sept. 28-30
For Culture Days 2018, the London Arts Council is bringing engaging, creative, and participatory art activities to all corners of the Forest City — from downtown to Old East Village, from Masonville Place to White Oaks Mall.
Activities will include art installations, dance, graffiti, metalwork, mosaics, music, poetry, sculpture, video, & visual arts along with community murals and family-friendly art workshops. We're also getting experimental with bicycle art, recycling art, and techno-calligraphy.
Visit www.londonarts.ca/culture-days to access detailed listings for all Culture Days 2018 events — and for listings specific to Old East Village, Masonville Place, and White Oaks Mall.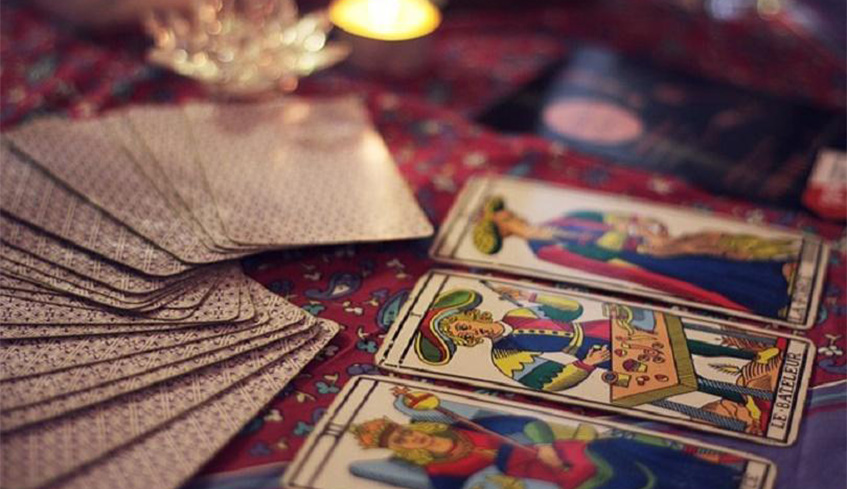 London Psychic Expo Sept. 28-30
Centennial Hall
Since 1988 Psychic Expos have become a great attraction for those interested in psychic phenomena and the paranormal. Come to the Psychic Expo to meet credible, experienced, international psychics who offer private, recorded readings.
The Psychic Expo features professional psychic readers, a wide selection of new age books and tarot decks, and unique clothing and jewellery. Discover over 25 exhibitors including: readers, mediums, palmists, psychic healing, reiki, spirit communication, crystals, wands, jewellery, incense and essential oils.
Attend free hourly lectures and demonstration with experts in the areas of psychic, clairvoyant, past lives, auras, mediumship, animal communication, astrology, tarot cards, runes, books, healing, and past lives.
Admission is $10 for the weekend.
For more information, visit centennialhall.london.ca.
Saturday, Sept. 29

Simple Minds
Budweiser Gardens
Simple Minds have announced a North American Tour for the Fall, 2018 including dates in London, Toronto, D.C, New York, Chicago, Nashville and Los Angeles. It's been five years since they've toured this side of the world, so the anticipation is high.
Simple Minds career has seen them responsible for some of the most innovative and enduring anthems in rock music.
Jim Kerr is thrilled for the group's return to North America offering, "The concert stage is where Simple Minds do their best work, it is where we forged our distinctive live reputation. A highlight of any touring band's career has to be when they are given the opportunity to tour North America. Simple Minds will never forget the thrill of that, especially so during those glorious days of the mid '80's. Magically for us, that thrill returns again as we excitedly announce our latest tour. Playing songs from throughout our extensive catalogue, going right back to the start and bring it all up to the current. It is guaranteed that we aim to give 100% of ourselves each and every night - as we look forward to performing in front our loyal fans throughout North America. Hope to see you all there."
For more information, or to purchase tickets, visit www.budweisergardens.com.

Anthony Jeselnik: Funny Games
Centennial Hall
Just For Laughs is elated to announce that award winning comedian, Anthony Jeselnik, will be bringing his new tand-up show Funny Games to Canada.
Anthony is a comedy industry veteran who has been wowing audiences for over 15 years. 2017 was a banner year for Anthony as he toured with Chris Rock's Total Blackout tour and perfected his new hour, workshopping in clubs across North America.
He started his comedy career by starring in and creating Comedy Central's The Jeselnik Offensive, which ran for two seasons. Anthony went on to write for and appear in several Comedy Central Roasts, most notably: The Roast of Donald Trump and The Roast of Charlie Sheen. Anthony was the first ever stand-up comic to appear on Late Night with Jimmy Fallon. He also wrote for Late Night with Jimmy Fallon as well as received an Emmy Nomination for his work on A Night Of Too Many Stars: An Overbooked Concert for Autistic Education.
In 2008 Anthony was named as one of Variety's 10 Comics to Watch, and in 2009 was named to Comedy Central's Hot List. In 2010, Anthony released his debut comedy album Shakespeare through Comedy Central Records. In 2013, he released Caligula, his first hour long special, to critical acclaim. Anthony hosted season nine of NBC's Last Comic Standing alongside judges Norm Macdonald and Keenan Ivory Wayans. His last official tour was in 2014 and ended in early 2015 when he shot his critically acclaimed Netflix special Thoughts and Prayers.
"Jeselnik...has rapidly emerged as the satanic prince of stand-up, a black-hearted joke-slinger with a ferocious and unstoppable will to power." - Nathan Rabin, Head Writer, A.V. Club
For more information, or to purchase tickets, visit centennialhall.london.ca.
One Year CAN-iversary w/ The Can Opener and LondonFuse
24 Bathurst St.
Last year we hosted a special kind of party. Celebrating independent media and beer, Ontario craft beer was sold to support LondonFuse's print and digital media projects. Fuse hosted the space, while The Can Opener curated the 20+ can beer and cider list. We danced, we sang, we had cake, and lots of beers. We had so much fun we're doing it again.
A $10 ticket gets you in the door: www.bruha.com/event/3680.
You can also pre-purchase drink tokens from the same page. Beverages will be sold in $5, $7 and $10 tiers. Doors opens at 8pm. Live DJ beginning at 11pm.
Please drink and behave responsibly.
Ontario Beer Tour London
Former G.T.'s Building, 333 Richmond St.
Introducing Ontario Beer Tour, from the creators of The Great Canadian Caesarfest. The Ontario Beer Tour is your passport to the finest, carefully crafted, small batch brews our province has to offer. This is your one-of-a-kind chance to discover artisan beer from across Ontario in one location and on one day.
And for those who appreciate the fruitier side of life we invite you to enjoy our "Cider Side of Life" a showcase area sampling some of the best Ciders made in Ontario. Ontario Cider is not only popular but also world-class and made from all-natural ingredients.
Our first Ontario Beer Tour stop is London on Saturday, Sept. 29 before we head off to other great destinations in our province. And as a committed community partner, we ensure that proceeds from the event benefit Youth Opportunities Unlimited.
The Ontario Beer Tour wants you to discover the best brews Ontario has to offer and the crafts men and women behind the great beer and cider and you don't have to travel the open roads. And don't forget to check out the Ontario Tour Guide Magazine. Your key to the best in Ontario and it's available province wide.
Admissions is $10 in advance or $15 at the door.
For more information, visit the event's Facebook page.
Sunday, Sept. 30

London Fall Vintage Camera Show
Carling Heights Community Centre
Canada's friendliest (and 2nd largest) film Camera Show.
Expect 50-70 tables jammed with the very best in film photography equipment, all for sale. Cameras (all ages, formats, brands, styles), lenses, accessories, gadgets, darkroom equipment, medium and large format gear, lighting, bags, books/manuals, alternative process items, collectibles, hard to find vintage parts, film and so much more. Excellent local dealers.
Admission is $4, while kids under 16 and parking are free.
For more information, visit londonvintagecamerashow.vpweb.ca.
Scavenger Hunt at the Museum
Museum London
It's back at Museum London: The Scavenger Hunt. This is a creative and fun way to enjoy and explore Museum London's exhibitions — free of charge.
Arrive at or shortly before 12 noon to give yourself a solid hour to complete the Scavenger Hunt before enjoying the following planned events at 1 p.m.
The Museum's Opening Reception for new exhibitions AND the official opening of the Centre at the Forks starts at 1 p.m. at the Museum. We highly suggest that you stick around for the fun and enjoy the cash bar and provided snacks, because it's Sunday and you deserve to relax.
There will be pencils provided (no pens, please).
Pick-up your scavenger hunt sheet at the front desk from the MU crew.
Those interested can register at www.picatic.com/mu-hunt-2018.