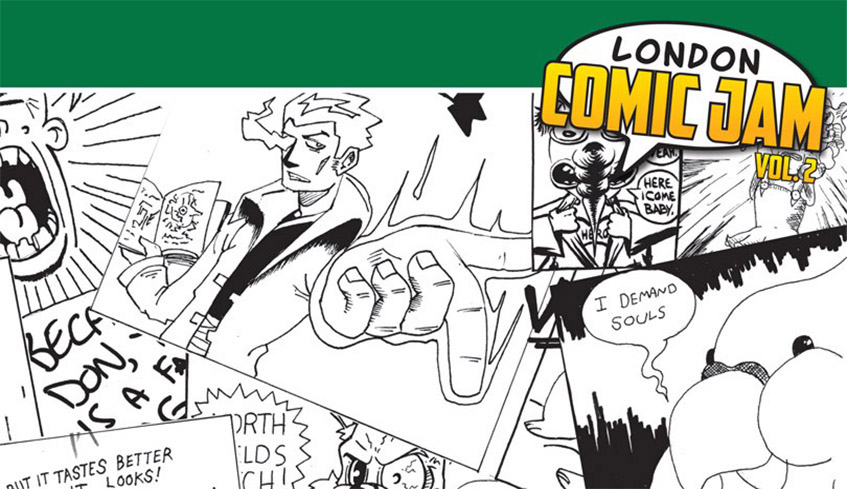 By Whitney South, Best of London. 09.11.18
Take a peek at all there is to see and do in London, Sept. 17 to 23.

Monday, Sept. 17
London Comic Jam
TAP Centre for Creativity
Join us once a month at TAP from 6 to 9 p.m. for the free London Comic Jam — a fun night of creativity and good cheer with fellow artists. These nights are put on by Runciman Press, Heroes Comics and London Comic Con.
For those of you who have never been to a comic book jam, the jist of the evening is to collaborate with other artists. Comic book panel pages will be provided to all and together we create a one or two-page story. You can start by drawing the first panel and then slide it across the table and see what the next person adds to the story. The results are always amazing and many times downright hilarious. Cash bar available and prizes to be won each night too.
For more information, visit www.tapcreativity.org.
Tuesday, Sept. 18
Frank Turner & The Sleeping Souls
London Music Hall
Frank Turner was halfway through writing a very different sort of album, a concept record about women from the historical record who had been ignored, when he was reading a collection of Clive James' poetry and one particular line compelled him to re-think his direction. It was from a poem called Leçons Des Ténèbres: "I should have been more kind. It is my fate. To find this out but find it out too late." "It devastated me the first time I read it," he says.
Turner and his band, the Sleeping Souls, were on tour in the USA in 2016 "when the world decided to go collectively nuts" and the songs that make up Be More Kind started to come together. "Somewhere in the record, there's a convergence of the ideas of personal and political, which is a central theme of the album," Turner says. One of the driving themes of the album is empathy, even for your enemy. "You should at least be able to inhabit the mental universe of the people you disagree with. If you can't do that, then how do you communicate with people other than through force of arms, which is something we all agree is a bad idea."
For more information, visit www.londonmusichall.com.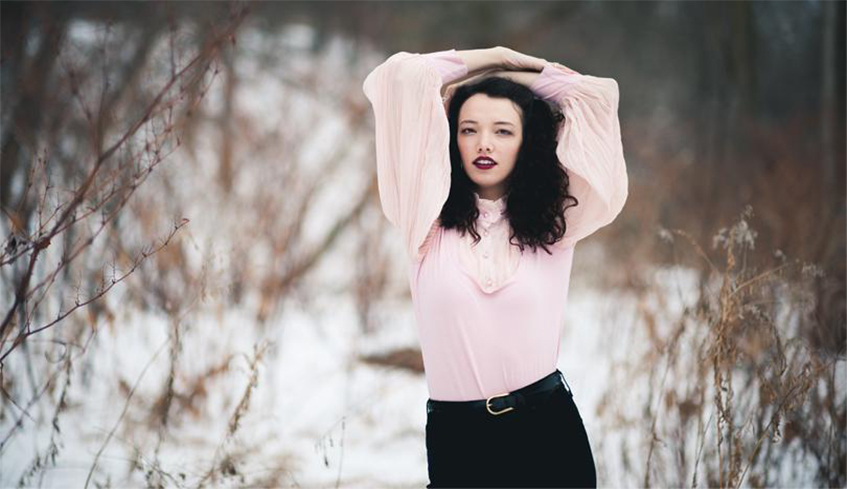 Back to School with Poesy & Miles Castello
The Rec Room
With her soaring, powerful vocals, Poesy is a raw and extraordinary talent on the edge of the mainstream with an identity and edge all her own. Her hit single Soldier of Love is the result of a breakthrough performance on CTV's The Launch.
With special guest, Toronto R&B singer-songwriter Myles Castello.
$5 Early Bird tickets available now at www.TheRecRoom.com, otherwise, tickets are $10 in advance and $15 at the door.
Show is all ages, and starts at 7 p.m.
Wednesday, Sept. 19
Comeback Kid with No Warning & Higher Power
Rum Runners
SummerCamp Productions & MRG Concerts presents Comeback Kid with No Warning & Higher Power on Wednesday, September 19, 2018 at Rum Runners.
Tickets are $20 and the show starts at 7 p.m.
For more information, visit www.londonmusichall.com.
Thursday, Sept. 20
Magisterra at the Museum: Aimez-Vous Brahms
Museum London
Aimez-vous Brahms?: Magisterra's all-star evening at Museum London featuring guest pianist, Kyoko Hasimoto (Montreal, QC), and world-famous violist and composer, Vladimir Mendelssohn, who joins them from the Netherlands, where he is a professor at the Royal Conservatory Den Haag and at the Folkwang Hochschule Essen (DE).
Vierne's Piano Quintet in C Minor is a vast, powerful work wrought by the love of a father for his deceased son in the wake of Europe's First World War. This passionate memorial to Vierne's 17-year-old son — whose voluntary conscription to battle led him to untimely death — was crafted to, "stir up in the depths of every father's heart the most profound fibres of love for a fallen son." With it, he sought not simply to bury his beloved child in blithe resignation, but "in a roaring of thunder."
Heroic and sweeping melodies weave in and out of Brahms' iconic G Minor Piano Quartet, which displays Brahms' full spectrum of musical qualities from introspective to rousing. The dreamy, sprawling melodies of the first three movements culminate in an explosive, triumphant fourth movement. The quartet's Hungarian-style finale is one of the most famous of its kind and has assured this piece a permanent place among the great masterworks of the Western canon.
For more information, visit the event's Facebook page.
The Glorious Sons - Sept. 20 & 21
London Music Hall
The Glorious Sons' second full-length album, Young Beauties & Fools, is all about honesty.
More specifically, it's about exploring the adventures (and frequent misadventures) of main songwriter Brett Emmons in the truest way. It's also an album where The Glorious Sons — rounded out by Brett's older brother Jay Emmons (guitar), Chris Koster (guitar), Adam Paquette (drums) and Chris Huot (bass) — capture all the listlessness and confusion of young adulthood in 10 doses of modern rock.
Glorious Sons' hardscrabble tales come naturally. A high-spirited rock band with blue collar roots, they truly found themselves when Brett quit school in 2013 to join them as lead singer. Subsequent years of hard touring and hard partying — sometimes in places so sketchy, as Brett puts it, "There was no electricity in the building" — provided fuel for the songs on Young Beauties & Fools.
For more information, or for tickets, visit www.londonmusichall.com.
Friday, Sept. 21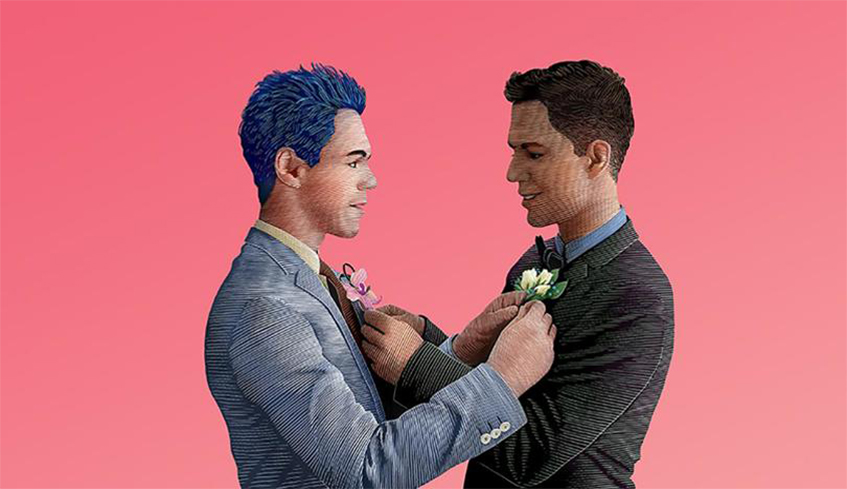 Prom Queen: The Musical
The Grand Theatre
Directed by Dennis Garnhum with music by Colleen Dauncey, lyrics by Akiva Romer-Segal and Produced by Mary Young Leckie, Prom Queen: The Musical tells the true story of Marc Hall, a teen who in 2002 wanted to bring his boyfriend to the school prom. A celebration of young people standing proudly for themselves, this award-winning production features 50 students on stage and another 30 backstage, bringing an authentic voice to a remarkable story.
The show runs until Saturday, Sept. 29.
For more information, or to purchase tickets, visit www.grandtheatre.com.
Dan Shafer
Aeolian Hall
A contestant on Season 11 of The Voice, Dan Shafer knows all about competing on Team Blake, now he's headed to Aeolian Hall Sept. 21.
Dan was in several bands in his youth but put music on the backburner to support his family. In the late '80s, Dan found a way to balance both worlds when he became a jingle man. He has written jingles for Transformers Gen 2, Aliens 3 the voice and Space Marines, BC Powder, Matchbox Lightning Key Cars, Pizza Hut We Deliver, Bryans Hot Dogs, Vintage Gourmet Ice Cream, Bealls Dept Stores, Coors, New England Telephone, and many more.
Music once again took a backseat when his son Jamie was diagnosed with Crohn's Disease and needed emergency surgery. During that time, Dan got a job in the funeral business to pay the medical bills. He currently gigs with a cover group called Classic Rock All Stars around Nashville and throughout Tennessee.
Show starts at 8 p.m.
For more information, visit www.aeolianhall.ca.
Saturday, Sept. 22
Forest City Comicon
London Convention Centre
Mark your calendars: London Ontario's celebration of nerd and geek culture like no other, Forest City Comicon is set to return to the London Convention Centre. The fifth-annual event held in Downtown London will run all day on Saturday, September 22.
The event features costumes, exhibitors, board games, video game tournaments, our signature panel presentations, and much more.
Kids 12 and under are free of charge with adult supervision.
For more information, including a full schedule of events, guests and vendors, or to purchase tickets, visit www.forestcitycomicon.ca.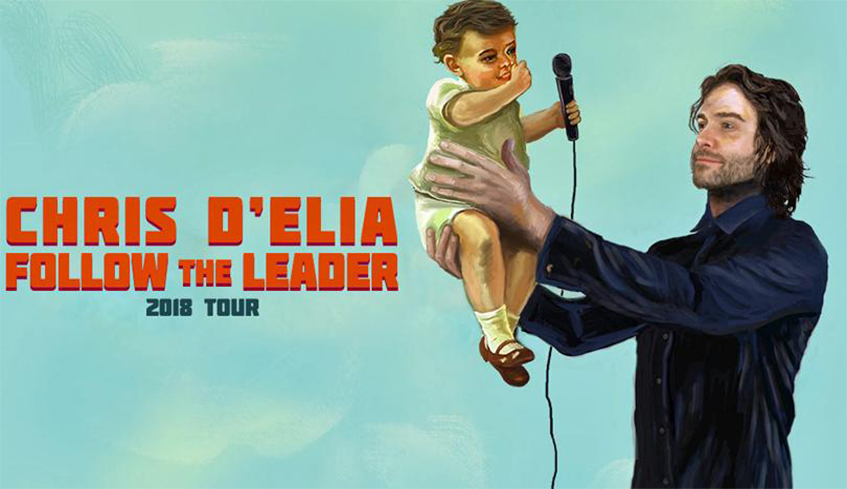 Chris D'Elia – Follow the Leader 2018 Tour
Centennial Hall
Just For Laughs is thrilled to announce stand-up comedian and star of Man on Fire (as seen on Netflix), Chris D'Elia will perform live in London at the Centennial Hall on Saturday, September 22 at 7:30 p.m. Tickets are $45.50 (taxes included plus facility & service charges).
D'Elia is one of the most sought-after performers in the comedy world and is best known for his stand up and starring role on the NBC comedy series Undateable. He currently hosts a highly successful weekly podcast Congratulations with Chris D'Elia, which launched in February 2017 and has since been a mainstay on iTunes' comedy podcast charts. Chris is signed on for a major supporting role in the Mitja Okorn-helmed romantic drama Life in a Year, joining topliners Cara Delevingne, Jaden Smith, Nia Long and Cuba Gooding Jr. D'Elia can also be seen in the Netflix horror comedy Little Evil opposite Adam Scott and Evangeline Lilly.
For more information, or to purchase tickets, visit www.centennialhall.london.ca.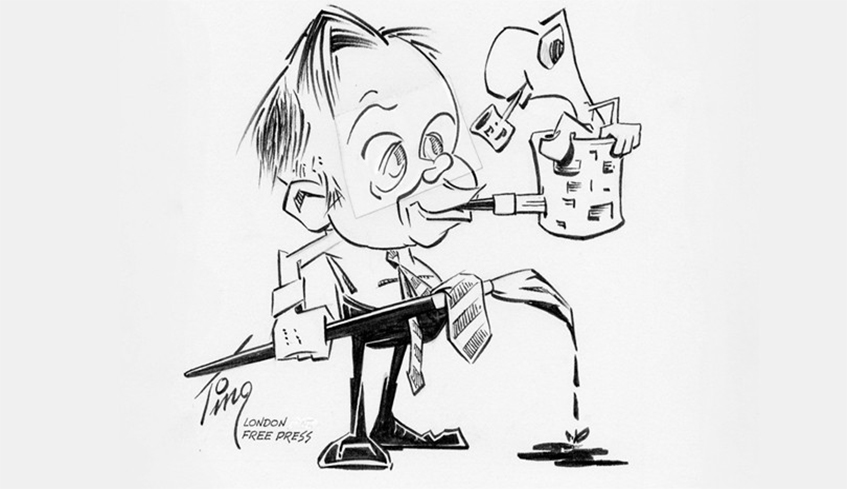 TING: The Life and Work of Merle Tingley
Museum London
Modest, mischievous, easy-going, gregarious, sharp-eyed, intelligent, quirky, irrepressible, and gentle. Over and over, people have used these words to describe Merle Randolph Tingley (1921-2017). Better known as "Ting," he was, for over forty years, the much-loved London Free Press political cartoonist.
This biographical exhibition will introduce you to the Ting you knew and the Ting you didn't. Far from being an exposé, The Life and Work of Merle Tingly will confirm that he was a kind and gifted man whom Londoners were fortunate to claim as their own.
Using photographs, artifacts, and, of course, many of Ting's original cartoons, this exhibition takes you from his birth in Montreal in 1921 through to his death in 2017 at the age of 95. Stops along this journey will include his childhood accomplishments, his service in the Second World War, his career at the London Free Press, his family life, and his rich post-work life.
No exhibition about Ting could be complete without Luke Worm. Sometimes dismissed as a gimmick and other times recognized as a mascot, Luke Worm was a key part of Ting's work from 1948 through to 1996. People of all ages could not rest until they had located the little worm in a Ting cartoon. To honour Luke Worm, the exhibition features a "Worm-ography" to explore the ins and outs of his life.
The exhibition runs until Jan. 27, and would not have been possible without the kind support of the Tingley family, Western Archives, and the people who sat down to share memories of Ting and his life and work.
For more information, visit www.museumlondon.ca.
Sunday, Sept. 23
A Day for Dogs
Fanshawe Pioneer Village
Bring your four-legged family members to meet dog groomers, rescue organizations and local services for your pet. Vendors will showcase a variety of doggy toys, fashion, food and more.
Admission is $9 and $7 for kids four-16. Children three and under are free.
For more information, or an undated list of scheduled activities, visit www.fanshawepioneervillage.ca.
Emancipation Day Celebration
Westminster Ponds
The 6th annual Emancipation Day Celebration - A day to celebrate the freedom from slavery – will once again be held at Westminster Ponds behind Parkwood Institute (550 Wellington Road. S.) from 1:30 p.m. to 3:30 p.m.
There will be a special performance from Crystal Kirk accompanied by guitarist Mike Trudgen singing sweet gospel music, as well as a free tree give-away's by ReForest London.
For more information, email Justine Turner at Justine@emancipationdaycelebration.com.