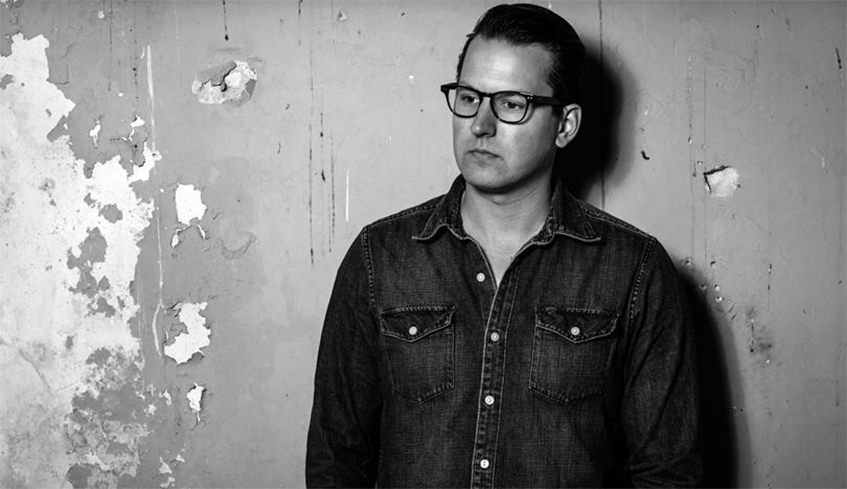 By Whitney South, Best of London. 09.04.18
Take a peek at all there is to see and do in London, Sept. 10 to 16.
Monday, Sept. 10
Western Fair — until Sept. 16
The Western Fair is once again eager to invite everyone for another year of family fun, delicious food, rides, animals and amazing entertainment. From family traditions and childhood memories, to must-see exhibits and foods, everyone has their own Western Fair story. This year, the Fair is celebrating those aspects into another Western Fair story.
For more information, Fair hours, and full concert schedule, including appearances by April Wine, Walk Off the Earth, Aaron Pritchett, and Burton Cummings & Band, visit www.westernfairdistrict.com/western-fair
Wednesday, Sept. 12
Alyssa Edwards: The Secret is Out
Wolf Performance Hall
Alyssa Edwards is coming to London. Every woman has her secret, hers just happens to be a little bigger. On Wednesday, Sept. 12, everyone's favourite pageant queen and meme-sensation of Rupaul's Drag Race brings Alyssa Edwards: The Secret Is Out — her one-woman stand-up comedy show. Come join in for a SHE-larious night of Alyssa squirpin' like a chirpin' and reading the house down under the cement. A guaranteed night of a thousand giggles.
For more information, visit www.lpl.ca/wolfperformancehall
Thursday, Sept. 13
The Gaither Vocal Band: The Here and Now Tour
Budweiser Gardens
London welcomes multiple Grammy Award winner Bill Gaither and The Gaither Vocal Band to the RBC Theatre at Budweiser Gardens for a spectacular evening of music, laughter and encouragement featuring the talent of the prestigious Gaither Vocal Band.
Year after year, Bill Gaither has brought the Homecoming Tour into cities worldwide, performing to packed houses with collective attendance figures exceeding a million people and being ranked among the top concerts for tickets sold worldwide in any music genre during the past two decades. Each concert showcases gospel music's finest talent and draws new listeners with every city. Joining The Gaither Vocal Band for this special evening will be talented female vocalist, Charlotte Ritchie and powerful male vocalist Gene McDonald, as well as guitarist and comedian, Kevin Williams.
For tickets, or more information, visit www.budweisergardens.com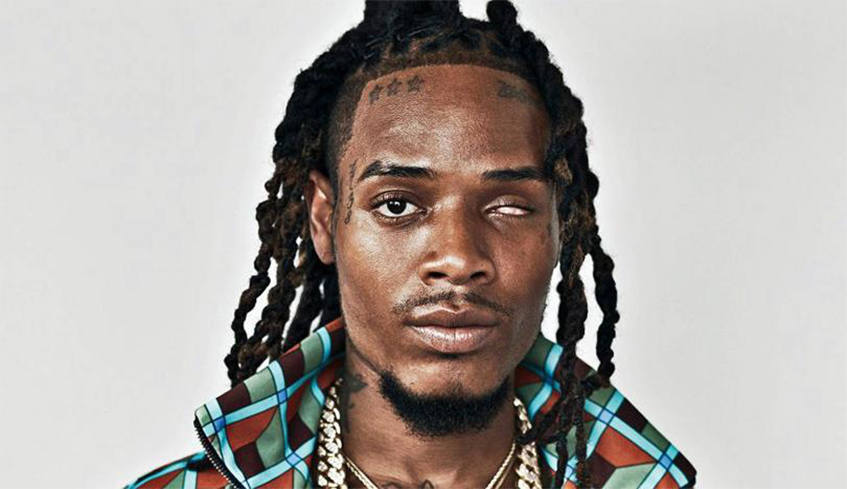 Fetty Wap
London Music Hall
London Music Hall presents Fetty Wap's #WayneOut Canadian Tour 2018, with special guest Peter Jackson and more.
For more information, or to purchase tickets, visit www.londonmusichall.com

Ken Yates
London Music Club
2017 Canadian Folk Music Award winner for Songwriter of the Year, and Emerging Artist of the Year Since first planting roots within the Canadian music scene in 2011, Ken Yates has steadily grown a reputation as one of the country's brightest singer/songwriters. His sound offers the complete package: unforgettable melodies, emotionally charged storytelling, and top-notch guitar chops... all gloriously displayed on Yates' new album, Huntsville.
Tickets are $15 in advance, $20 at the door.
For more information, visit www.londonmusicclub.com
Friday, Sept. 14
Blockparty
Harris Park
Bud Light Presents BLOCKPARTY 2018, Sept. 14-15, at Harris Park, featuring Loud Luxury, Zedd, Waves, BTSM, Nick Smith, Siconic and more.
For ticket info, or more information, visit www.BlockPartyLondon.com
Saturday, Sept. 15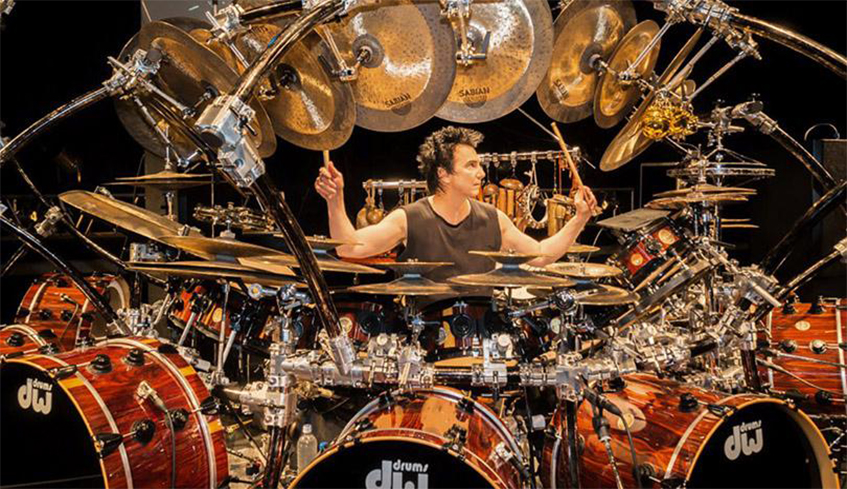 Terry Bozzio "Reality Tour"
Aeolian Hall
Drum legend Terry Bozzio is known for his work with Frank Zappa, Jeff Beck, Korn, UK, Missing Persons, Mick Jagger, Robbie Robertson, Alan Holdsworth, Tony Levin, Steve Vai, Quincy Jones, Ken Scott, and Metropole Orkest — as well as film score composers Basil Poledouris, Mark Isham and Patrick O'Hearn. He is a Grammy winner, RockWalk Honoree, Modern Drummer Magazine's Hall of Fame Award recipient, and was included in Rolling Stone's Top 5 Drummers of all time. If you've never seen Terry, you have no idea what you're in for. Bozzio is an enigmatic, evocative, and engaging musician whose instrument just happens to be the drums. Terry Bozzio is able to accompany himself with bass note patterns and, at the same time, melodically solo with highly developed coordination skills to express a "complete musical statement" on the drum set alone. Drawing from jazz, classical, and ethnic percussion styles from around the world, Terry Bozzio is a storyteller, able to weave a hypnotic spell over audiences and enthrall them with an eclectic experience filled with emotion, contrast, variety, intimacy, excitement, and passion.
Tickets are $35 in advance and $40 at the door.
For more information, visit www.aeolianhall.ca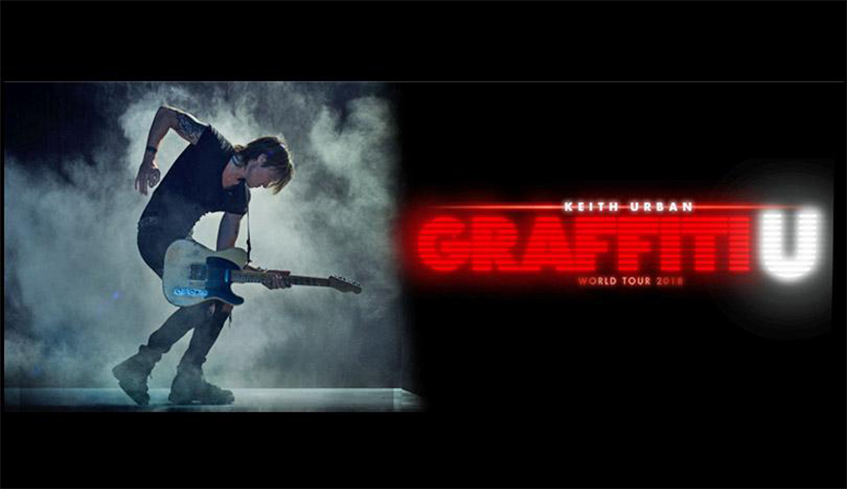 Keith Urban with special guest Lindsay Ell
Budweiser Gardens
A four-time Grammy Award winner, Keith Urban's shows have become concert events that electrify. They're unexpected, if not unpredictable, and have been hailed by media around the world as "concert experiences not to be missed." The tour will feature many of Urban's 23 No. 1 songs, as well as brand new tracks that have never been performed live, as well as an all-new concert production that promises to be as spectacular as never before.
Named one of The Huffington Post's Top Country Artists to Watch, Calgary native Lindsay Ell, is a triple threat: accomplished musician, unique vocalist and songwriter. Ell's first full-length album The Project debuted at No. 1 on the Country Album Sales Chart in August 2017 and was lauded as Billboard's Best Country Album of 2017.

Outdoor Movie Nights: The Sandlot
Plane Tree Park
The Outdoor Movie Nights Program is available to neighbourhood groups interested in providing a free public viewing in a city park. Event organizers are required to provide the film and to promote the event to their neighbours. The City provides everything else, including the license for a public viewing.
For more information, visit www.london.ca
Sunday, Sept. 16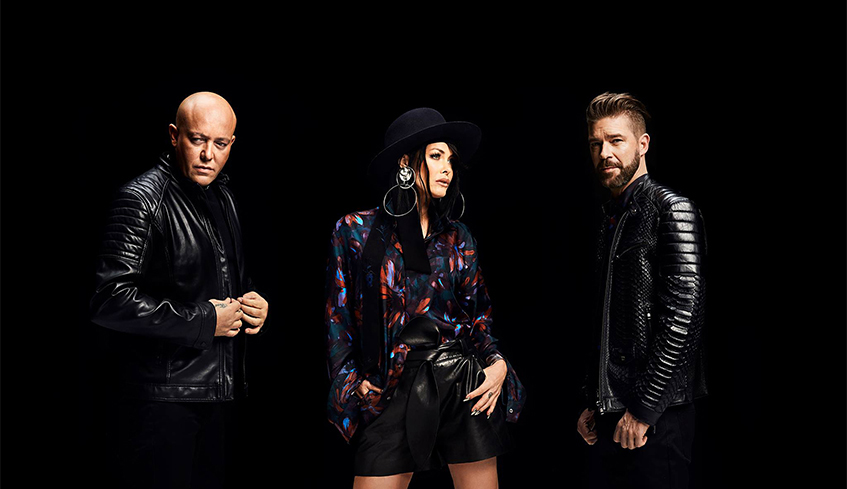 The Rewind Tour, featuring Aqua, Whigfield, Prozzäk & more
Harris Park
For one night only, a veritable army of pop royalty will descend on the Forest City, including old-school favourites Whigfield, Prozzäk, and international headliners, Aqua.
Known for their infectious hits, from Barbie Girl to Doctor Jones, Aqua took the world by storm in the 1990s, skyrocketing to fame in 1997. The band has continued to tour and release new music, including their 2011 album Megalomania, and have sold an estimated 33 million albums and singles, making them the most profitable Danish band ever.
The tour also brings with it Canadian icons Prozzäk, Danish darling Whigfield, and a full-on MuchVideo Dance Party, as well as London-only additions O-Town and Toronto's Wannabe: A Spice Girls Tribute.
For more information, or to purchase tickets, visit www.londonmusichall.com