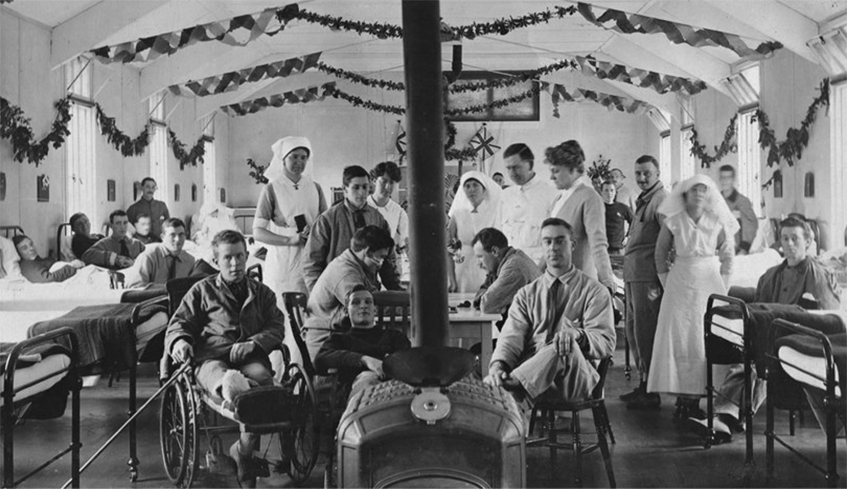 Take a peek at all there is to see and do in London, Oct. 29 to Nov. 4.

Monday, Oct. 29
The World Remembers – Oct. 17 to Nov. 11
Central Library
Taking place at the 1st Floor Reading Lounge, The World Remembers project individually witnesses the names of the millions who lost their lives in World War I, including those from Canada and fifteen other nations. Each name appears at a designated day, hour and minute. For 2018, over 23,000 Canadian names will appear, more killed than in any year of any war in which Canada has participated.
For more information, visit www.theworldremembers.org.

Tuesday, Oct. 30
War of the Worlds
London Music Club
"A special bulletin from Trenton, New Jersey. It is reported that at 8:50 p.m. a huge, flaming object, believed to be a meteorite, fell on a farm in the neighborhood of Grovers Mill, New Jersey..."
It has been 80 years since the infamous radio broadcast that put North America in a frenzy. Mark the anniversary with London Fringe at a live staged reading of War of the Worlds on October 30th at the London Music Club.
For more information, or to purchase tickets click here.

Wednesday, Oct. 31
Hallowe'en Party
Call the Office
Celebrate Halloween at one of London's most iconic music venues. Only $5 at the door, gather your friends because Halloween at Call the Office will definitely not disappoint. With themed shooters and endless music courtesy of The Calamine Lotions, Shoobies & Dong Vegan plus more! Make sure to arrive dressed in your most creative costume. This is a 19+ event.
For more information, visit www.calltheofficerocks.blogspot.com.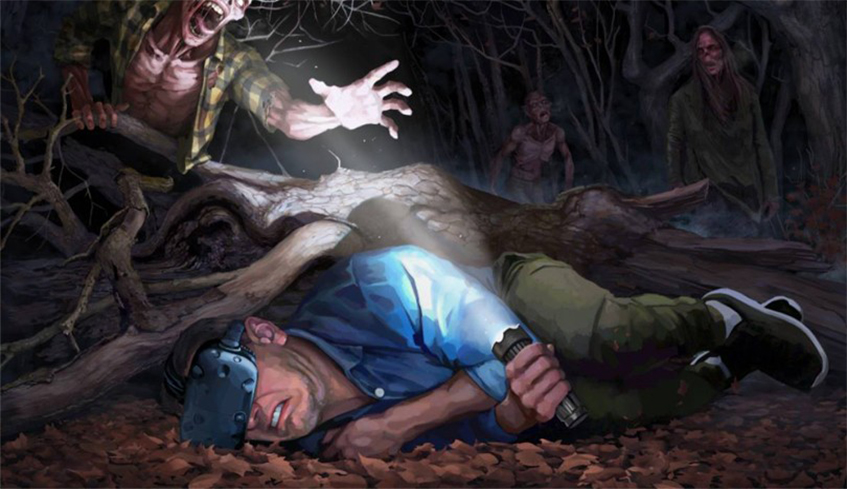 Free Halloween Virtual Reality Demos
Ctrl V London
Do you dare to be scared in virtual reality? What better way to get into the spooky spirit than by playing some of the terrifying horror games available at Ctrl V? From zombie shooters to haunted houses, they've got you covered for all your horror virtual reality needs. Make your worst nightmares become reality. Come dressed in your Halloween costumes!
Demo sessions are 20 minutes long. They begin every 30 minutes, starting at 3:40pm. This event will be drop-in style, first come, first serve. No reservation required, but feel free to RSVP on Facebook to let them know you're coming!

Thursday, Nov. 1
Chris Young Losing Sleep 2018 World Tour
Budweiser Gardens
Demand was high and he delivered. After playing more than 30 sold-out arenas and amphitheatre dates, Chris Young has added 15 additional stops to his current tour! Not only is Young bringing his Loosing Sleep 2018 World Tour to London at Budweiser Gardens, he is bringing along with him, special guests, Dan + Shay, Morgan Evans and Dee Jay Siler! Young is a multi-platinum entertainer, hailed as "a true country singer". This is a concert not to be missed.
For more information, or to purchase tickets, visit www.budweisergardens.com.

Friday, Nov. 2

Alan Doyle
Centennial Hall
Best known as the lead singer of Canadian folk, rock band, Great Big Sea, Alan Doyle takes on the Forest City at Centennial Hall on November 2nd. With a full band performance and special guest Whitney Rose, Doyle is prepared to deliver. Doors open at 7 PM. Show starts at 8 PM.
For more information, or to purchase tickets visit www.centennialhall.london.ca.

Saturday, Nov. 3

Movin' Melvin Brown - A Man, A Magic, A Music! A real American Music Story – Nov. 2-3
Wolf Performance Hall
A living legend! Rhythm & Blues entertainer Movin' Melvin Brown takes us on a Black Music journey (50s-90s) through his incredible life and award-winning career in song, tap dance, storytelling & comedy. Songs of Ray Charles, Sam Cooke, James Brown, Otis Redding, Temptations, Jackie Wilson and many more... Characters like the black preacher, the music box dancer, James Brown, Bill 'Bojangles' Robinson and more.
For more information, or to purchase tickets visit Ticketfly.

Sunday, Nov. 4

Jacket Required: Book Covers from the Collection – until Nov. 11
Museum London
Book covers and dust jackets evolved to advertise books, to offer insight into their contents, and to lure consumers to buy them. In this exhibition, you will see cover art and dust jackets from books held in Museum London's extensive material culture collection. Featuring children's storybooks and cook books, school textbooks and religious works, this exhibition will give you an opportunity to look at a wide range of book covers from the late nineteenth to the mid-twentieth centuries.
For more information, visit www.museumlondon.ca.