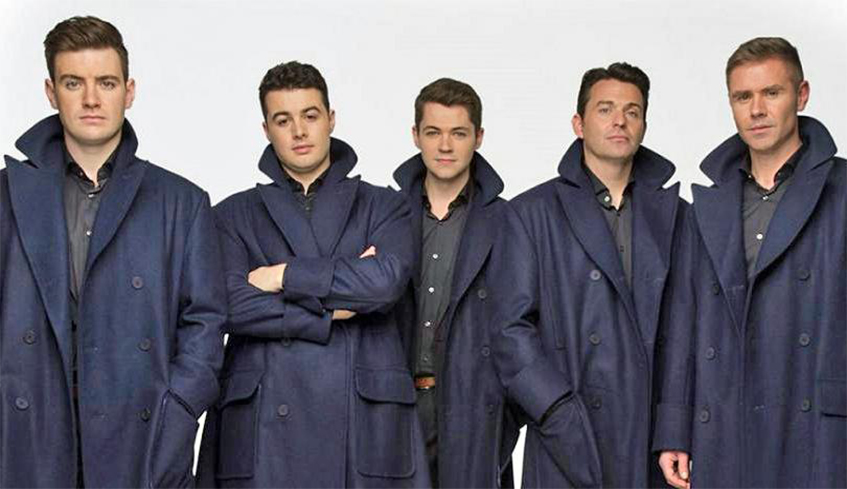 Take a peek at all there is to see and do in London, Oct. 1 to 7.

Monday, Oct. 1
Celtic Thunder X
Centennial Hall
They achieved household status back in 2008 - Celtic Thunder brings their dramatic stage effects, choreography and authentic Irish instrument all the way to us from Ireland!
The multi-platinum Irish group celebrates their 10th Anniversary and the Celtic Thunder X tour in our Forest City featuring 27 new songs! You can expect a combination of traditional and contemporary Irish songs, classic hits, nostalgia, romance and of course the retro hits from the soundtrack of our lives.
For more information or to purchase tickets, please visit centennialhall.london.ca.

North Sea Gas
Marienbad Restaurant/Chaucer's Pub
Scotland lends us one of their most popular folk bands. With many sold out shows around the world including the Edinburgh Festival Fringe, North Sea Gas takes on the Chaucer's Pub at 122 Carling Street. With over thirty-eight years of experience, their three-part harmonies including Guitars, Mandolin, Fiddle, Bouzouki, Harmonica, Whistles, Bodhrans, Banjo and good humor are all part of the entertainment. Reserve your seats by grabbing a pre-concert bite at The Marienbad.
For more information, or to purchase tickets visit: www.folk.on.ca.

Tuesday, Oct. 2

Watercolour Art Class Basics Level 1
For the Love of Art
Looking to get a little artsy but don't know where to start? Instructor Wendy Jennings will host a 2-hour art class for those 17 years of age and older. Learn about the different supplies, how to use them, various watercolour techniques of blending and more!
Register online at www.ftla.ca.

Wednesday, Oct 3
Trivia Club
The Rec Room
Test your knowledge and have a few great drinks along the way! The Rec Room and Trivia Club has partnered up to bring you the Greatest Game Show. Gather your team of up to six friends to compete for prizes as you battle brain teasers, and leave with stories of competition and community!
Remember it's not what you know, it's what you learn along the way!
Click here to register; be sure to specify that you'll be coming for 'TRIVIA'!

Thursday, Oct. 4

Jeans 'n Classics: Amazing 80's
Grand Theatre
Featuring Neil Donell and Gavin Hope, Jeans 'N Classics bring us the Amazing 80's! Taking place on the Spriet Stage at the Grand Theatre, this early 80's show accentuates new bands, sounds and incredible songs in an era where new music was everywhere and radio again was king. You can expect to experience music from The Bangles, George Michael, Bananarama, The B-52s, Cindy Lauper, The Psychedelic Furs, Billy Idol, and many more.
For more information, or to purchase tickets click here.

Friday, Oct. 5
Lost in Japan
Rum Runners
Support your local bands live! Join Lost in Japan at Rum Runners for their official "Self Titled" Album Release party with special guests James Blonde, Run Coyote, and Basic Wihte. Listen to their new single here. This is a licensed/all ages event; doors open at 7 PM.
For more information, or to purchase tickets visit londonmusichall.com.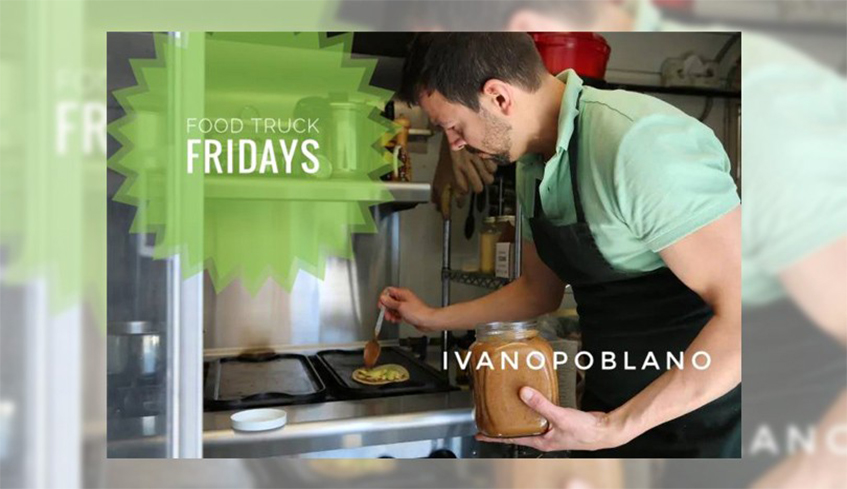 Food Truck Fridays, Ivanopoblano Pop-Up
Anderson Craft Ales
Craft beer is delicious, but it's even better when paired with local nibbles! Each Friday, Anderson Craft Ales hosts a food truck or restaurant pop-up to pair with their delicious craft brews! This week, experience and enjoy the delicious flavours of Mexico with Ivanopoblano who will be whipping up handmade, authentic, organic Mexican cuisine!
Click here for more information.

Saturday, Oct. 6

MAGIC!
London Music Hall
The band behind the top hits, 'Rude', 'Red Dress', 'No Way No', and 'Dont Kill The Magic' takes on the London Music Hall stage alongside a special guest to be announced! Don't miss your chance to see the thriving band. With every ticket purchase, a $1.00 donation will be made to Musicounts to help children and youth have access to music education in their schools and communities.
For more information, or to purchase tickets visit londonmusichall.com.

Sunday, Oct. 7
Occult Workshop Series
Eldon House
With October rolling in quickly, we are getting in the mood for something a little more… spooky. Experience Victorian ghost stories and the Eldon House Ghost. Learn about a tale of love, loss and the supernatural- the Victorian fascination with the occult including explorations of the supernatural, fortune telling and parlour magic at the Eldon House is an event not to be missed.
For more information, or to register visit www.eldonhouse.ca/events.