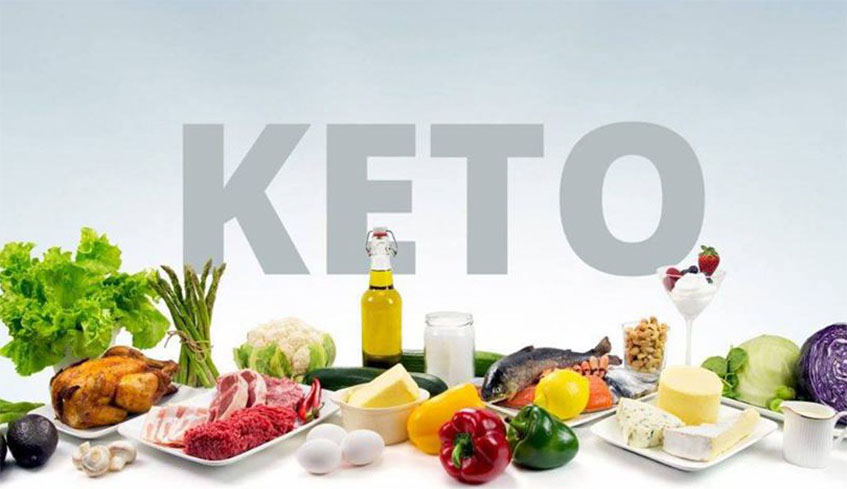 Take a peek at all there is to see and do in London, Nov. 12 to 18.

Monday, Nov. 12
Keto Cooking for Kids
Covent Garden Market
Following a Ketogenic diet may be easier than you think. Do you wish you had more energy to finish your busy days? Are you ready to make changes for you and for your family that will improve your health, give you greater focus, help you sleep and just maybe, lose some weight? Are you finding it difficult to find keto meals that your kids and family all can enjoy? Then join Joanna Rogister, Wellness Renegade (Homeopath, RHN) for this great cooking class. Learn to prepare foods that are kid and family friendly, quick and easy and delicious and delightful. Cost is only $25 and tickets are limited.
For more information, or to purchase tickets click here.

Tuesday, Nov. 13

Liona Boyd
The Aeolian
Liona Boyd returns to The Aeolian for two shows! Tuesday, November 13th & Wednesday, November 14th. Boyd, since her 1975 debut performance at Carnegie Hall, New York, has enthralled audiences worldwide with her romantic and unique brand of classical, folk and world music. In addition to her solo career, she began touring with and opening for Canadian folk legend, Gordon Lightfoot!
For more information, or to purchase tickets click here.

Wednesday, Nov. 14

Culture Club: "A History of Editorial Cartoons in Canada"
Museum London
Calling all cartoon enthusiasts! Brescia University College history professor George Warecki discusses the origins and development of editorial cartoons in Canada with emphasis given to the 19th and 20th centuries.
Head on over to Museum London from 2:30 PM to 4 PM. Cost is $8.00.
For more information, or to purchase tickets visit www.museumlondon.ca.

Thursday, Nov. 15

Barber Shop Chronicles – Until Nov. 24
Grand Theatre
The only Canadian stop on the tour and taking on the Spriet Stage at the Grand Theatre, Barbers Shop Chronicles is a newsroom, political platform, local hot spot, confession box, preacher-pulpit, and football stadium all in one. For generations, African men have gathered in barber shops to discuss the world. Discover this world by joining the cast with on stage seating! Shows are expected to sell out.
For more information, or to purchase tickets visit www.grandtheatre.com.

Friday, Nov. 16

Comedy Night with Kevin McGrath
Yuk Yuk's Comedy Club
Looking for something to do in London this Friday or Saturday night? Come on over to Yuk Yuk's London for an evening of hilarious comedy. Kevin McGrath has been providing laughs for Canadians since 1984. He got his start with The McGrath Brothers, a comedy music act that featured impressions of The Beach Boys, The Bee Gees, Paul McCartney, Stevie Wonder and many more. Kevin began performing straight stand-up comedy when the brothers dis-banded and he hasn't looked back.
For more information, or to purchase tickets visit www.yukyuks.com/london.

Saturday, Nov. 17

Crones & Conjurers – Until Nov. 30
The Baker's Dozen / Grassroot Goods Gallery
The Grassroot Goods Gallery, which opened its doors October 1st in the newly established artist & small business incubator that is The Baker's Dozen (613 Dundas St. East), is an up-and-coming gallery and gift shop. It regularly features 13 local artists and craftsmen who make everything from essential oils and soaps, to voodoo dolls, jewelry, pyrography, paintings, stained glass and pottery. Admission is FREE!
For more information visit their event page.

Sunday, Nov. 18

2nd Annual Handmade Only Craft Sale
Centennial Hall
Back by popular demand! After a very successful first sale in 2017 London Makers is holding their 2nd Annual Handmade Only Craft Sale. This year they have rented the entire venue and will have over 140 handmade vendors spread over 2 floors. This is the largest handmade only craft sale in London and last year's sale had over 3,400 shoppers. Their mission is to support local makers and this is why it is a handmade only sale with no direct sellers allowed.
Admission is only $2.00, on from 10 AM to 3 PM.
For more information visit www.londonmakers.ca.