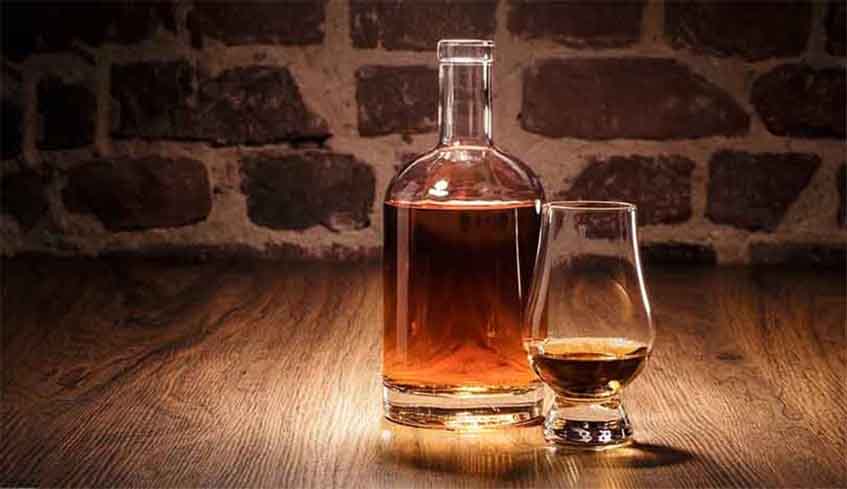 Take a peek at all there is to see and do in London, Jan. 28 to Feb. 3.
Monday, Jan. 28
Whisky, Scotch, Bourbon and Rye
Jill's Table
Whisky is the world's most cherished spirit. For the most part, it is enjoyed 'neat' or 'on the rocks', without even a thought of what food might go along with it. However, the pairing possibilities of whisky and food are intriguing and when matched properly can be fabulous. Thanks to the global craft distilling revolution, we live in an age when there are just about as many styles, flavours and variations of whisky as there are wine.
You will also take home a Glencairn crystal tasting glass, valued at $10.99.
On the menu: Charred Citrus Salad with Fried Spiced Shallots and Turmeric Yogurt, cast Iron Skillet Smashburger with "special sauce", cheese and pickles, bacon wrapped jalapeno poppers dtuffed with creamy gouda, whisky marshmallow s'mores and homemade cherry bitters / cherry ginger smash.
For more information, or to purchase tickets visit www.jillsclasses.ca.
Tuesday, Jan. 29

Vegan - All About Aquafaba
Jill's Table
Not sure what aquafaba is? Don't worry, chef Yoda Olinyk is here to tell you all about this new phenomenon in the vegan cooking world. We'll get into an in-depth conversation about the science behind how this super egg replacement works.
The menu includes vegan crab cakes with lemony aquafaba mayonnaise, chocolate mint pudding, key lime trifle and a warm bowl of vegan soup will also be served!
For more information, or to purchase tickets visit www.jillsclasses.ca.
Wednesday, Jan. 30

The Interrogation of Baruch de Spinoza – until Feb. 2
TAP Centre for Creativity
Set in 1600s Amsterdam, The Interrogation of Baruch de Spinoza tells the story of a young man who leaves his religious studies to pursue his three new loves: math, philosophy, and a Dutch girl named Clara. His unorthodox behaviour stirs up a hornet's nest within the Jewish community and ultimately Amsterdam itself. As a result, Spinoza is dragged into a makeshift courtroom for the interrogation of his life; his relationships, thoughts and ideas are put on trial and he is threatened with excommunication. Watch how Spinoza uses humour, wit and logic to outsmart his attackers, and wait to see what his family, community, and mentor, Rabbi Mortera, decide.
For more information, or to purchase tickets visit www.artsproject.ca.
Thursday, Jan. 31

Bryan Adams in Concert
Budweiser Gardens
Bryan Adams wowed critics during the 'Ultimate' tour earlier this year where fans sang along to his enormous catalogue of hits. Bryan Adams is one of the most exciting live musicians in the world and his energetic performance, effortless stage presence and incredible vocals are guaranteed to thrill and entertain. Bryan Adams In Concert will perform music from Ultimate, which features two new tracks and many of his enormous hits from an incredible back-catalogue including "(Everything I Do) I Do It For You," "Can't Stop This Thing We've Started," "Summer of '69," "Heaven" and more.
For more information, or to purchase tickets visit www.budweisergardens.com.
Friday, Feb. 1

TD Sunfest presents Tanika Charles
Aeolian Hall
In a few short years, Tanika Charles has transformed from a talented emerging artist into a commanding performer and band leader, now a staple of the Canadian soul scene. Following in the footsteps of impactful musicians like Sharon Jones and Mavis Staples, the Edmonton native takes an honest approach to writing music that not only touches on heartbreak and vulnerability, but also on resiliency and the spirit of overcoming adversity. Her art is inherently autobiographical. If Tanika's singing it, she's lived it.
For more information, or to purchase tickets visit www.aeolianhall.ca.
Saturday, Feb. 2

Black History Month Opening Celebration
Museum London
Cultural groups showcasing their roots, art and crafts as well as services providers that African, Caribbean and Black communities can benefit from. Panel Presentation, Music, and additional performances as well as Delicious Food. Admission is free.
For more information, contact leroy@lusocentre.org.
Sunday, Feb. 3

Super Bowl 53 Party! All You Can Eat Wings!
The Bull & Barrel
Watch as the New England Patriots face off against the Los Angeles Rams at the Bull & Barrel. Enjoy $19.99 all you can eat regular or boneless wings, 40+ sauces to choose from at our sauce station, NFL swag & prizes to giveaway throughout the game while catching all the action on 11 HDTV's & concert audio system.
Reservations are now available at www.london.bullandbarrel.com or call 519-601-8155.