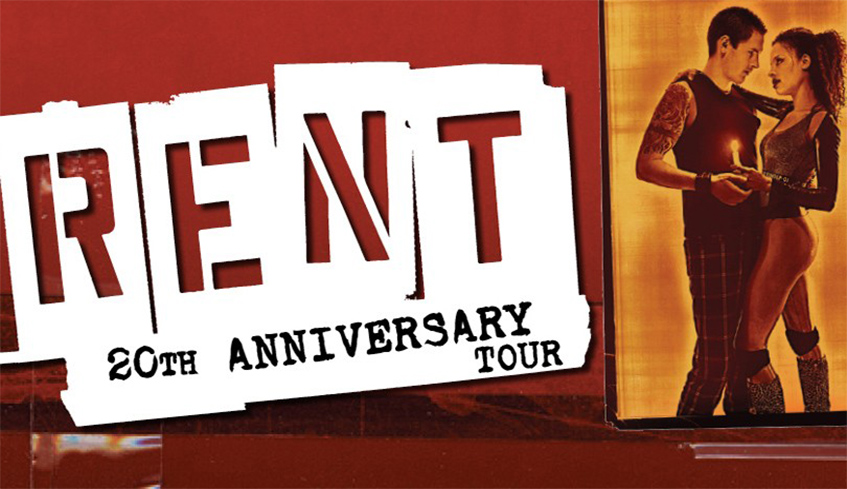 Take a peek at all there is to see and do in London, Jan. 21 to 27.
Monday, Jan. 21
RENT – until Jan. 22
Budweiser Gardens
In 1996, an original rock musical by a little-known composer opened on Broadway… and forever changed the landscape of American theatre. Two decades later, Jonathan Larson's RENT continues to speak loudly and defiantly to audiences across generations and all over the world. And now, this Pulitzer Prize and Tony Award®-winning masterpiece returns to the stage in a vibrant 20th anniversary touring production. A re-imagining of Puccini's La Bohème, RENT follows an unforgettable year in the lives of seven artists struggling to follow their dreams without selling out. With its inspiring message of joy and hope in the face of fear, this timeless celebration of friendship and creativity reminds us to measure our lives with the only thing that truly matters—love.
For more information, or to purchase tickets visit www.budweisergardens.com.
Tuesday, Jan. 22

Margaret Atwood's the Penelopiad – until Feb. 9
Grand Theatre
"Now that I'm dead, I know everything." So begins Penelope, the famously faithful wife of the Greek hero Odysseus, speaking from the afterlife in Hades. This all-female company retells Homer's Odyssey through Penelope's eyes: her husband's return, along with vengeance and a shocking and violent injustice. Canadian literary icon Margaret Atwood flips the classical myth on its head, giving voice to the chorus of ten handmaidens. With acerbic wit and in-spired originality, this contemporary take on an ancient tale is Atwood at her finest.
For more information, or to purchase tickets visit www.grandtheatre.com.
Wednesday, Jan. 23

Jazz for the People - Michael Wood Quartet
Wolf Performance Hall - London Public Library
A very popular program, co-sponsored by the Friends and the Library, is Jazz for the People. This free jazz concert series at the Wolf Performance Hall features local musicians and visiting guest musicians playing a wide range of jazz genres.
Look for concert dates and coming performers in the Library's event listings.
Thursday, Jan. 24

Sweet and Savory Puff Pastry
Jill's Table
Whether you're looking for something to satisfy a sweet tooth or be a main player in a show-stopping appetizer, puff pastry is a great place to start. Chef Carmen Barquero will show you how to make , Caramelized Fennel Tarts, Mini Sausage Pies with a Light Green Salad, Wild Mushroom Koulibiacs abd Apricot Almond Dartois/
For more information, or to purchase tickets visit www.jillsclasses.ca.
Friday, Jan. 25

Lifestyle Home Show – until Jan. 27
Western Fair District
Southwestern Ontario's biggest Home Show! With over 600 booths and hundreds of exhibitors the Lifestyle Home Show is your one-spot destination for home improvement, new home construction, and lifestyle products and services. If you are looking to build, renovate or decorate your home the Lifestyle Home Show allows you to touch, feel, research and meet with professionals who can help you plan small alterations or huge transformations to suit your needs and budget.
For more information, or to purchase tickets visit www.lifestylehomeshow.ca.
Saturday, Jan. 26

ARF Dogs
London Children's Museum
Animal Rescue Foundation (ARF) Ontario is a grassroots volunteer group that works with rural and First Nation Communities to find permanent loving homes for unwanted dogs and cats. The Children's Museum's partnership with ARF is a wonderful opportunity for the public to interact with adoptable animals, be encouraged to choose adoption, and learn about the safe handling of companion animals.
For more information, visit www.londonchildrensmuseum.ca.
Sunday, Jan. 27

London Lightning vs Sudbury Five
Budweiser Gardens
End your weekend by cheering on the London Lightning Budweiser Gardens for their game against Sudbury Five. This game will also celebrate Children's Miracle Network Champion Child. Joey Murray, a nine-year-old cancer survivor with an incredible story will be crowned as the Champion Child for 2019 in front of a crowd full of friends, family and Children's supporters.
Show your support of this brave boy at a very special, one-of-a-kind celebration.
The London Lightning have given us a special deal — a section of seats at only $10 — for their game against the Sudbury Five! Use the promo code CHAMPION when purchasing your tickets to join us and rally for Joey.
For more information, or to purchase tickets visit www.lightningbasketball.ca.