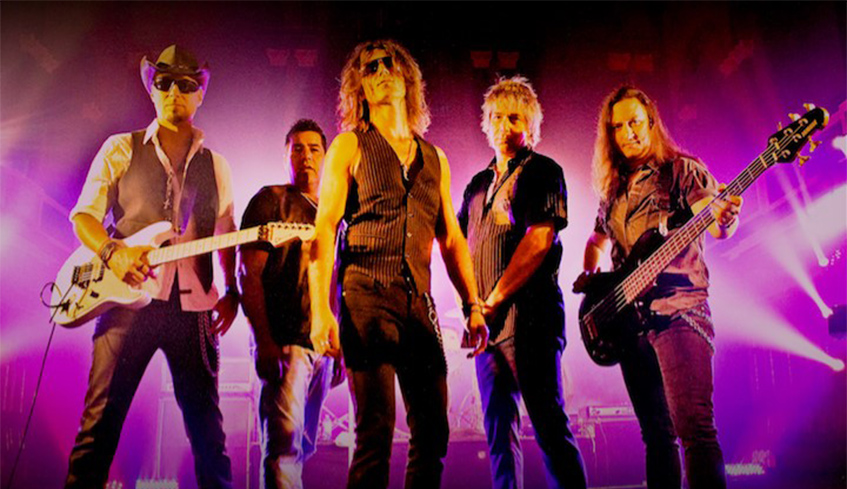 By Whitney South, Best of London. 01.10.19
Known for treating guests to a variety of exciting experiences from agricultural education to the finest in wine, food and more, Western Fair District (WFD) has added something a little different to its roster for 2019.
A new entertainment series, aptly titled Live at the District, is ready to take over the expansive venue year-round, kicking off with a rockin' double bill Thursday, Feb. 7.
According to Kylee Brennan, content and communications coordinator for WFD, the fair's new venture is designed to offer new, reasonably priced entertainment for fans across London and beyond.
"Our first show is going to be a great opening night," she said. "We're really looking to curate this series with acts you wouldn't necessarily find other places."
Live at the District's first offering features Bon Jovi tribute act Crush, along with Who Made Who, an homage to AC/DC.
"I know that all ages love Bon Jovi and some of my fondest memories of the band involve family members singing along to the songs," said Brennan. "AC/DC is the same way. It'll be great to see everyone of any age coming out to have a great time."
Established in late 2002, Crush is hailed as an amalgamation of talent, diversity and attitude that truly make this band Canada's Ultimate Tribute to Bon Jovi and has played to audiences in both Canada and the U.S. to both large and small crowds alike. While frontman Kenneth Vella's diverse vocal stylings brings authenticity to the recreation of the Bon Jovi experience, guitarist Gianni Salerno is able to mimic the legendary guitar sounds that made the music timeless. Drummer Rob Greco and bassist Mark Arbour solidify the backbone of Crush with emotion and driving energy. Keyboardist Jordan Vogel rounds out the group with the most realistic reproduction of sounds and textures, making Crush a must-see production.
In addition, Who Made Who has been called the most unrivaled tribute to AC/DC around, mirroring the pure strength, energy, impeccable sound and larger than life stage production of an AC/DC show. While touring Canada full time, Who Made Who has a rock-solid track record of delivering good, hard rock 'n' roll to sold out venues across the country, and continues to intensify their performances, driven to reach the perfect reproduction of a live AC/DC show.
While concerts at WFD are nothing new, organizers made the decision to break out of the mould, hosting shows throughout the year (instead of just during the fair) featuring a wealth of entertainment spanning tribute acts, variety shows, intimate concerts, children's programming and adrenaline-packed performances, as well as continuing their tradition of showcasing local grassroots talent — highlighting some local flair from the neighbourhood including Old East Village arts and culture and Rise 2 Fame performers from WFD's 35+ year youth talent competition during the series.
In the meantime, fans will no doubt relish the chance to rock out to both high-energy performances at the Agriplex — and Brennan maintained she can't wait for people to see what else the WFD has in store.
"We have a lot of acts that are in the works right now . . . and we'll be announcing new shows to the public in the future," she said. "We're really looking forward to kicking things off and we can't wait for everyone to see what we have lined up this year."
WFD's Live at the District takes over the Western Fair Agriplex (845 Florence St.), on Thursday, Feb. 7 at 7 p.m. with Bon Jovi tribute Crush and Who Made Who, performing the best of AC/DC.
Tickets are on sale now. Floor seats are $30, and bleachers $25.
For more information, visit www.westernfairdistrict.com.