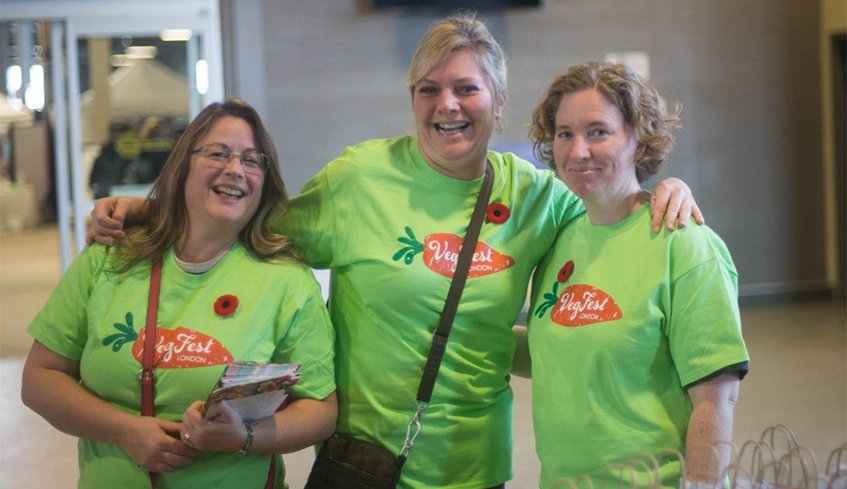 By Whitney South, Best of London. 11.08.18
As the harvest season winds down, vegans across the province and beyond are winding up for London's fifth annual VegFest — a celebration of all things plant-based, set to take over the Western Fair Agriplex Saturday, Nov. 10.
But don't worry, you don't have to be vegan to attend.
In fact, Susan Campbell, public relations lead for the event, maintains the heart of it all is about introducing something new to the masses.
"A lot of the people who come aren't vegan, but they're curious about veganism," she explained. "It's really grown in popularity, so they're wondering about the health benefits of a plant-based diet. There really is something for everyone. It's all about trying something different and people are going to be pleasantly surprised."
This year's offering is set to include over 140 vegan food and product vendors, as well as cooking demonstrations and guest speakers covering a wide variety of topics, from health and cooking, to eating plant-based on a budget, and the benefits of farm animal sanctuaries.
According to Campbell, who chose to go vegan three years ago, the Forest City has continued to see growth in its plant-based community, making VegFest London the place to be for both those in the know, or those who may be a little veg-curious.
"Here in London, there are just so many different options, and many of our vendors will be local," she said, adding the boom may be in part due to more and more people hearing about the benefits of veganism. "We're so lucky here in the city to have so many great restaurants and resources. It's a great community to be a part of."
In addition to local staples including Plant Matter Kitchen, Globally Local and Boombox Bakeshop, folks will get the chance to sample snacks straight from Toronto, Guelph, St. Catharines, and more.
However, it's not just about the food.
The festivities will also feature two stages worth of speakers, including well-known guest James Wildman, creator of the YouTube video 101 Reasons to go Vegan, which has garnered over 40 million views on Facebook, while Kevin Lahey and Ben Le Roi from The Livegan Podcast and local personality Marty Menard of Two Reasonable Vegans' fame will emcee.
Festival attendees can also look forward to talks by renowned fitness expert "Badass Vegan" John Lewis, and author Toni Okamoto, founder of the popular website and food blog, Plant Based on a Budget, or be inspired by 11-year-old activist and TEDx speaker Genesis Butler, Farm Animal Sanctuaries' Susie Coston, and Camille Labchuk from Animal Justice, who will talk about how we can all be legal advocates for animals.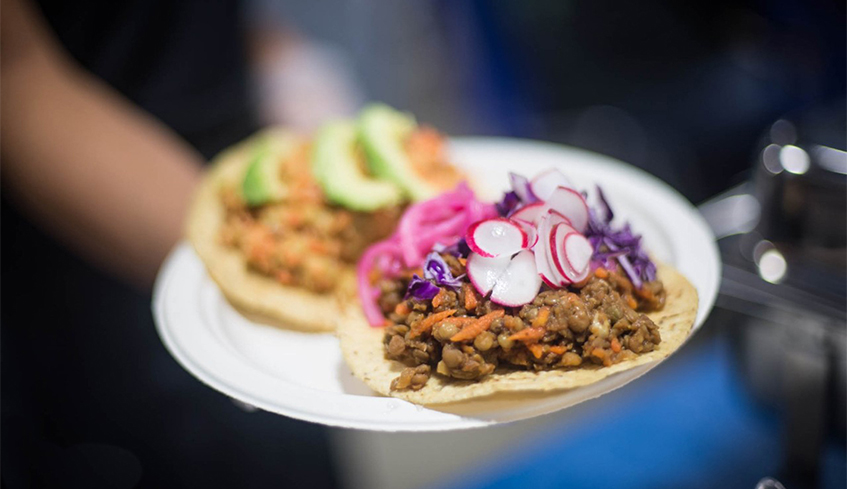 The idea behind VegFest London first started when founder Krista Kankula found herself attending Niagara VegFest and the Toronto's Veg Food Fest back in 2013 and thought London should have one of its own. It didn't take long for her to get together a group of volunteers and launch the event in 2014, which has grown ever since, and welcomed over 7,500 visitors last year.
Campbell became involved after retiring from CTV two years ago, eager to spend her time doing something fun and meeting new people. As for her move to veganism, that came thanks to her son.
"He was the first one in our family, and I really learned a lot about it and found out the benefits of eating plant-based, not only for your health but for the environment and for the animals," she said. "He really educated me, and it seemed like the perfect choice. I've never regretted it, and never looked back."
VegFest London takes over the Western Fair Agriplex (845 Florence St.) Saturday, Nov. 10 from 10 a.m. to 6 p.m. Tickets are $5, while children 12 and under are free, and the first 500 attendees with receive a swag bag. Throughout the event, the London Vegan Food Bank will be collecting vegan non-perishable food, and attendees are encouraged to bring their own food containers to reduce waste.
For more information, or for a complete list of vendors and schedule of events, visit www.vegfestlondon.com.
Photos by Alieska Robles