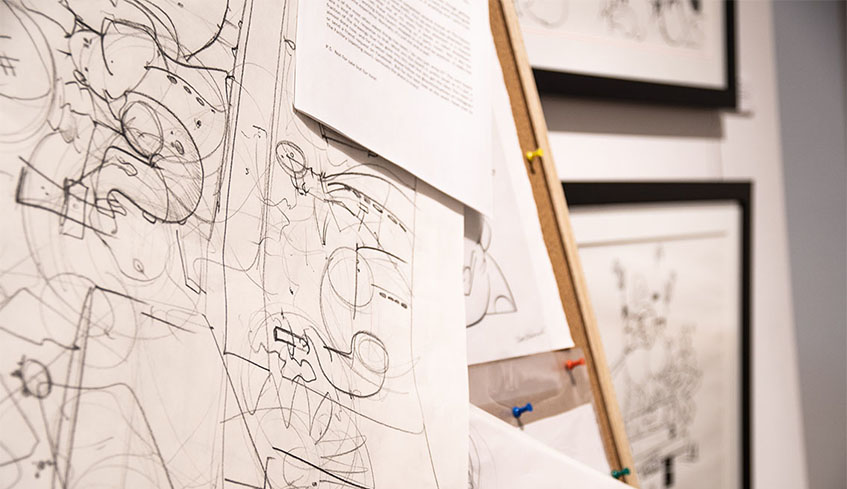 By Whitney South, Best of London. 05.02.18
After close to four decades as an editorial cartoonist, you're bound to leave an impression.
Take the first time Merle Tingley visited the Ting Comic & Graphic Arts Festival — needless to say, it didn't quite go as planned.
Instead of getting a chance to view the work, he was met with a legion of fans, all eager for a chat and an autograph from the artist himself.
"It was a huge turn out for him, he was so mobbed on opening night. People came from all over Ontario just to see him," said Diana Tamblyn, the graphic novelist who came up with the idea for the show five years ago. "He was a very modest guy, but I'd like to think he was very pleased."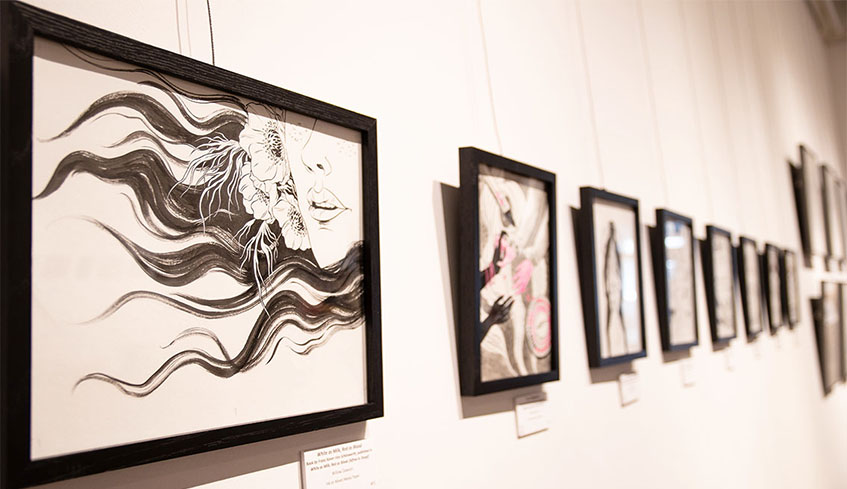 The 2018 installment has taken over The Arts Project until Saturday, May 5, and is the first since Tingley's death last June.
According to Tamblyn, the show will always celebrate the artist's legacy.
"I know his family has been very pleased and taken aback at how highly the community still regards him and his work," she said. "It's clear there's a lot of love for Ting."
Featuring graphic and comic artists from southwestern Ontario, the festival not only pays homage to its namesake, but shines a spotlight on both emerging and established artists.
This year's offering highlights work from a slew of Londoners including Billy Bert Young, Brad Biederman and Christopher Dupon-Martinez, as well as Hamilton's Sara Froese and Toronto-based artists Michael Cho, and Jacqui Oakley ­— just to name a few.
There's also a large helping of Tingley, of course.
"It's in his honour and it's in his spirit," said Tamblyn, adding though the show doesn't choose just cartoonists, or those with a link to Ting, many artists with different mediums have been influenced by his work. "I don't think he really knew how many people he reached."
In addition to the main gallery show at The Arts Project, Tingfest includes a pop-up shop, artist talks, workshops and more. All programming is free, open to all ages, and held on-site at the gallery.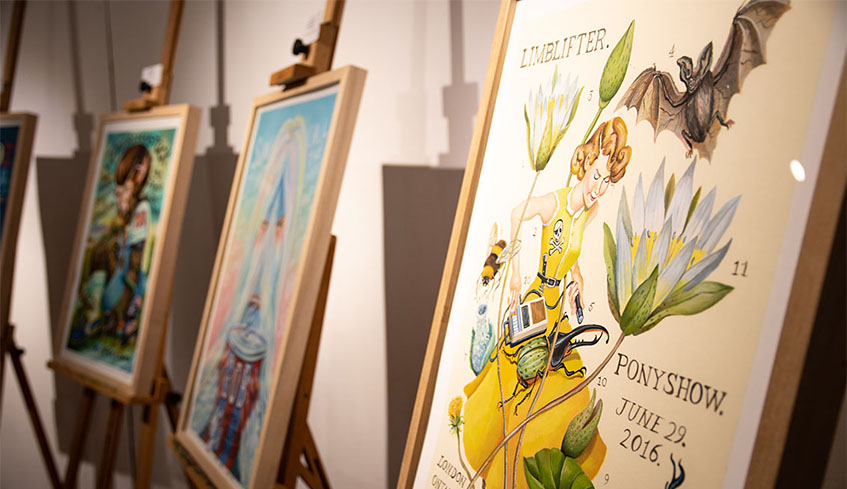 Upcoming workshops at Ting Comic & Graphic Arts Festival
Dang Zine Workshop! – Tuesday, May 1 at 6 p.m.
Free workshop with materials included. Registration required (spaces are limited!): bit.ly/2IF7Slh
From the 1930s to the 1990s, zines were a vehicle for fan collaboration, meaningful self-expression, and profound navel gazing. Zines were forever changed by the arrival of the internet, yet they are still influential today. Zines are deceptively simple to make and can be just about anything: everyone's a zinemaker just waiting to be noticed. Join Ting alumna Jill Clair for a workshop that includes a short history of zines, a discussion of why they are important, and a hands-on introduction to making your own dang zines.
This program is sponsored by the Forest City Comic Con.
Painting and Printing the Pulse of Indie – Friday, May 4 at 6 p.m.
Free event. Q&A to follow.
Sit down with the guys that drive the vibe! Billy Bert Young and Jeremy Bruneel will be here to chat about their art, posters, and all things that rock with host Josh Lambier — Founding Director of the Public Humanities at Western and the Artistic Director of Wordsfest. Josh will lead a discussion that is sure to include insights into artistic collaboration, bands, and the pulse of London's creative scene.

Kids Maker Station – Saturday, May 5 at 11 a.m. until 4 p.m.
Free creative activities. All ages welcome (that includes mom and dads).
To celebrate Free Comic Book Day, join up for a day of creativity, comics and fun with the Tingfest team, including Ting alumna Gabrielle Nowicki. From creating cartoons with paper and LED lights to building a giant fort out of cardboard on Dundas Street, there's something for both the young and young at heart.

For more information, or for a full list of artists and activities, visit tingfest.artsproject.ca.
Photos by Whitney South