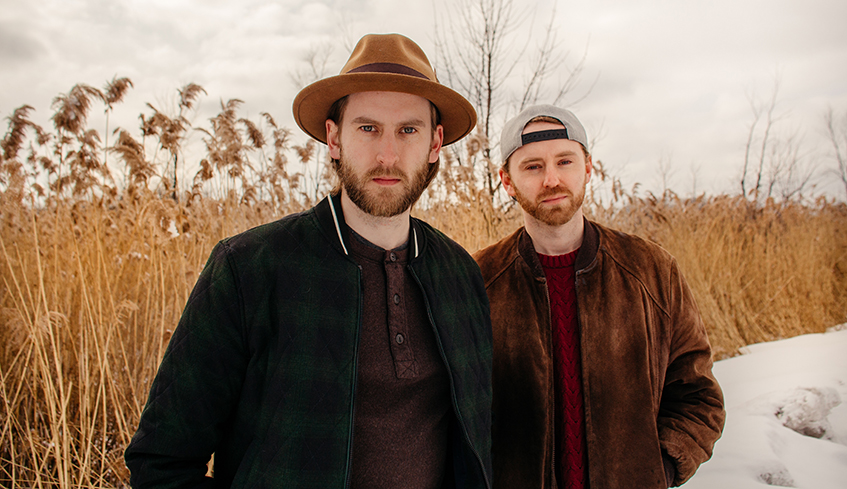 By Whitney South, Best of London. 10.17.19
A musical duo four generations in the making, The Abrams are no doubt a force to be reckoned with.
Growing up among an impressive list of performers and songwriters alike, John and James have enjoyed a family history steeped in musical tradition — and it shows.
On Friday, Nov. 1, they'll make their way to London's Aeolian Hall, with new music and enough trademark energy and enthusiasm to get even the most laidback country music fan on their feet.
It's a formula that's been working for the better part of two decades.
Already considered touring veterans, the Kingston duo have performed at Nashville's Grand Ole Opry, embarked on repeated musical treks across multiple continents, and have been recognized as ambassadors for peace in the Middle East through music — all before they were legally allowed to drive.
But regardless of their already impressive resume, the brothers can't wait to see what still lies ahead.
"We're so lucky to already have so many experiences to draw from, and a lot of memories to look back on for inspiration," said John. "It's a really interesting place to be, where we've been on the road for 18 years now . . . since we were little kids, but we're still in our 20s so we're really excited and optimistic about what's down the road."
So far, it's been a career that has continued to have a lasting emotional impact on their fans from all walks of life, from playing small-town shows to performing on the world music stage.
The duo's most recent record, Reminder, speaks about experiences through both the good times and bad, as well as the friends, family and moments they can't help but be thankful for.
"A lot of the songs really try to bring home the idea that we need to appreciate what we have and appreciate the things in life that really matter," John explained. "The whole record is very nostalgic, especially the lead-off single Good Old Days. A lot of these songs really do reflect quite a bit on the important people and instances in our lives that have been a real inspiration for us."
But more than just sharing personal tales, what The Abrams strive for are stories their fans can relate to. So, the more honesty the better.
"At the end of the day, it's about connecting with our audience — that's a big reason we do this and a big reason we love to do it," said John. "That's the whole magic of this career, and the thing we keep going back to the well for. So, when we write songs, we're always thinking about our audience, we're always thinking about our fans, and about our stories that might resonate with them."
Having already performed at pretty much every venue London has to offer, as well as taking home a win for Roots Artist of the Year at the 2017 CMAOntario Awards right here in the Forest City, John maintains they can't wait to hit the stage once again in Canada's ever-growing music city.
"It's so nice to be coming back, especially with London presenting itself more and more clearly as such a strong country town. It's definitely talk among the artists that London is such a great spot," he said. "We're really excited to be back out on the road playing these new songs, and we can't wait to connect with that London crowd."
The Abrams take over Aeolian Hall (795 Dundas St.) on Friday, Nov. 1.
For more information, or for tickets, visit www.aeolianhall.ca.