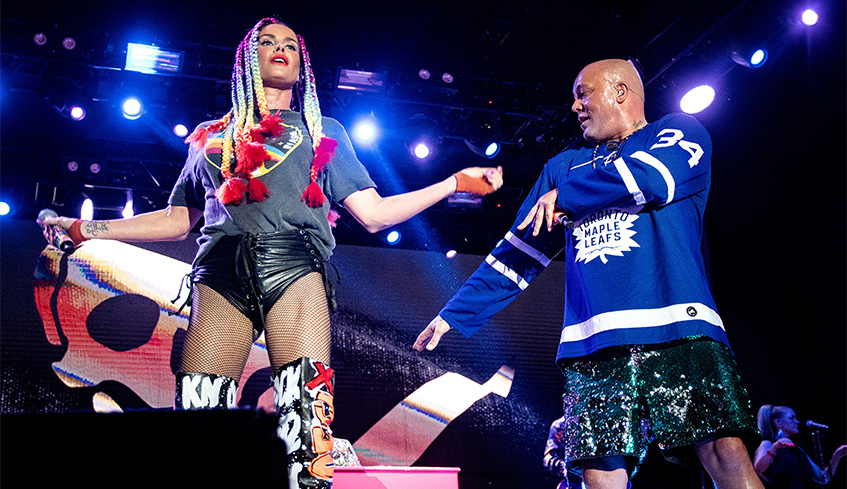 By Whitney South, Best of London. 09.17.18
Whether you were a Barbie Girl at heart, or jonesing for a little boy band buzz, Sunday night's Rewind in the Park didn't disappoint, bringing the sugary-sweet party to London Sept. 16.
Wrapping up Blockparty weekend, a veritable army of pop royalty hit the Forest City stage, including old-school favourites Whigfield, Prozzäk, and international headliners, Aqua.
The crowds took over Harris Park ready for a night of high-energy music, not to mention a slew of memories from decades past — and couldn't get enough.
Dubbed The Rewind Tour, the show included stops in Toronto, Abbotsford, Calgary, Enoch, and Winnipeg, while London fans were treated to additional performances by Spice Girl tribute band Wannabe and O-Town, rounding out the already packed line-up.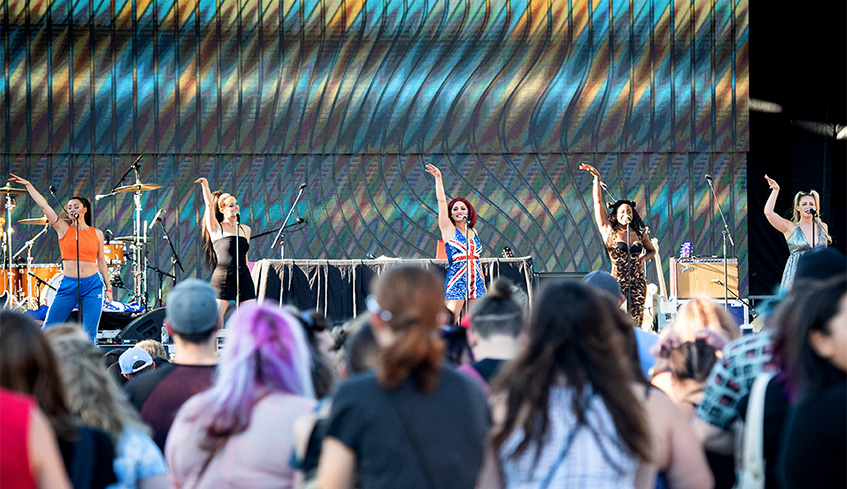 Kicking things off was the Toronto-based Wannabe, who easily captured the very essence of girl power, belting out hit after hit, with no shortage of back-up singers.
Billed as a high-energy explosion of pop and positivity, Wannabe's five members, made up of writers, actors, singers and choreographers, have been ruling the 416 ever since their debut six years ago — and London fans were clearly ready to get on board. These days, Suzy Wilde (Posh), Barbara Johnston (Ginger), Anika Johnson (Sporty), Catherine Merriam (Baby) and Jasmyn Fyffe (Scary) have taken the show on the road, travelling across North America, playing theatres, concert halls, clubs, casinos, outdoor festivals and campus stages, constantly adding new material, costume changes, and dance moves.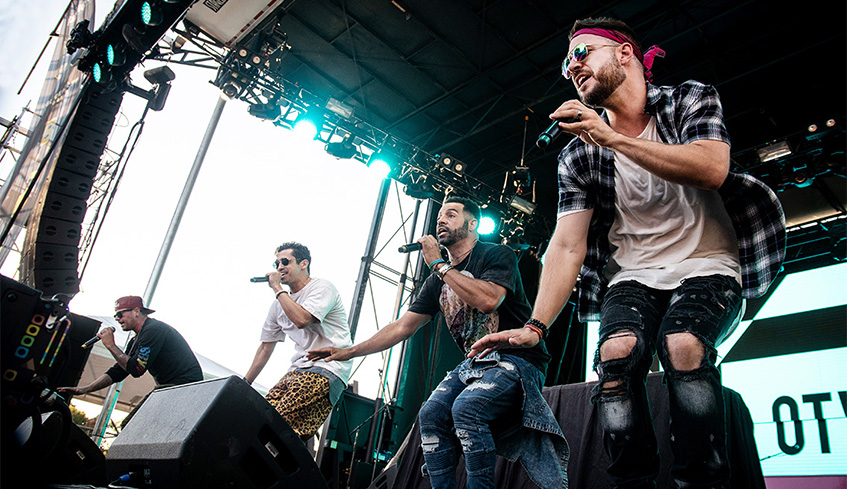 Next up, O-Town sauntered onto the stage, taking a minute to soak up the insanity — as Harris Park filled with the delighted screams of an ecstatic crowd.
Starting off with Liquid Dreams — the band's debut single from back in 2000 that garnered them their first No. 1 in Canada — Erik-Michael Estrada, Trevor Penick, Jacob Underwood, and Dan Miller held the crowd in the palms of their hands, never letting go throughout the set.
The band reformed in 2014 after a ten-year hiatus and have been touring ever since. Now, thanks to the support of Kickstarter and their incredibly loyal legion of fans, fourth studio album is currently in the works — and judging by the guys' reception Sunday night, it's going to be big.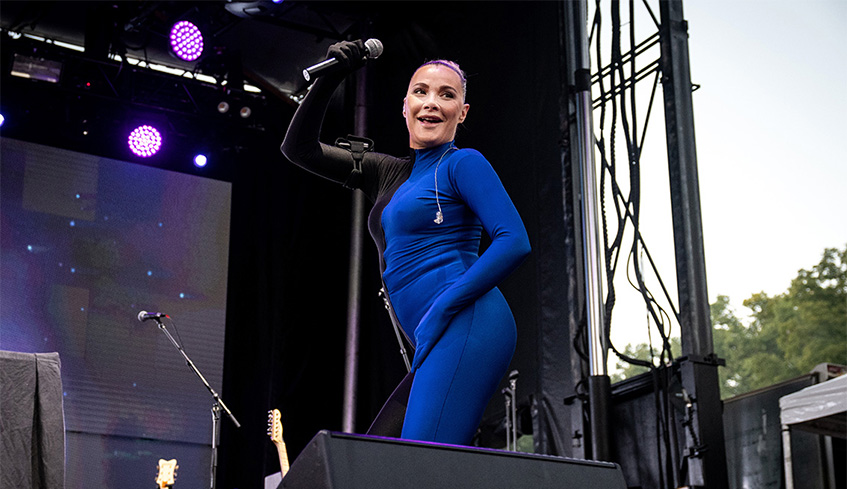 When it comes to just plain fun, few can deliver quite like Whigfield. The Danish singer, songwriter, record producer and actress — sporting her now known-for black and blue bodysuit — bounded onto the stage with a smile, anxious to get the crowd moving.
While best known for her 1994 single Saturday Night, which became an international hit, Whigfield released a brand new single, Boys on Girls, in February under the moniker Sannie, and recently competed on Demark's Melodi Grand Prix 2018.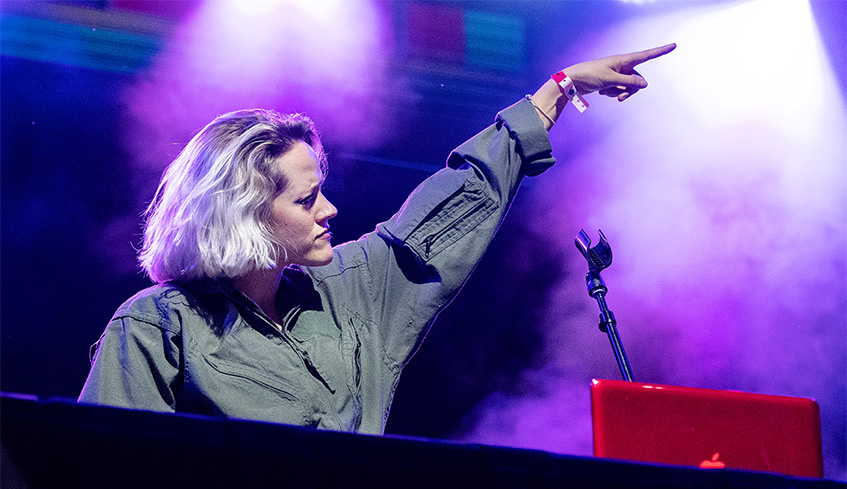 One of the most anticipated acts of the day, Prozzäk kicked things into high-gear live and in person, with the help of their animated alter-egos, of course.
It's been almost 20 years since the world was first introduced to Simon and Milo, now known as Jay Levine and James Bryan, the twosome known for their cartoon charm and lovelorn ballads.
Their comeback has continued to be well-received, and Sunday's show was no exception, with thousands of brightly-clad concertgoers bouncing around to hits from classics Strange Disease and Sucks to Be You, to newer fare including Love Me Tinder.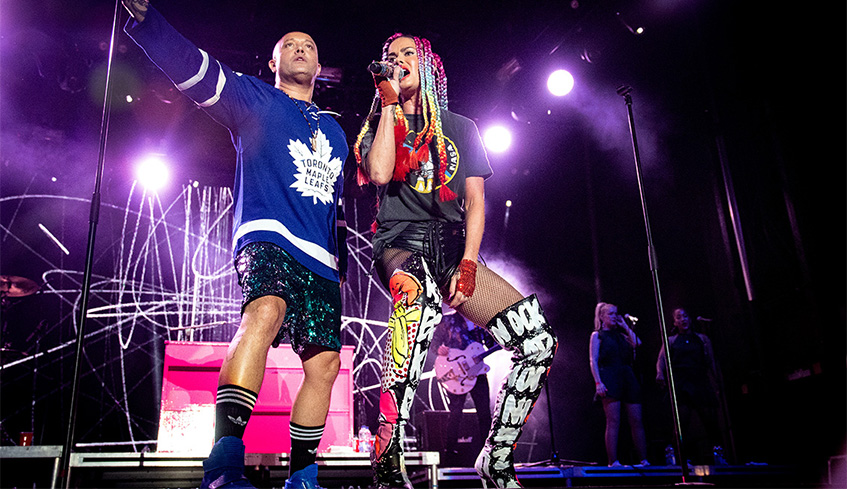 Rounding out the night, headliners Aqua hit the stage with a bang, flying into a colourful intro, backed by a full band, as well as two backup ringers, making for a powerful wave of pop-rock magic.
It's been close to 18 years since Aqua last performed in Canada, and thanks to The Rewind Tour, it was also their first trip from coast to coast, a feat they've relished since their first stop in Toronto on Sept. 8, while London's show was the grand-finale.
Known for their infectious hits, from Barbie Girl to Doctor Jones, Aqua took the world by storm in the 1990s, skyrocketing to fame in 1997. The band has continued to tour and release new music, including their 2011 album Megalomania, and have sold an estimated 33 million albums and singles, making them the most profitable Danish band ever.
From My Oh My to Lollipop (Candyman), the hits just kept on coming, while Lene Nystrøm gave London fans her complete and utter permission to make it the greatest, craziest party ever — and the crowd didn't disappoint.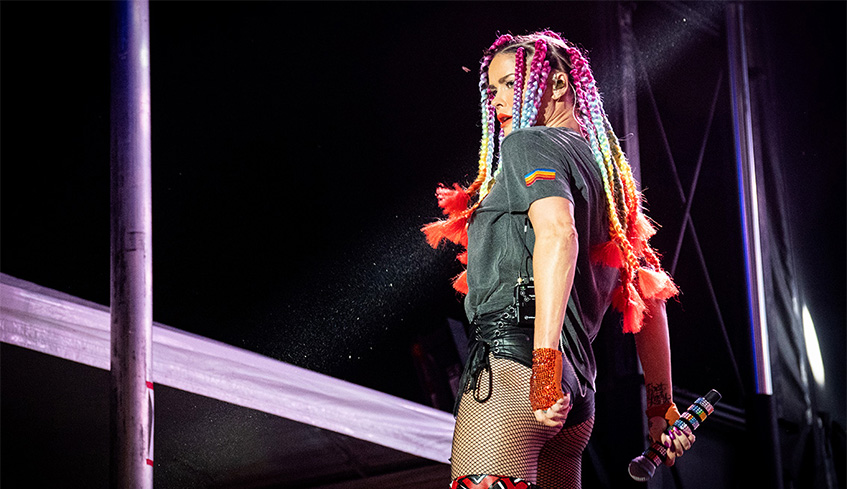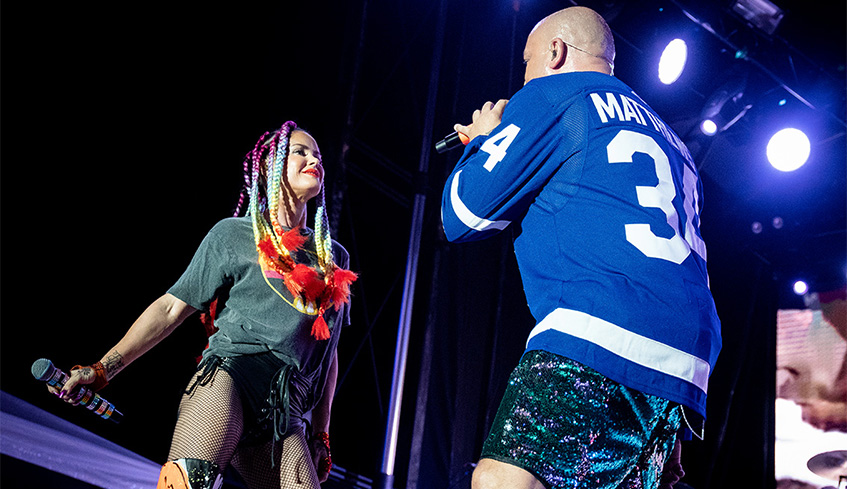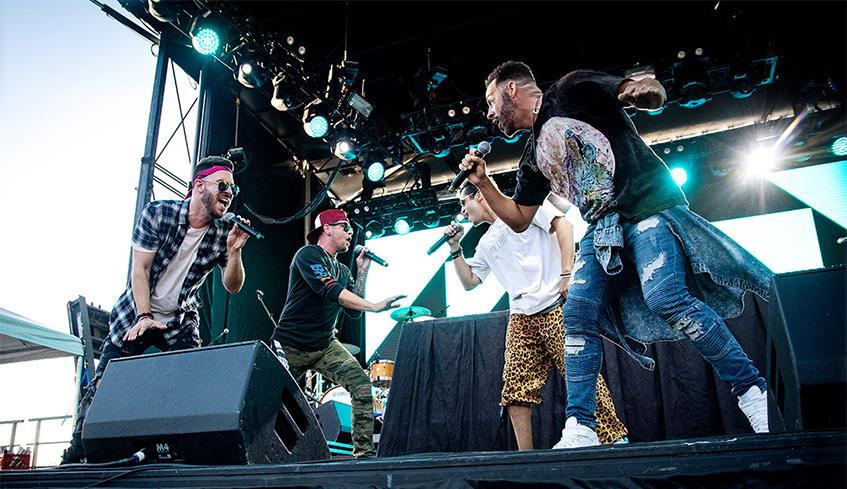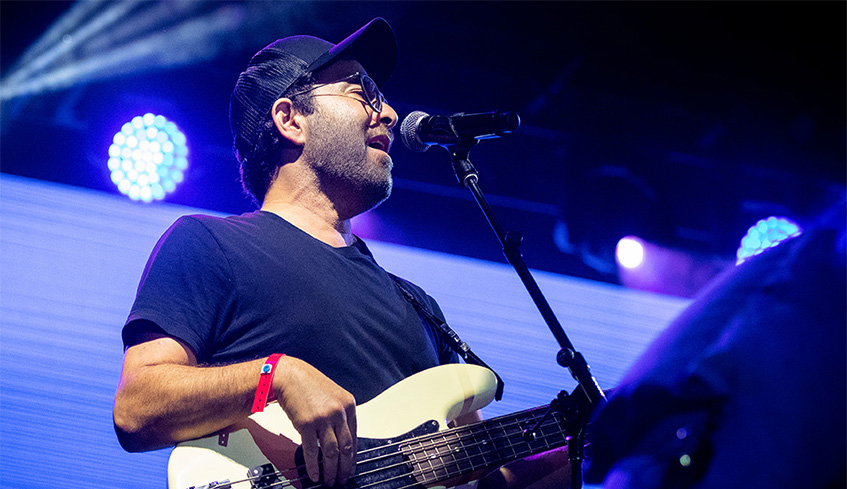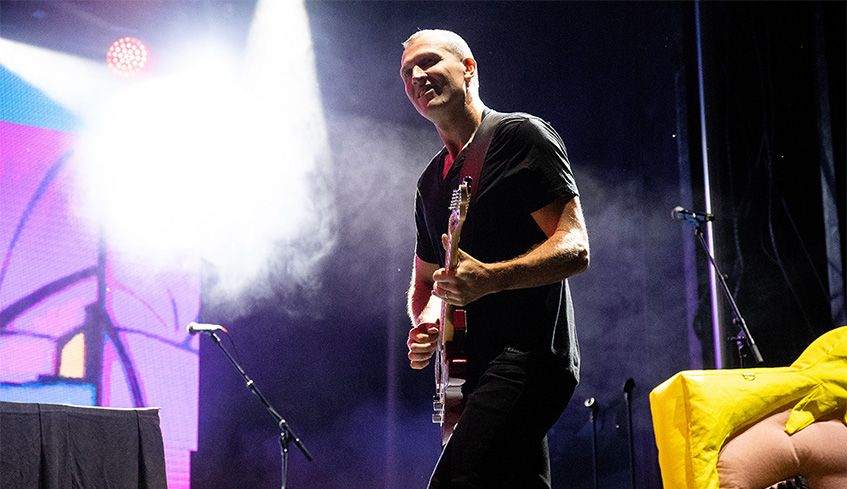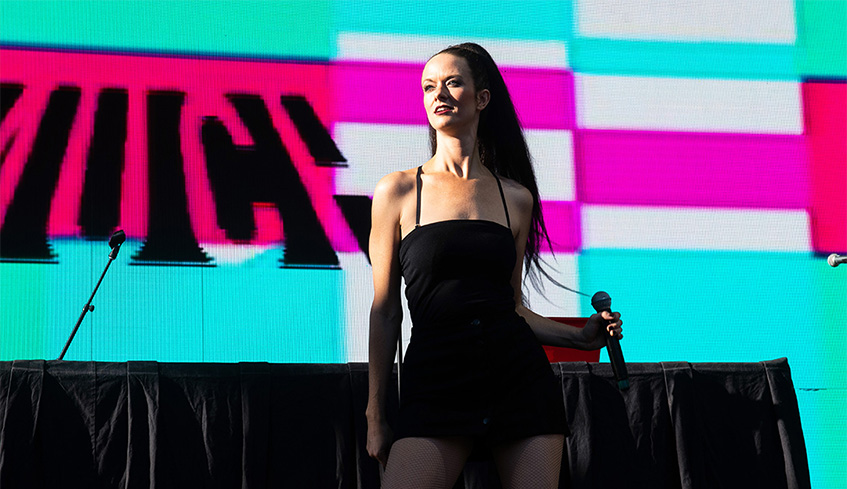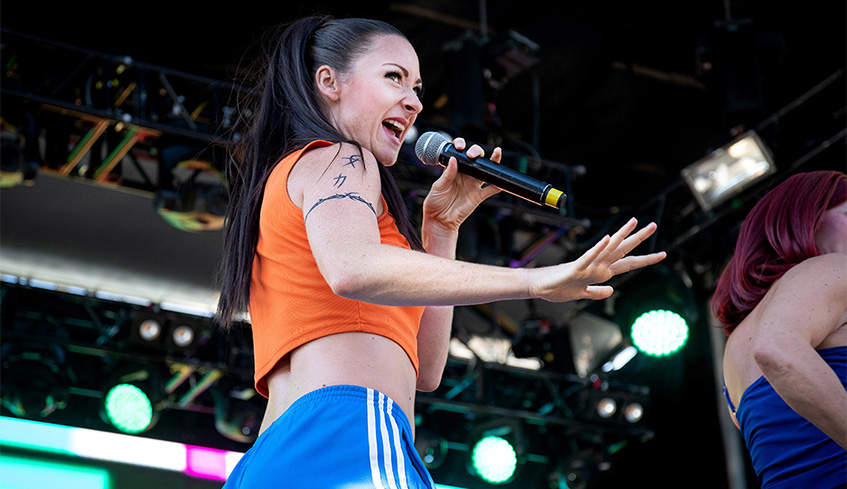 Photos by Whitney South