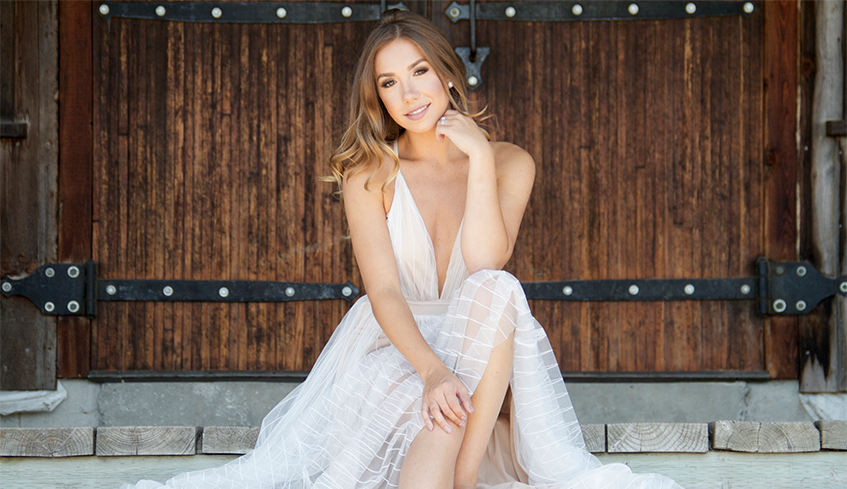 By Whitney South, Best of London. 05.31.18
With the CMAOntario Awards ready to hit London once again on Sunday, June 3, it's hard not to feel a little excitement in the air.
And for hometown girl Genevieve Fisher, this year's festivities come with a little something extra.
Up for both Female Artist and Single of the Year, the singer/songwriter can't help but get the impression all her hard work is finally paying off.
"For a female independent artist who's been doing this for over 10 years, the moment is amazing," she said of the nominations. "Really being recognized by the industry is something I've been working towards for most of my life. It feels good to know I'm here, I'm doing it, and I'm staying afloat. It's really special."
Over her career, Fisher has earned six Top 50 national country hits, while her last two, Take It On Home and You Me We made their way into Canada's Top 20 and Top 30 respectively. Now, with the latter taking on tracks from the likes of Meghan Patrick, Tim Hicks, and James Barker Band, it's safe to say the Forest City songstress has arrived.
"It kind of feels like you're a step up, like you're in the big leagues now," she explained. "So many of us artists, we put in countless hours, so to get that nod is a sigh of relief. It lets you know it's all worth it."
While industry recognition is always appreciated, what has always kept Fisher on track is the love and encouragement from her fans — something she's been receiving in spades thanks to her latest single, Between You and Me.
"The messages I've gotten from people about the song has really been important for me," she said. "Hearing how the lyrics really hit home, or how fans can relate to it just means so much. The reception has been amazing."
With numerous trips to Nashville planned, as well as some much-anticipated studio time on the books, Fisher says she hopes to have more music out soon — maybe even by the end of summer. With 16 shows scheduled over the coming months, including an appearance at Boots & Hearts, it's safe to say the artist has lot on her plate — and she couldn't be more thrilled.
"With the new music, I'm very emotionally invested in the songs, and I feel a better connection because I wrote them," she said. "Being able to have a hand in that process, or the single you've released to radio, you can speak to it more, you can have conversations about it. That really builds the excitement."
On Friday, June 1, Fisher, along with an extensive line-up of Ontario's best and brightest country stars, will take the field at Labatt Park for the CMAOntario Charity Softball Challenge, with proceeds going to the Unison Benevolent Fund, and Kidsport London.
The game is just one of the many ways the artist will get to enjoy a home-field advantage over the weekend.
"I'm not going to lie, I feel like when something this big comes to your hometown, you're definitely more comfortable," she said. "There's some really great talent that comes from this area. London is my stomping ground, it's where I grew up. I really hope the awards are here to stay."

For more information, or for a full list of CMAOntario events, visit www.cmaontario.ca.
Photo by Whitney South