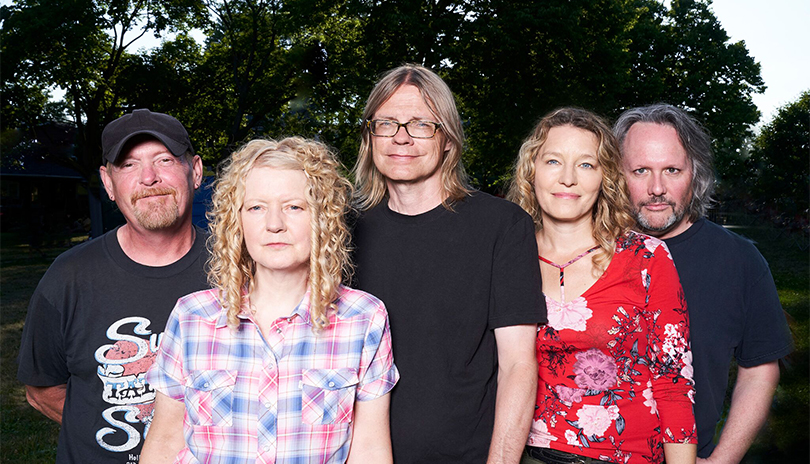 By Whitney South, Best of London. 01.04.19
From a 12-inch vinyl single and one of the biggest hits of 1986, to the deluxe re-release of their debut album Love Junk, The Pursuit of Happiness (TPOH) has seen their share of changes over the past three decades.
Now, the Canadian crew known for their breakout power pop sound will make their way to London Music Hall on Friday, Jan. 11, ready to treat fans to a blast from the past — with a few surprises thrown in for good measure.
For frontman Moe Berg, setting up Love Junk's 30th anniversary edition was the perfect reason to hit the road again.
"Basically, we thought let's do this record and do some shows and have fun doing it," he said. "The Pursuit of Happiness hasn't really played a whole lot over the last 15 to 20 years. It's been pretty spotty, but we played a couple of shows and kind of got back together in the fall of 2017 and really had a blast."
The recent gigs have also helped Berg, along with original bandmates Kris Abbott (guitar, backing vocals), and Dave Gilby (drums), along with long-term additions Brad Barker (bass) and Renee Suchy (backing vocals, live percussion), enjoy what it really means to be a band again, without that added pressure from the industry.
"That's really the hard part of being in a band, the commercial aspect of it," he explained, adding choosing to throw Love Junk back out there to fans, with some added demos and live versions, was a pretty cool feeling. "We'll play the shows for fans who've been waiting for us to come back. We don't really need to try to succeed in the music business, we already did that."
The Love Junk Deluxe Edition was released last fall through Universal Music Canada, available on two CD and two LP Deluxe, as well as digitally, while booklets for both editions contain brand new liner notes with interviews from band members past and present, written by David Wild, an Emmy-nominated TV writer, best-selling author and a longstanding contributing editor to Rolling Stone. There's also a number of archival photographs both licensed and from the band's personal archives, many which have never been seen.
Add to that the chance to see the band strum their way through Love Drunk track by track, including their 1986 smash-hit I'm An Adult Now, and Forest City fans have a lot to celebrate.
And so far, audience reaction has been great.
"The shows have gone exceptionally well, as good as we could've hoped," said Berg, adding getting the chance to play Love Junk from beginning to end again has not only reminded him of the band's first record and tour, but of TPOH's special kind of camaraderie. "When Michael Jordan was asked after he retired what he missed about basketball, he said being with the guys — and it's true, we still bring a lot of excitement and energy to every show."
The Pursuit of Happiness takes the stage, with support from ODDS, at London Music Hall on Friday, Jan. 11.
For more info, or for tickets, visit londonmusichall.com.