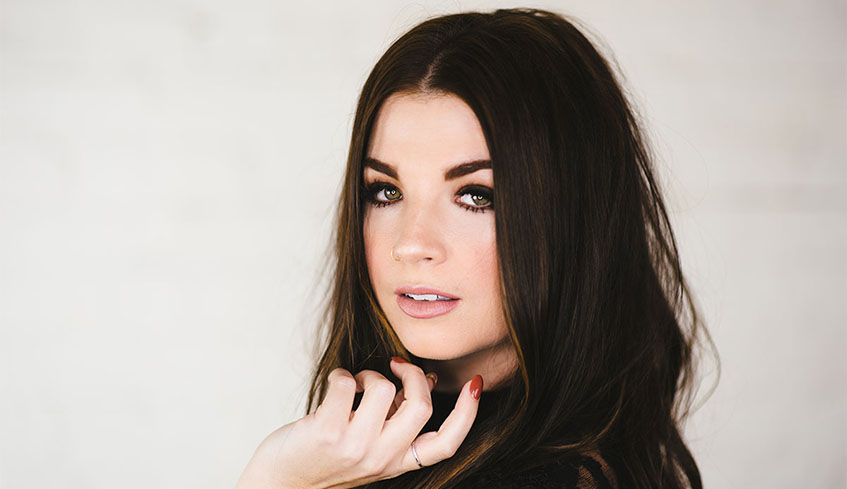 Whitney South, Best of London. 02.21.19
When it comes to putting on the best show possible, for Canadian country star Jess Moskaluke, it's all about the energy.
On Saturday, Feb. 23, the JUNO Award-winning songstress will join the Hunter Brothers, High Valley and Paul Brandt at Budweiser Gardens — the latest stop on their cross-Canada tour, aptly named The Journey.
And more than anything, she wants London to bring it.
"Like with most shows, concert-goers are going to get out of it what they put into it. So, the louder they are and the more energy they give us, the more we have to give back," she said. "The most fun shows and the best responses we have are when the crowd is really digging it and showing us some love. The louder London gets, the louder and better we'll be."
The ultimate goal? Outshine Brandon, Manitoba — the tour's current title holders.
After discovering a love of singing when she was just 14-years-old, Moskaluke first caught the public's eye after releasing her original song, Amen Hallelujah, to YouTube close to a decade ago. The video raked in over half a million views, earning her an invitation to join Tyler Ward on a 45-city tour across North America. That same year, she was crowned the 2011 Canadian Country Music Awards (CCMA) New Artist Showcase winner and signed her first recording contract.
Since then, the small-town girl from Saskatchewan has earned herself three back-to-back CCMA Award wins for female artist of the year, as well as the honour of taking home a JUNO Award for country album of the year in 2017 with Kiss Me Quiet.
It's a feat she's hoping to pull off again as the JUNO Awards hit London in just under a month —where her latest offering, A Small Town Christmas, will make a play for the top spot.
"It means a lot to me because this album is sonically such a departure from anything else we've done in the past, but it's still very much me and who I am. It just shows a side that people haven't heard before," she explained. "To me, it feels like a really family-oriented album because they're songs I would listen to with my family. I wanted it to be something that was evergreen and timeless . . . and hopefully we accomplished that."
For now, the tour has been enough to keep any nerves at bay — and with so many amazing musical acts attached at the hip 24/7, The Journey has proved to be nothing if not a good time.
After all, it's more than just a west coast bond that has kept things rolling.
"Paul and I have been friends for a few years now, I've known High Valley for a little while and the Hunter Brothers and I are very close, so it's a close-knit tour," said Moskaluke. "The Canadian country music industry is so small, so many artists and bands are close — that makes things a lot of fun."
As for whether or not concertgoers can expect some kind of melodic collaboration (possibly a throwback to the group's epic Johnny Cash moment from the 2018 CCMA Awards in Hamilton) the singer remained tight-lipped, but optimistic.
"I won't say yes, and I won't say no. But that would probably be a lot of fun, wouldn't it?" she said with a laugh, adding while tour highlights have been plentiful, the best part of it all is getting up on stage every night. "Honestly, I got into this industry and this career because I love to sing, and that's what I love to do — get up and perform, and that's what I'm getting to do. As simple as it sounds, that's always the best part for me."
The Journey Tour, featuring Paul Brandt, High Valley, Jess Moskaluke and the Hunter Brothers hits Budweiser Gardens Saturday, Feb. 23.
For more information, or for tickets, visit www.budweisergardens.com.