By Whitney South, Best of London. 02.20.19
It's dark, it's passionate, and it's back at the Grand Theatre.
A story of unbridled love, brutal revenge and frontier justice, Vigilante is more than your average stage show — and from now until Saturday, March 9, the Spriet Stage will be home to one of the most controversial and disputed tales in Canadian history — one that played out in London's own backyard.
Vigilante brings us back to Lucan's Roman Line of 1880 to tell the story of the Donnellys, Irish immigrants who settled in Canada in the mid-19th century, and the shocking massacre of Johannah Donnelly and her devoted sons.
While the ill-fated family's story has attracted many writers and historians over the years, the facts remain elusive, making it impossible to know all of the details of the Donnellys' lives in southwestern Ontario.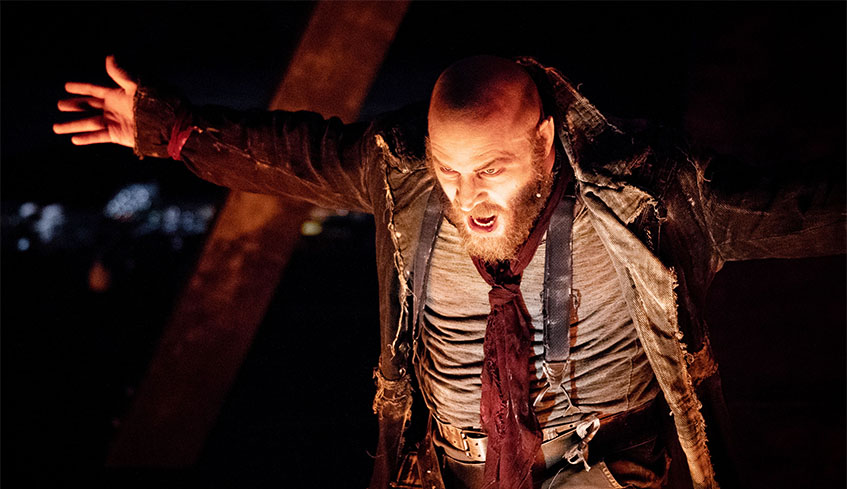 But for Catalyst Theatre's Jonathon Christenson, creator and director of Vigilante, it was something worth exploring.
"The Donnellys of Vigilante are unapologetically imaginary," he explained. "This story is closer to a dream of what might have happened than a representation of the historical Donnellys — a 'what if,' inspired by the fragments of historical fact that we have at our disposal."
The project began at the Citadel Theatre in Edmonton back in 2015, developed in collaboration with Canada's National Arts Centre. The rock-musical was previously welcomed to the Forest City with thunderous applause, selling out its week-long run in 2017.
Now, with Vigilante's return, Christenson maintains the story's themes ring truer than ever.
"In an age when the politics of anger are on the rise, when vigilantism is re-surfacing as a viable alternative to the perceived failures of our judiciary systems, and acts of terror are increasingly normalized all over the world, their story feels ripe for retelling and full of fresh meaning and relevance nearly two hundred years after it first happened."
It was a sentiment echoed by the Grand's own high school project alum and Londoner Eric Morin, who takes on the role of Robert Donnelly, one of James and Johannah's sons who escaped the massacre.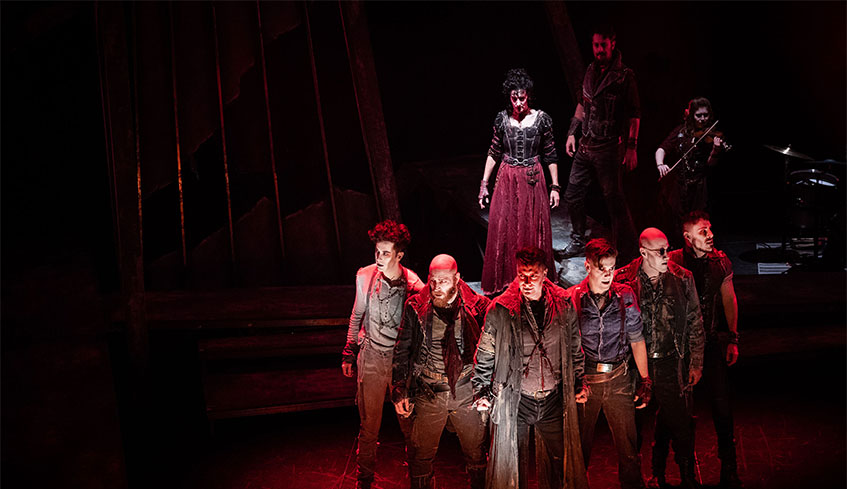 "I'm not the most political person, but we've been talking about how the show was indeed relevant in 2015, but it's even more so today in the era of Trump because it truly is the immigrant story," he said. "All the Donnellys really wanted to do was get away from the war between Catholics and Protestants and find peace, but it all followed them here. It's also really about what would you do to protect your family at all costs, and to be kind to each other, which we can all really relate to."
Morin went on to add his biggest rock star moment comes in the form of a solo to I'm Home, complete with spotlight, which feels incredible, especially during a hometown performance.
"I get to wail and scream my face off," he said with a smile. "Two years ago, it was so great to sing that song . . . especially returning to the Grand stage where I have so many amazing memories. It's always really great when I get to come back home."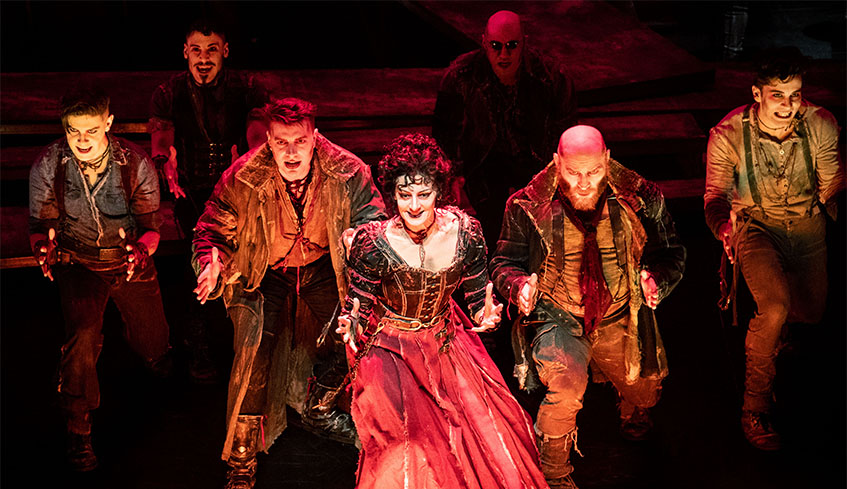 Reprising her portrayal of family matriarch Johannah Donnelly, this is Jan Alexandra Smith's third role at the Grand this season following performances as Mrs. Ross in Timothy Findley's The Wars, and her historic performance as Scrooge in A Christmas Carol.
Working professionally with Christenson had been a dream of hers ever since the pair first met in the University of Alberta drama club — so, when she was asked to be a part of Vigilante, it was an absolute no-brainer.
"With this particular show, I feel like Jonathon has taken it further than any of his other plays . . . sonically it's really in your face and there's so many heightened elements for telling this story. It's so much fun to be a part of," she said. "We originally all fell in love with it in 2015 and hoped and hoped it would have another life . . . I've been doing this for 34 years, and I think out of 110 professional productions this is without question my favourite I've ever done."
As far as getting to once again slip into Johannah's shoes, Smith credits the director's ability to gear each performance to the strength of the actor as a major draw.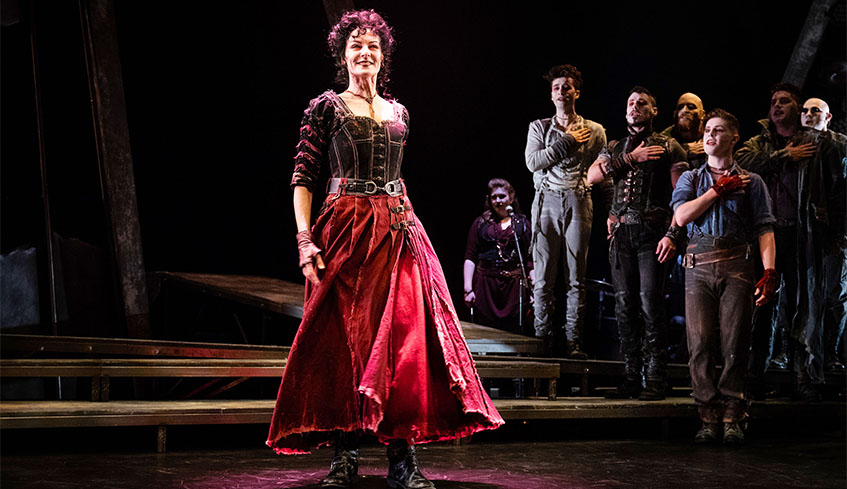 "As an artist himself, it's fair to say Jonathon gets inspired by other artists . . . and if you're lucky enough to be in one of his shows, you know he's exploring all of your strengths, which is a very empowering and confidence-building thing," she said, adding with Johannah, protecting her sons and the anger and rage she feels at the community that turns against her husband and her family ends up ruling the rest of her life and ultimately ruins them. It's a challenge, but completely worth it. "With this show, everything I've ever been trained to do, I get to do. It demands more of us than is usually demanded of us in our profession . . . but we're up to the challenge, and it's so satisfying."
Vigilante runs now until Saturday, March 9 at the Grand Theatre (471 Richmond St.).
Tickets range from $29.95 to $86 and are available at www.grandtheatre.com, by phone at 519-672-8800, or at the box office. Prices include HST and are subject to change.
Photos by Whitney South