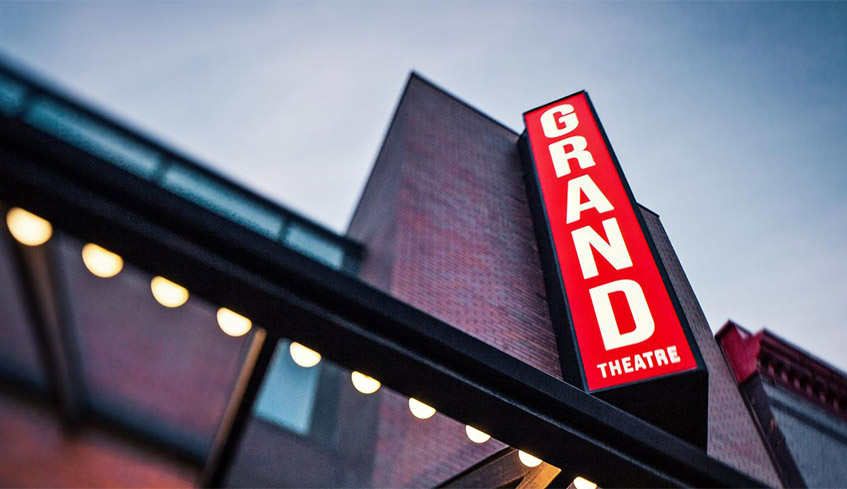 By Whitney South, Best of London. 02.06.19
It may only be a few weeks into 2019, but the crew at The Grand has already been hard at work on next year's season — and are ready to announce the first offering of what will no doubt be another blockbuster line-up.
In a first-time collaboration with Mirvish Productions and the UK's Covent Garden Productions, the Grand Theatre is set to premiere Room in March of 2020, based on the award-winning novel by London's own Emma Donoghue, as part of their COMPASS New Play Development Program.
According to Grand Theatre Artistic Director Dennis Garnhum, it's an undertaking that's been in the works for the past two years and something everyone is excited for, a fact he shared with the packed house at last week's opening night of The Penelopiad.
Adapted as a new play with songs by Scottish songwriters Kathryn Joseph and Cora Bissett, Room also hit the big screen in 2015, garnering a number of accolades including nods from the Academy Awards, Golden Globes and BAFTAs.
The story revolves around Ma, a teenage girl kidnapped and locked inside a purpose-built room in her captor's garden for seven years, while her five-year-old son Jack has no concept of the outside world. With the help of Ma's games and vivid imagination, the little boy continues to exist happily inside, where objects like Rug, Lamp and TV are his only friends.
When it comes times to escape, the pair must face their biggest challenge to date: the world outside Room.
In this new adaptation, with new music and lyrics, and a cast of seven — with Little Jack shadowed by narrator Big Jack — Room is said to explore the power of imagination and a mother's love.
Donoghue first moved to London, Ont. in 1998, writing the haunting novel while living and working in the city. Room was officially published in 2010 and was shortlisted for the Man Booker and Orange Prizes before being adapted for the screen starring Brie Larson and Jacob Tremblay.
As far as seeing her work come alive in her home city, Donoghue couldn't be happier — especially considering she penned the tale at various local public gathering spots.
In addition, the Grand's production will be the launching pad for the theatre version of Room across North America.
"I know Dennis Garnhum and the whole Grand team will do an extraordinary job of further developing the show through their COMPASS workshop process," she said. "By March 2020 we should end up with an extraordinary, all-Canadian cast for Room that we can all be very proud of."
COMPASS, which was launched during Garnhum's inaugural season with the Grand, is dedicated to creating and premiering new work on the theatre's Spriet and McManus stages. The program will see the Grand commission, write, produce, and premiere original plays relevant to the Forest City, the province and the country, before sharing the works with theatres and stages around the world.
And it all starts with Room.
"This new production of Room celebrates our mission at the Grand Theatre: World Curious and London Proud," said Garnhum. "We are creating this production with an innovative international collaboration, and of course, London, Ontario's own renowned Emma Donoghue. I am certain that the North American premiere of Room, which will begin life at the Grand Theatre, will have a very bright future."
Tickets for Room will go on sale to Grand Theatre subscribers on Tuesday, March 26.