John Hryniuk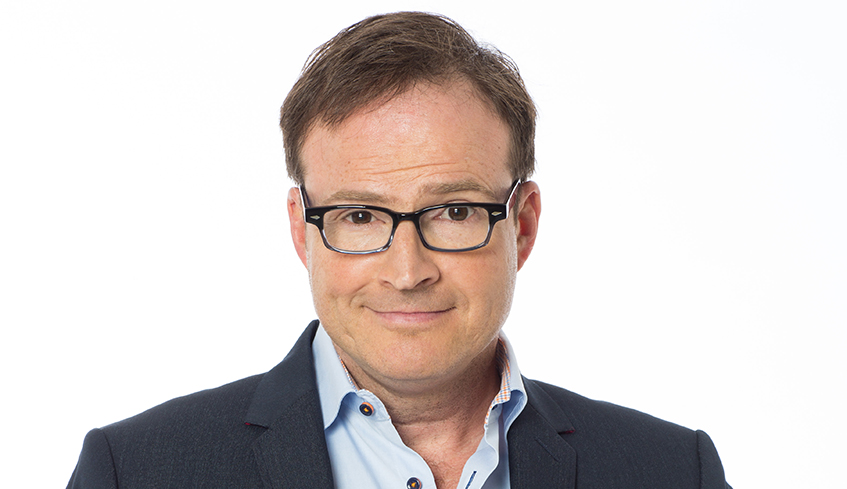 By Whitney South, Best of London. 02.21.018
From battling over pineapple's place on pizza, to the age-old question of whether William Shatner is indeed Canada's greatest actor, for CBC Radio's The Debaters, there's no topic too big, or too small.
Now The Debaters Live! is making its way to the Forest City, taking over Centennial Hall on Thursday, Feb. 22.
But it's not just about fun and games.
For host Steve Patterson, the best jokes are the ones that make the audience think.
"I really like when comedy has a point to it, and my goal is to make people laugh enough that they don't realize they're learning something," he said. "The power of humour and the power of debating is pretty amazing when it works."
That means while a comedian has the ability to tackle a topic like pie versus cake, they can also debate a far more intense issue — no matter the crowd.
"We have one guy who has been involved in a lot of our greatest debates, including big oil in Montreal," Patterson explained, adding even in a liberal east coast environment, you can never tell which way the argument will go. "I love when we have just total nonsense fun with the show, but I love it even more when we make valid points and people are laughing just as hard."
After growing up in London, Patterson took a turn to comedy thanks to a couple of pushy roommates during his first year at York University.
"I was always making jokes and they thought I was really funny, so they talked me into going to a comedy night at Yuk Yuk's. When we went down, I was actually signed up for the show, which I didn't know."
When the host called his name, Patterson assumed it was merely a coincidence before his friends pushed him up on stage.
"I think they figured it was either going to help me get it out of my system and carry on with my studies . . . or it was going to take me in a different direction," he said. "Years later, now looking back, I thank them for that."
To say Patterson's first time in the spotlight was seamless may be a bit of an understatement — but even after the seven-minute set with no prepared material, spouting jokes off the top of his head, the fuse had been lit.
After completing a business degree at Western, the would-be comic gave it another try, and this time it stuck. In 2007, however, Patterson's career took yet another turn when he was asked to put together a demo for CBC Radio.
Since then, continuing to hit the stage, and the airwaves, with The Debaters, Patterson has truly found his place.
"I've always loved spontaneity and creating — and I still love to do that to this day," he said. "There's really no other gig like it on the national landscape, and I'm happy we get to take it across Canada."
For more information, or to purchase tickets, visit www.centennialhall.london.ca.