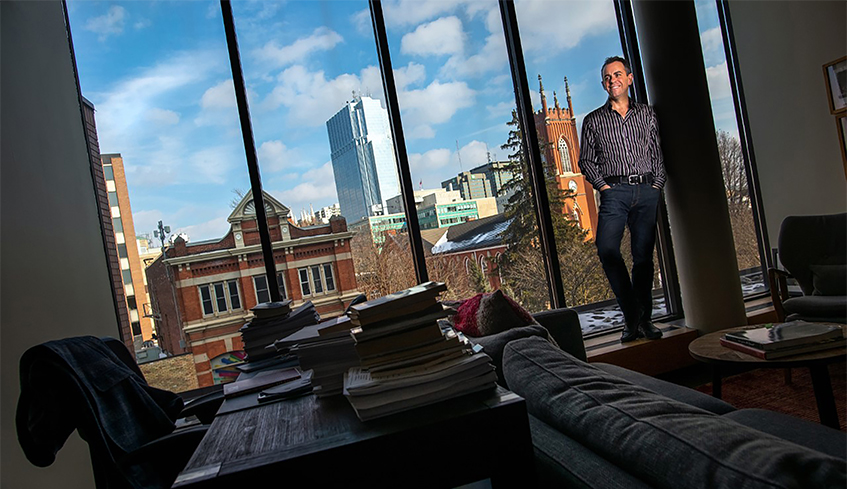 Photo by: Dahlia Katz
By Whitney South, Best of London. 03.26.19
World curious. London proud.
It's a mission that began the moment Dennis Garnhum returned home, taking on the role of the Grand Theatre's artistic director almost three years ago.
Now, with the company announcing its incredible 2019-20 lineup, they're words that mean more now than ever as the Grand prepares for a season steeped in celebrating the Forest City.
"One of the things is, here at The Grand right now there's amazing possibility. There's no shortage of people wanting to play on our stage and the number of projects always heading our way is incredible," said Garnhum. "My goal has always been to put London, Ontario front and centre and to celebrate in a tangible way the city that I love."
Featuring 11 productions across two stages, including two world premieres, a North American premiere, and new works by exciting Canadian visionaries, the Grand's newest roster continues to bring the world to London, and London to the world.
First off, the Grand's High School Project will take on the epic tale of Titanic — a legendary celebration of human achievement and a tragedy of epic proportions.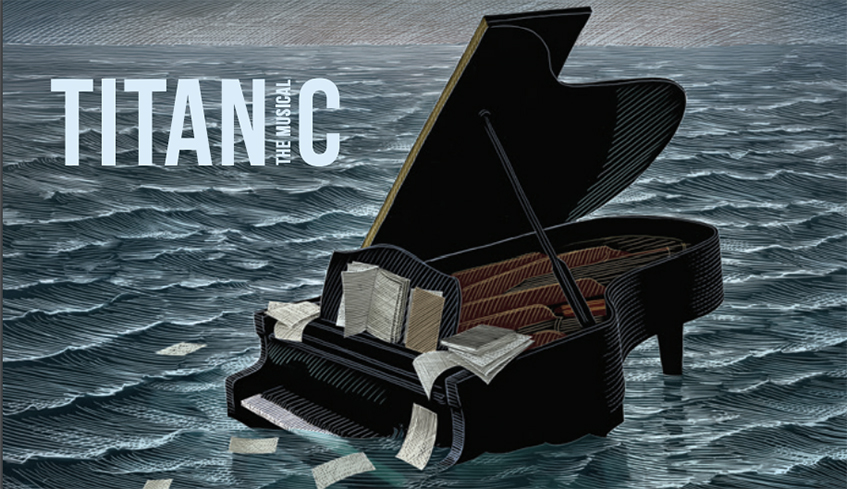 While following up on the incredible success that was Prom Queen: The Musical may seem like no small feat, Garnhum maintains they're more than up for the challenge.
"All I've heard for six months is how are you going to top Prom Queen and I realized the only way to do that was to go in a completely different direction," he explained. "I wanted something classic and this story is just meant for the High School Project. It's not like the movie, this piece chronicles the experience and all of the characters are from history . . . the music is so good. The ship sinks; half of them die and half of them live, and you have 50 in this big choral sing. I'm excited and I think people are going to be excited, too."
Really, it's all about balance.
In addition to the classics, Garnhum acknowledges it's always important to keep bringing something innovative to the Grand stage — and this year's roster has it in spades.
"A major thread throughout my career has been a focus on developing new work. This season we're staging new works, which allow us to reflect our city, and its people — to show who we are and who we want to be."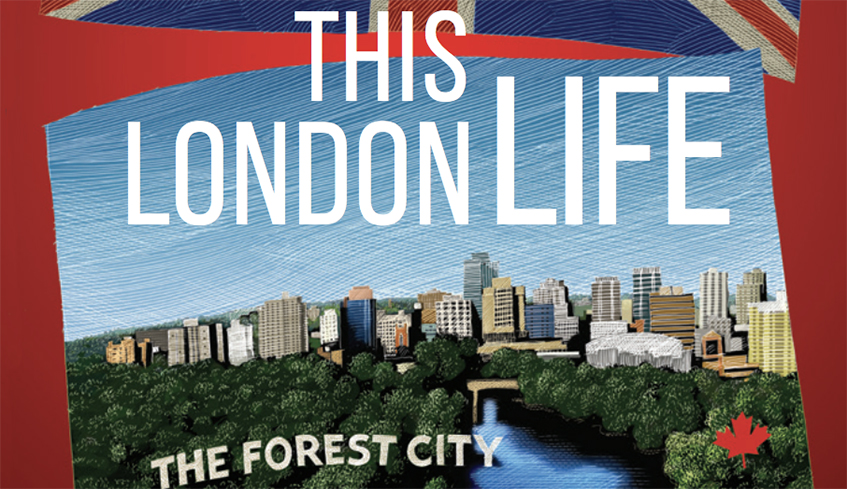 Ready to kick things into high gear, Grand's COMPASS New Play Development program will welcome a world premiere from Governor General's Award-winning playwright Morris Panych; a new musical from the composers of Prom Queen (Colleen Dauncey and Akiva Romer-Segal); the North American premiere of Room from award-winning novelist Emma Donoghue, co-produced with Mirvish and Covent Garden Productions; and following the success of its inaugural year, the 100 Schools program returns with a new play by Megan Watson.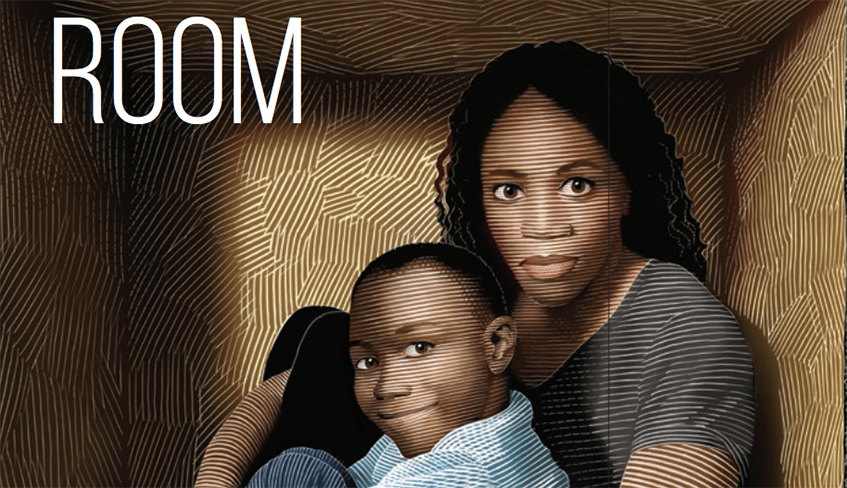 The Morris offering, This London Life, holds a special place in the lineup, not only as the season's launching pad but as what Garnhum describes as a love letter to the Forest City.
"Growing up here it's the weirdest place to live because it's an absurd imitation — and that's actually one of the things that makes us so unique," he said, adding the production promises a silly trip full of crazy facts and mistaken identity. "The basic notion is a British man lands in London, Ontario thinking he's landed in London, England. It's about everything in our city that should be celebrated — including that idea that we're not actually second, we're just the other."
Meant to signal the Grand's commitment to family, a commitment to the holidays and a commitment to big, heartfelt stories Mary Poppins will step up as the theatre's holiday offering, with celebrated Londoner Deborah Hay taking on the role of the nanny who's practically perfect in every way.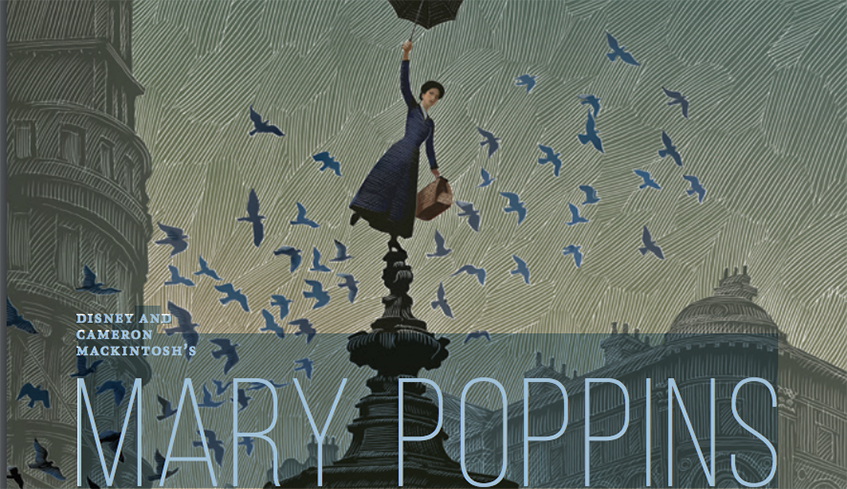 Rounding out the season, Garnhum will take on his only directorial role for the year with Grow, a musical from the composers of Prom Queen — a production he hails as one of the coolest projects The Grand has developed in years
Following the story of Hannah and Ruth, 19-year-old twins who leave the comfort of their sheltered community to explore the outside world before committing to the Amish faith forever, Grow is meant to be a fun, big-hearted musical that explores sisterhood, community — and surprisingly, the legalization of weed.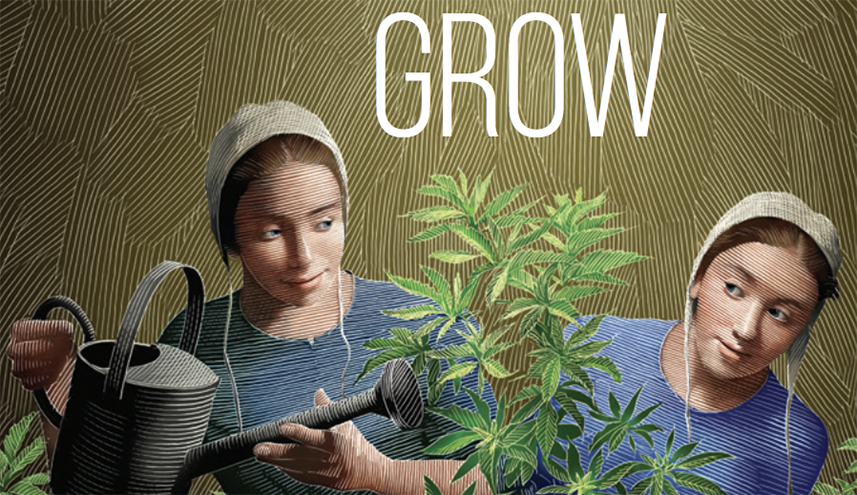 "Everybody giggles about it, and that's exactly what I want people to do. We live in a country where we celebrate individuality . . . no matter who we are," said Garnhum. "One of the biggest themes is how do we grow forward? This is how we carry on what we gained from Prom Queen. It was an experience that taught us so much and brought us so much joy, and it's exciting to be around that again."
In addition, the season will also feature Canadian comedian Gavin Crawford (This Hour Has 22 Minutes, The Gavin Crawford Show) in a tour-de-force one man show, and also sees the return of improviser Rebecca Northan (Blind Date, An Undiscovered Shakespeare) for an immersive and moving performance experience. The Grand is also excited to celebrate Indigenous Canadian storytelling with a stunning play written by Tara Beagan and directed by Falen Johnson.
"In the history of this company, I bet you've never heard the words London, Ontario mentioned in our stage — in 100 years, and that's about to change," said Garnhum. "I love my city and I think the more we see ourselves on stage, the more we celebrate ourselves."
The Grand's studio space, the McManus Stage, will be brought to life with three innovative productions including powerful, inventive, and exciting work from Artistic Fraud of Newfoundland and Human Cargo Theatre.
With 11 productions on two stages plus a five-concert series, the Grand's 2019-20 season reaffirms commitment to developing, producing, and premiering original homegrown stories, and bringing original stories from around the globe to London.
Season subscriptions, with savings of up to 25 percent off the regular single ticket price, are now on sale to subscribers online, by phone at 519-672-8800, or at the Box Office, 471 Richmond St. Single tickets will be on sale on July 2, 2019.
For more information, or for the complete 2019/20 lineup, visit www.grandtheatre.com.