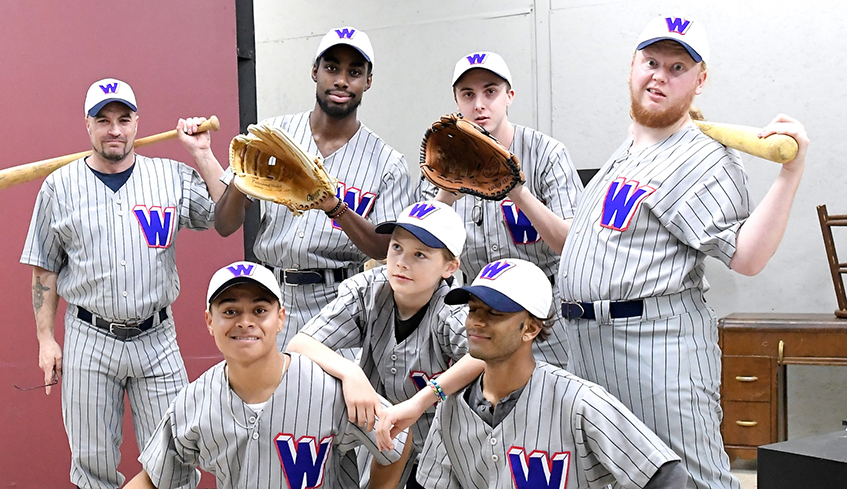 By Whitney South, Best of London. 11.14.19
In the immortal words of all-star New York Yankee Yogi Berra, love is the most important thing in the world, but baseball is pretty good too.
So, what better way to spend a blustery holiday season than taking in a little ballgame with the family? Better yet, one with a theatrical twist.
Luckily, London's Palace Theatre has you covered.
Kicking off Thursday, Nov. 28 and running until Sunday, Dec. 8, the Old East Village venue will offer up a production of Damn Yankees, the classic Broadway sendup of love and the American pastime.
And producer Christopher F. Parker couldn't be more excited.
"This season, it was all about reaching back to the golden age of musicals, and Damn Yankees really fits that bill," he explained. "It's the perfect production for the Christmas holidays, or for any family outing. People are going to recognize the songs and just have a ball. It's going to be a great time."
The story revolves around middle-aged baseball fanatic Joe Boyd, who trades his soul to the Devil (also known as Mr. Applegate), for a chance to lead his favourite team to victory in the pennant race against the New York Yankees. As young baseball sensation Joe Hardy, he transforms the hapless Washington Senators into a winning team, only to realize the true worth of the life that he's left behind.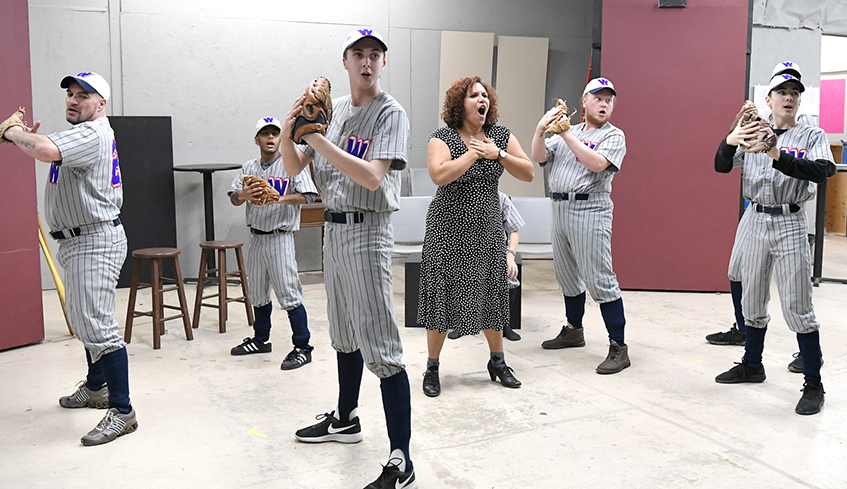 Think of it as Faust meets professional baseball — with some catchy tunes thrown in for good measure, along with a healthy dose of nostalgia.
"The show really does take you back to a simpler time where people would get together with friends and family, and just enjoy a game in the afternoon or evening," said Parker. "This production encapsulates that feeling, along with amazing dance numbers and music. No matter what generation they come from, people are going to recognize a lot of the songs."
A Broadway staple since its debut at the 46th Street Theatre on May 5, 1955, the original production ran for a total of 1,019 performances, directed by George Abbott, dances and musical numbers staged by Bob Fosse, and musical direction by Hal Hastings.
The Palace's offering is helmed by Mark Mooney and presented by London Community Players.
The role of Joe Hardy will be played by Braeden McCombs on Nov. 28, 29, 30 and Dec. 1, 5, 7 (matinee) and 8, while Michael Kozdras Bouw will take over Nov. 27, 30 (matinee) and Dec. 4, 6 and 7.
To fill that lead role, Parker maintained the crew was on the lookout for great singers, actors and dancers. Basically, they needed a team of triple threats.
"We've got a good range of people, of age groups, and absolutely phenomenal dancers and performers," he said. "I go to a lot of the rehearsals to see how things are going, and I love good choreography. These people are doing an incredible job, they just keep blowing me away."
Damn Yankees takes over the Palace Theatre (710 Dundas St.) from Thursday, Nov. 28 and running until Sunday, Dec. 8.
For more information, or for tickets, visit www.palacetheatre.ca.
Photos by: Ross Davidson