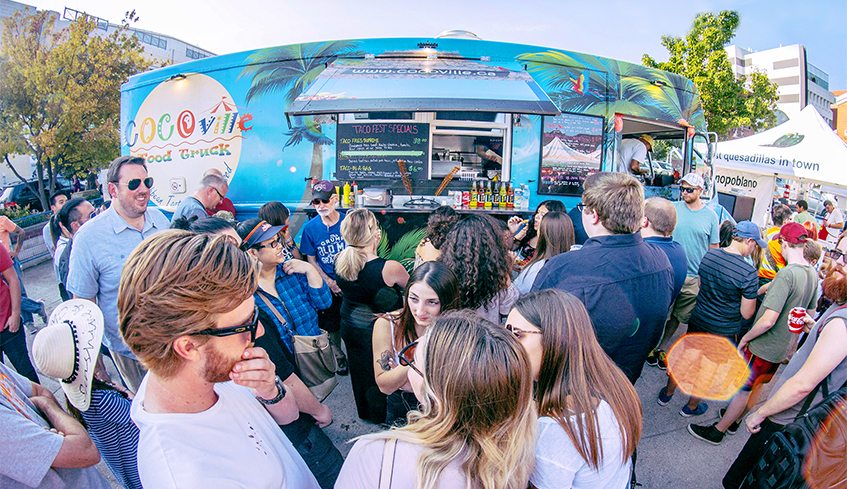 By Whitney South, Best of London. 07.27.18
Some say a well-balanced diet is a taco in each hand — and Pablo Tovar is ready make it happen for Forest City foodies.
On Saturday, Aug. 25, the parking lot at Budweiser Gardens will play host to the city's second annual London Taco Fest, bringing with it a plethora of food and fun Tovar hopes will help whet peoples' appetites when it comes to local Latin flavour.
"I'm offering something different to the city, and that's really the key. Who doesn't love tacos? Who doesn't love a shot of tequila?" he said with a smile. "It's a different option for the community, and it's all about supporting local, too. I want people to know more about restaurants right here in London and what they have to offer."
This year's event is set to feature over 20 food vendors, up from last year's 13 — a move Tovar felt was necessary after 2016's offerings fell short of satisfying the over 6,000 visitors to the fest held at Covent Garden Market.
"I apologized to everyone. You learn as you go, and this year we've addressed a lot of the customer concerns," he explained. "There were a lot of complaints that there just wasn't enough food, so we decided to change the location. This time around it's bigger and better, with more vendors and more entertainment."
Just some of that entertainment will include live music, spicy taco and spicy pepper competition, and Lucha Libre bouts going on throughout the day.
"It's a time I want people to forget about their stress, and what better way to do that than with good food, good drink and good music?" said Tovar. "It's the perfect combination. We want to keep the party going."
In addition to tacos, many authentic dishes and drinks will be available, from churros, quesadillas and elotes to Margaritas and Micheladas. But all that other deliciousness aside, when it comes to putting together the perfect taco, Tovar maintains it all comes down to the tortilla.
"That's the key, no matter what you put inside," he said, adding with so many choices out there, anything goes, from simple to gourmet. "Places like Globally Local even have their own vegan tacos. That comes from a love of food . . . you can use so many different ingredients and make an amazing dish. We can't wait for people to come out and see all we have to offer."
Since moving to London from his native Columbia 15 years ago, Tovar has remained committed to sharing his love of food, as well as the music and culture of his homeland, with a number of events peppered throughout the city's culinary calendar, including the Latin Gastronomy Festival and the London Tequila Expo.
"I always loved cooking at home. I'm not an expert but I've tried to improvise and create my own dishes — I'm all over gastronomy," he said with a laugh. "I love to watch the Food Network, Anthony Bourdain was a huge influence. The culture of food is like nothing else in the world."
London Taco Fest takes over the Budweiser Gardens parking lot (99 Dundas St.) Saturday, Aug. 25 from 1 p.m. to 11:30 p.m. Tickets are $10, with $2.50 of each entry going to the Canadian Mental Health Association Middlesex. In addition, advance ticket holders will receive one drink token valid for a complimentary beverage.
This is a family friendly event, but while children don't require a ticket, you must be 19+ and show ID to drink alcohol.
For more information, or to purchase tickets, visit www.budweisergardens.com.
In addition to highlighting London's growing Latin food scene, this year's event is looking to benefit the community as well, with a portion of every ticket going to the Canadian Mental Health Association Middlesex.