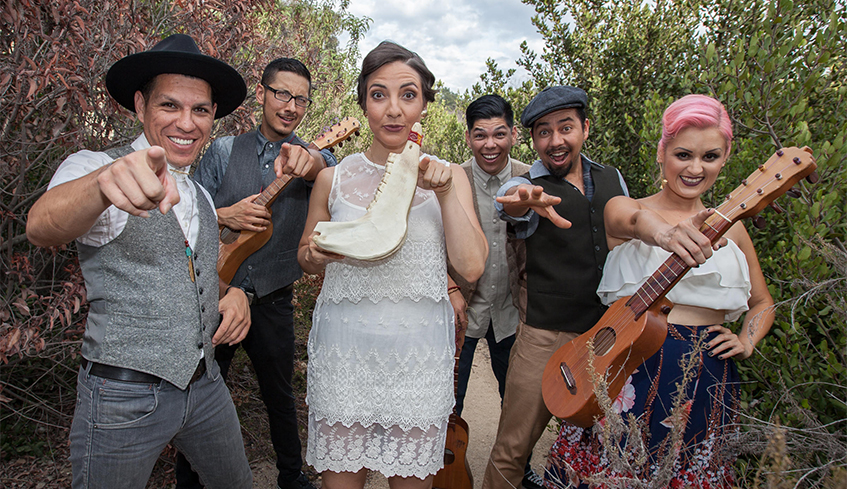 By Whitney South, Best of London. 07.05.18
They say nothing brings people together quite like the power of music.
And no one knows that better than the organizers of one of London's most popular summer festivals, TD Sunfest.
Running from July 5 to 8 in Victoria Park, and featuring more than 35 stellar world music and jazz ensembles from around the planet, the event has become a Forest City staple for close to a quarter of a century.
"There really truly is something for everybody. Not only in terms of music," said co-artistic director and vendor coordinator Mercedes Caxaj. "At this point we've kind of built that reputation where people don't always know who's coming, since many aren't headliners in Canada, but they know they're going to hear some high-quality music. There's always something for people not only to relate to, but to discover."
Over the past year, festival organizers have been travelling the globe to meet with artists, agents and government representatives to bring more of the world's outstanding talent to the Forest City this summer than ever before — including a record 22 international music and dance ensembles.
According to a media release, the TD Sunfest team had started receiving travel inquiries from as far away as Minneapolis and Seattle, even before the 2018 roster had been announced.
All in all, over 220,000 are expected to pass through the gates of Victoria Park over its four-day run — from both near and far.
"We truly do have busloads of people that come from Windsor, Detroit and Ohio . . . we have people coming from as far out as Nebraska, Vancouver and even France to check out our festival," Caxaj explained. "They're coming from Chile and Mexico, they're truly coming from all over the world to London, Ontario, which is crazy, but amazing."
While few 2018 headliners are household names in Canada, most are iconic artists in their own countries, from revered Malian singer/guitarist Sidi Touré, to the Golden Voice of Mozambique, Wazimbo, or the Nigerian godfather of afropop and funk, Orlando Julius & The Afro Soundz. There's also a healthy list of global stars on the rise, like the red-hot transgender band Liniker e os Caramelows from Brazil; East Los Angeles's Latino bridge builders, Las Cafeteras; the Afrofuturistic Gato Preto from Germany/Mozambique; and UK Northern Soul sensation Hannah Williams and her band The Affirmations.
"It's the alternative to what you hear on the radio every day," said Caxaj. "Even from the beginning, it was all about making this music accessible, so we could not only be an educational platform for people, but also a place for music fans to discover something completely new."
This year, Victoria Park will play home to approximately 225 exhibitors to whet festivalgoers' appetites for scrumptious global cuisine and one-of-a-kind crafts and visual art, while Forest City foodies can also look forward to two new specialty beer sponsors, London Brewing Co-op and Anderson Craft Ales, and the addition of a craft beer and wine garden.
For many attendees and staff members alike, TD Sunfest can also be viewed as a kind of family reunion, one Caxaj has been a part of ever since she collected donations in a cardboard box at just eight-years-old.
Her dad, Alfredo Caxaj, founded the festival back in 1994.
"Really my whole family has always been involved, we used to call my mom the original sponsor because she worked full-time, so my dad could focus on building the festival," she said with a laugh. "So many people, both fans and volunteers alike come back year after year, we truly call it a Sunfest family. It just gets better every year."

TD Sunfest takes over Victoria Park Thursday, July 5 to Sunday, July 8. Admission is free.
For more information, or for a complete schedule of performers, visit www.sunfest.on.ca.