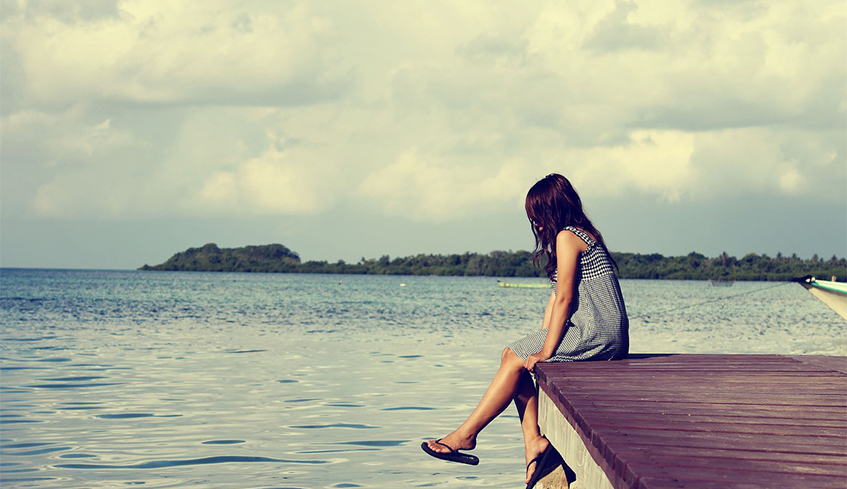 By Whitney South, Best of London. 11.23.18
In the immortal words of William Shakespeare, the course of love never did run smooth.
More than just a wise old adage, the Bard's sentiment perfectly describes not only the challenges faced by the starring pair in Pacheco Theatre's latest offering, The Last Five Years, but the production itself.
You see, it gets a little complicated — but fear not, director John Pacheco maintains he's ready for it.
"The story goes Cathy and Jamie meet and within five years they marry, and they divorce, but that story has been told a million times over — what makes this unique is the way in which that story is told. This one doesn't move in chronological order," Pacheco said with a smile. "So halfway through the show, they get married. By the end of the show Jamie is writing his goodbye letter to Cathy and Cathy is just meeting Jamie."
So clearly, there's no need for a spoiler warning.
To sum it up, The Last Five Years uses a form of storytelling in which Cathy's story is told in reverse chronological order (beginning the show at the end of the marriage), and Jamie's is told in chronological order (starting just after the couple have first met). The characters never directly interact except for a wedding song in the middle as their timelines intersect.
See? Complicated.
But rather than sending the director running for another script, this one had Pacheco excited ever since Mara Fraccaro and Trevor Richie (Pacheco's Janet and Riff-Raff from his production of The Rocky Horror Picture Show) came to him with the idea.
"It was the two actors that would take on the lead rolls that got me interested in the play," he recalled. "They just loved it, so I went off and did some research and thought it would be fun to do. It's such a unique production."
Created by Tony award-winning composer and lyricist Jason Robert Brown, The Last Five Years has been described as a musical deconstruction of a love affair and marriage, taking place over a five-year period. Jamie Wellerstein is a young, talented up-and-coming Jewish novelist who falls in love with Cathy Hiatt, a "Shiksa Goddess" struggling actress. The story is told almost entirely through songs using an inter-cutting timeline device — all of Cathy's songs begin at the end of their marriage and move backwards in time, while Jamie's songs start at the beginning of their affair and move forward to the end of their marriage, only meeting in the centre when Jamie proposes.
It's a story inspired by Brown's own failed relationship, and was adapted for the screen back in 2014, starring Anna Kendrick and Jeremy Jordan.
"It's a show that was written during a tumultuous time in his life in the mid 90s when became a very popular and signed writer, and his wife was a struggling actress," Pacheco explained. "It never got any better for her and it just kept getting better for him."
Founded in 2009, Pacheco Theatre is a boutique theatre and live entertainment company nestled in the heart of London's performing arts community, promising to deliver the same charismatic and engaging entertainment that Forest City audiences have come to expect, but with even more passion and professionalism.
And The Last Five Years project is no different.
"I want people to come and see this show because it's not a show that's done very often, and it's done by a company that's known for their musicals. So, to tackle one of this magnitude, even though there's only two people, is really unique," said Pacheco. "Even though the story is as old as dirt, it's all about how it's done. So, for me as a director to get together with my designers and make it work, that's what's really compelling for me. Nothing is laid out for you — and I enjoy a challenge."
The Last Five Years takes over the TAP Centre for Creativity (203 Dundas St.) from Dec. 5-8. Tickets are $20, $10 for students.
For more information, or for tickets, visit www.tapcreativity.org.