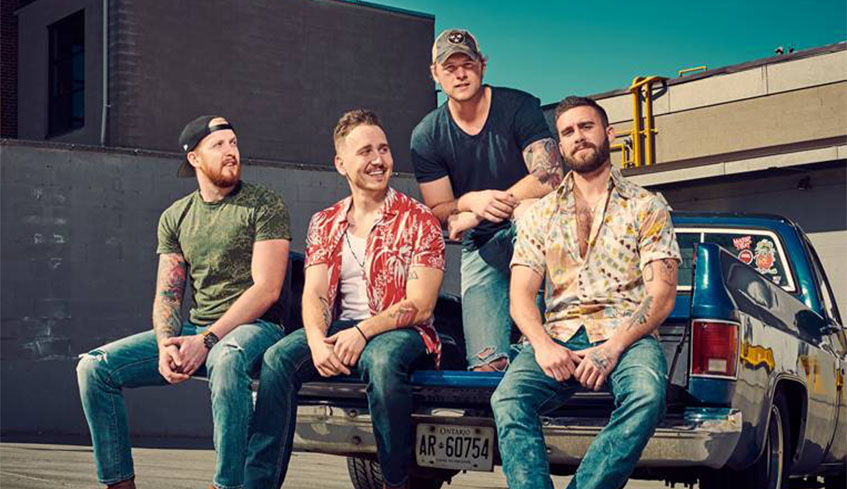 By Whitney South, Best of London. 02.01.19
The wait is over for Forest City fans — country music is back at Harris Park.
On Feb. 1, Start.ca Rocks the Park (formerly Rock the Park) announced the complete line-up for it's much anticipated first night, once again in partnership with BX93, set for Wednesday, July 10. In addition to previously-announced headliner Old Dominion, the fest will welcome Canadian favourites James Barker Band and Tenille Townes, as well as American chart-topper Russell Dickerson and country icon David Lee Murphy.
There will also be a rising star added to the line-up, to be announced Monday, Feb. 25.
Last year was the first time since 2014 the event had chosen not to add a country offering, but according to Brad Jones, president of Jones Entertainment Group, it wasn't without good reason.
"We've always had amazing success with country music, but we felt that it was oversaturated in 2018 and we didn't want to program a line-up that wasn't appealing to our fans. This led us to taking a year off," he explained. "After listening to our fans about how much they missed their favourite part of summer, we knew we had to work hard to bring it back."
And the line-up is clearly stacked.
Old Dominion recently took home the Academy of Country Music (ACM) Award for Vocal Group of the year, while James Barker Band has continued to build an incredible fanbase both at home and south of the border and recently dropped their much-anticipated brand-new single Keep It Simple. David Lee Murphy will no doubt pump up the crowd with his biggest hit Dust on a Bottle, while Russell Dickerson dominated the charts in 2018, and Tenille Townes just scored her first No. 1 song on Canadian country radio with Somebody's Daughter, as well as hit the road as support for Dierks Bentley's Burning Man Tour.
Clearly, organizers are ready for one heck of a party.
Start.ca Rocks the Park country night in partnership with BX93, featuring Old Dominion, James Barker Band, David Lee Murphy, Russell Dickerson and Tenille Townes will take over London's Harris Park Wednesday, July 10.
Tickets go on sale Friday, February 8 at 10 a.m. ET.
Details regarding the rest of the festival will be coming soon.
For more information, as it becomes available, visit www.rockthepark.ca.