Whitney South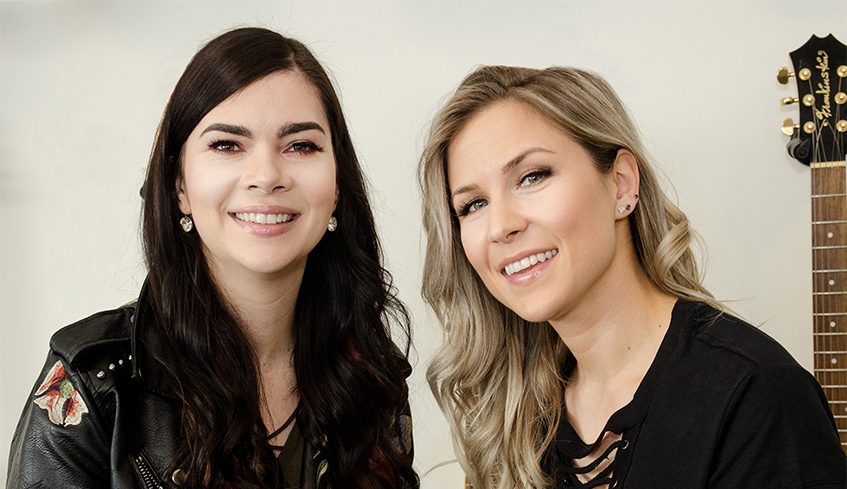 By Whitney South, Best of London. 04.10.18
London, it's time to party.
Taking over the city's downtown core and beyond, Jack Richardson London Music Week is once again celebrating the local scene in a big way — with everything from screenings and seminars, to a wealth of performances across the Forest City.
But, for the true music lover, there's no better way to take it all in than by hitting up this year's London Live on Wednesday, April 11.
The idea? Spread 19 local bands across 10 venues — and make it all happen in just one night.
It was an opportunity country girls Julia Haggarty and Melissa Megan just couldn't pass up.
"When I got the call, it was pretty exciting," Megan explained with a smile. "It's great to be able to represent the local country scene for such an amazing event. The whole week is dedicated to showing what local musicians can do — it's amazing to have so many people supporting the scene as a whole."
Both celebrated artists in their own rights, the singer/songwriters will each perform at the Bull & Barrel at 359 Talbot St., with Megan hitting the stage at 5:30 p.m., and Haggarty at 6:30 p.m.
Much more than just musical colleagues, the pair have been friends since first meeting at Western University.
"We didn't take a program together, but we did have a class together," Haggarty teased. "Modern dance. It was quite the experience."
Since then, both have enjoyed their fair share of recognition, growing into seasoned performers on both the provincial and national stage.
And let's not forget about those all-important trips to Nashville.
"It's the kind of place that just lives and breathes music . . . and it's a place where an artist can really thrive and grow," said Megan, adding no matter what day of the week, it's the kind of environment where live music is simply a staple of everyday life. "It would be amazing if London could get to that point someday — after all, we're a music city."
Over the last couple years, both artists maintain they've continued to see a lot of growth in the local country community, which continues to be fueled by both 2016's Canadian Country Music Association Awards celebration, as well as this year's return of the CMAOntario Awards.
That said, it's the kind of support musicians are experiencing from organizations like the Jacks that make all the difference.
"The thing about London Music Week is, it's really a chance for all of the local artists to come together, no matter what the genre," said Haggarty. "It's really about sharing and learning, and having a platform to really connect with each other. There's really no better way to nurture such a strong and growing community."

Where to be for London Live, Wednesday, April 11:
Fitzrays
110 Dundas St.
Kate Channer Band – 9 p.m.
Brock Stonefish – 11 p.m.

The Richmond Tavern
370 Richmond St.
The Mongrels – 9:30 p.m.

Call the Office
16 York St.
London Record Label Showcase ft. Forest City Records and Yeah Right!

Bull & Barrel
359 Talbot St.
Melissa Megan – 5:30 p.m.
Julia Haggarty – 6:30 p.m.

SoHo Bar & Grill
466 South St.
The BerKnarlies – 2 p.m.
Reverend Freddie – 9 p.m.

Molly Bloom's
700 Richmond St.
The CrewNecks – 10 p.m.

McCabe's London
739 Richmond St.
Justin Maki – 9 p.m.
Jordan MacDonald – 10:30 p.m.

Winks Eatery
551 Richmond St.
Karen Emeny – 10:30 p.m.
Cordcalling – 11:30 p.m.
Cameron Jericho – 12:30 a.m.

London Wine Bar
420 Talbot St.
Hilary Welch & Steve Clark – 8 p.m.
Rick Taylor – 9:30 p.m.

Rum Runners
176 Dundas St.
Stanley Brown Blues Band – 9:30 p.m.
Double Clutch Band – 10:45 p.m.
More Information:
For more information on Jack Richardson London Music Week, including a complete list of events, visit www.jrlma.ca.