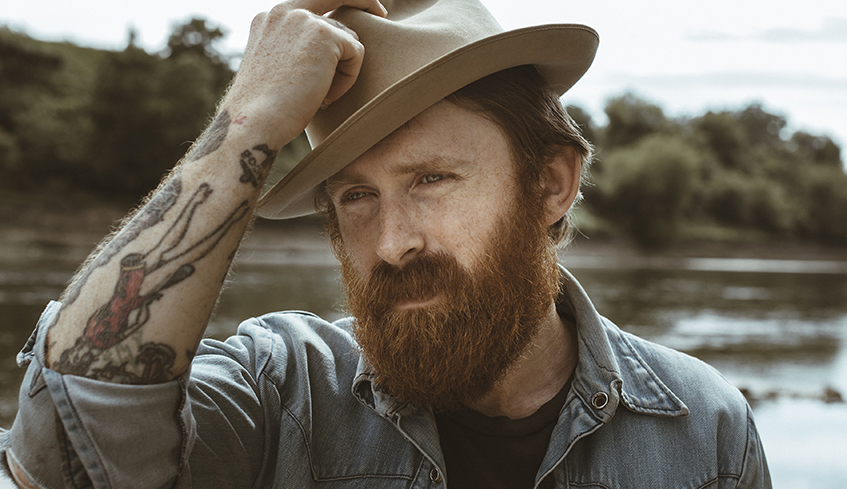 By Whitney South, Best of London. 09.05.19
From rock to folk and beyond, over the years Spencer Burton has done it all.
But rather than fixating on genre-identity, it's all about harmonies, melodies, and the ability to really tell a story.
"I've always been bad at picking a lane," he said with a laugh. "Really, it's all been a kind of folk music . . . though it's a lot more apparent in my more recent solo projects. All I want to do is play good songs and in the grand scheme of things they all need to have something to say, and they all need to have a story to tell."
It's that kind of devotion and respect for the craft that keeps music lovers coming back for more and Forest City fans will get their chance to come along for the ride Friday, Sept. 6 at Aeolian Hall as Burton takes the stage in support of singer/songwriter Ben Caplan.
Raised across the country in B.C. with a yearning for travel, farm life and the great beyond, it's said Burton's upbringings are as sincere as his demeanor. His teenage years were spent deep in the heart of the Welland, ON music scene — just one more stop on a long road of moving, writing, and performing across the country.
And while those experiences may have influenced his music through the bulk of his career, these days it's more about the familiar.
"My inspiration is this life. It's my friends, my family. I'm lucky enough to be surrounded by inspiration constantly," he explained. "I'm also lucky enough to live on 200 acres in southern Ontario, next to a peach farm and surrounded by wildlife conservation and areas of nature. I find those aspects of my life incredibly inspiring."
So inspiring in fact that his newest release, The Mountain Man, is taking him on a path he never expected.
Available Friday, Oct. 4 via Dine Alone Records, it's Burton's first foray into children's music, with seven kid-friendly tracks, capturing the nostalgia of childhood while remaining true to his laid-back melodic roots.
While the new offering isn't what the audience at the Aeolian can expect to hear Friday evening, it's a project the musician is incredibly proud of.
"I never thought it was an album, but I knew I could do an albums worth of music," he said, adding the idea to delve into the realm of children's entertainment happened more out of necessity than anything else after feeling a lot of the music they were listening to was either mind-numbing and repetitive, or something lyrically not meant for someone their age. "I wanted something for them to sing along to as I played the guitar, songs filled with morals and good messages and I think we've done that. That said, I'm excited this music is going to reach more childrens' ears than just my own."
For the grown-ups though, Spencer will be offering up the same kind of thoughtful lyricism, gifted storytelling and engaging messaging that continues to be a part of his musical charm, and as well as a mainstay across his career.
No stranger to the London music scene (he's played everywhere from Centennial Hall to Rum Runners, London Music Hall to Call the Office), the entertainer can't wait to make his way back to Aeolian — a venue he says has its own special breed of fans.
"I really love those people because they're just there to support music, and support the venue always," he said, adding while the audience will definitely hear familiar tunes, they should also keep an ear out for something new. "We'll have a lot of back and forth and really, about 45 minutes of storytelling. It's going to be a great night."
Spencer Burton performs Friday, Sept. 6 at Aeolian Hall (795 Dundas St.) in support of singer/songwriter Ben Caplan.
For more information, or for tickets, visit www.aeolianhall.ca.