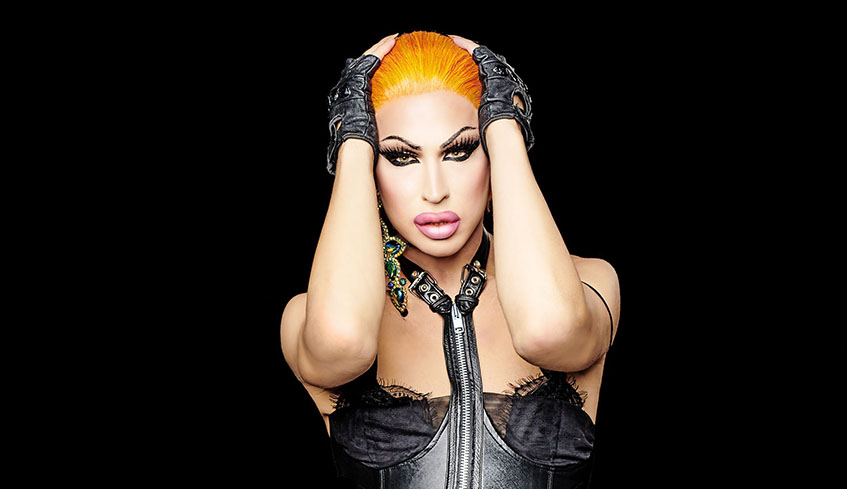 By Whitney South, Best of London. 07.19.19
Never fear, the Queen of the North is here.
Or, she will be — really soon.
On Saturday, July 20, Brooke Lynn Hytes will take over the Mustang Lounge at Western University, ready to dance, pose and lip-sync her way into the hearts of London fans.
From the minute Hytes first set heel onto the set of RuPaul's Drag Race Season 11 (spangled Mountie uniform and all) history was made, and viewers on both sides of the border couldn't get enough.
Needless to say, it was a life-changing moment for the Queen from Etobicoke.
"I knew it was a really big deal that I was going to be the first-ever Canadian on the show, so I really wanted to come in from the start representing my country," she explained, adding since the season aired, life has changed 500 percent. "Really, it's night and day. The doors that have opened up for me because of it have been incredible, I'm just so grateful."
After training at the National Ballet School of Canada since the age of 15, Hytes made a name for herself at the Cape Town City Ballet, before travelling the world as a principal ballerina with Les Ballets Trockadero de Monte Carlo — an all-male troupe that parodies the conventions of romantic and classical ballet.
But the dancer wanted more.
"I had always loved drag and it was something I was always super-interested in. So, I moved back to Toronto to see if I could make a career of it," she recalled. "Really, one profession just kind of flowed into the next very naturally."
Driven by that worldly-experience and a passion for dance, beauty and the stage, Hytes honed her skills, winning multiple Canadian pageants before turning her eye toward the U.S. and the coveted Miss Continental Crown, a title she snatched in 2014. In 2015, the performer accepted a prestigious position as one of the Playmates of Play Dance Bar in Nashville — an experience that gave her the polish she needed hit the small screen.
And with that big step, came a few nerves.
"When you're the first one in anything, you definitely feel a lot of pressure going in." she said, adding it was important for her to not let anybody down, especially her sisters of Canadian drag. Luckily, you could say it all worked out. "The thing about Canadians is when they see another Canadian doing well at something — it doesn't matter what it is — they're always so happy. The support I received, even from people who didn't watch the show, was amazing."
After Saturday's show, Hytes heads off to the "other London," before making her way across the UK, Ireland, and Scandinavia before returning stateside to close out the summer.
A packed schedule to be sure, but one the Queen known as equal parts ballerina, showgirl, and 90s supermodel relishes every day.
As for Forest City fans? They better get ready for a party.
"Everybody can expect a fantastic, high-energy drag show, and I'll definitely be bringing some ballet too," said Hytes. "I'm really excited to come and perform in London. Touring the world and particularly Canada has been such a pleasure and a joy . . . I really am living my dream right now."
Lavender & ProjectBE Present Brooke Lynn Hytes at Western University's Mustang Lounge (1151 Richmond St.) on Saturday, July 20 at 8 p.m.
For more info, or to purchase tickets, visit lavendertickets.com.