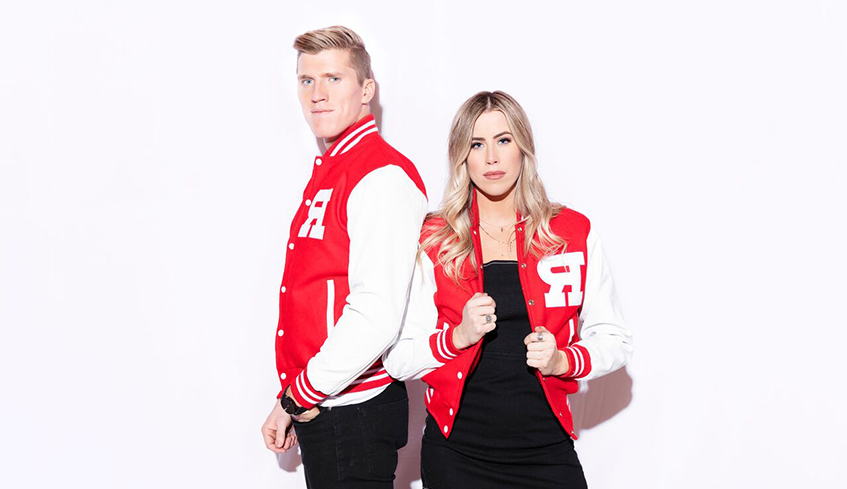 By Whitney South, Best of London. 03.06.19
It's been a whirlwind year for the brother-sister duo from Cambridge, and with the JUNO Awards just around the corner, The Reklaws are ready to bring the party to London in a big way.
Not only are they nominated for country album of the year for their debut Feels Like That, but the pair will hit the stage (and the ice) with a number of appearances scheduled across the Forest City.
The national excitement comes fresh on the heels of their first-ever headlining gig, the Winter's a Beach Tour, as well as taking home the Rising Star award at the 2018 CCMA Awards in Hamilton, and a revered turn as the musical faces of the CFL with the anthem Long Live the Night.
But don't get it twisted, it's been a long road for The Reklaws — and these kids aren't just another flash in the pan.
Fact is, Jenna and Stuart Walker have come a long way from entertaining visitors on their parents' adventure farm in rural Ontario — and are loving every minute of it.
"We've always loved performing and we've always loved singing, it's something that's always been in our hearts," Jenna explained. "Getting up on stage . . . something would just happen to us. It just got stuck in you and you wanted it more and more. Now we're getting to live that dream and it's been amazing."
The family's crazy life on the farm was almost the subject of a reality TV show, but while that didn't quite pan out, the siblings were soon introduced to people in the industry that would eventually help make their dreams come true.
"That's when we met people in Nashville who were songwriters, and it never really stopped from there," Jenna recalled, adding it was their dad Todd who really urged the pair to make music their No. 1 priority. "It's really starting to pay off. Timing is everything, and even when we thought we were ready, we probably weren't. Now, we're soaking up every minute of it. We're so blessed."
On Thursday, March 14, The Reklaws will join hockey and music stars alike, including Jim Cuddy and Classified, at Rum Runners for JUNO Cup Jam, followed by the much-anticipated celebrity charity face-off at Western Fair District Sports Centre Friday, March 15. On Saturday, March 16, they're join 2019 JUNO nominees Brett Kissel, KILLY, Loud Luxury, Johnny Orlando, Meghan Patrick, Scott Helman and Tyler Shaw, at Fan Fare for some selfie sessions at CF Masonville Place, while Sunday, March 17 will see the duo hit the big stage performing during the JUNO Awards broadcast live from Budweiser Gardens.
It may be a packed couple of days, but for the pair who began as small-town fans themselves, it's all worth it.
"We don't want it any other way, we want to work hard and we want to do as much as we can because we know how important it all is," Jenna said with a smile. "You never know how long this ride will last, and you have to make it count."
JUNO Cup Jam presented by CBC Sports – Rum Runners (176 Dundas St.) Thursday, March 14 at 8 p.m.
JUNO Cup presented by CBC Sports — Western Fair District Sports Centre (865 Florence St.) Friday, March 15 at 7:30 p.m.
JUNO Fan Fare powered by Live Nation Canada and CBC Music – Centre Court CF Masonville Place (1680 Richmond St.) Saturday, March 16 at 12 p.m.
For more information, tickets, and a complete list of events and performances taking over the Forest City for JUNO Week 2019, visit junoawards.ca.