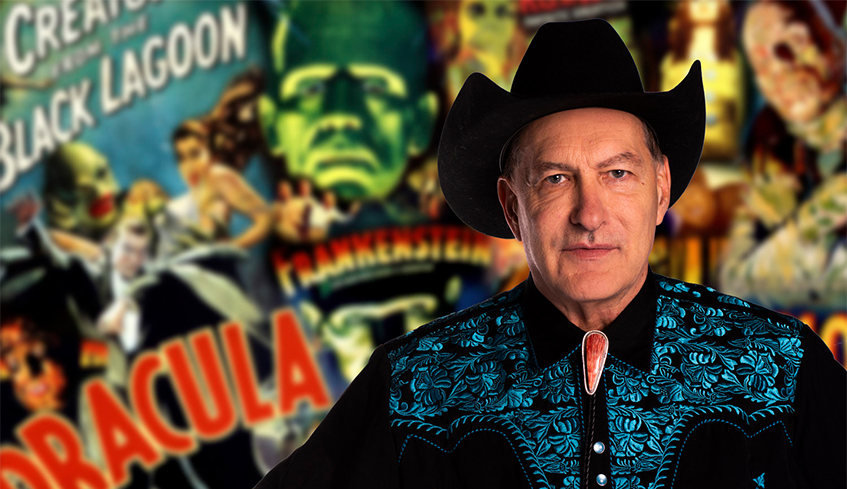 By Whitney South, Best of London. 04.09.19
After attempting to kill a monster, never check to see if it's really dead.
Avoid reading a book of demon summoning aloud, even as a joke.
And never go searching for something in the basement, especially during a power outage.
Rules that may seem a little out-there for some are gospel for those immersed in the horror scene — giving them their best chance at survival, should Freddy, Jason, or Michael Myers come to call.
From April 26-28, gurus of gore from all over North America will converge on the Ramada London for the ninth year of Canada's premier horror and subculture event, Shock Stock — bringing folks together for a veritable smorgasbord of entertainment that organizers say will both delight and fright both casual and hardcore fans alike.
Think of it as amkind of creepy Christmas.
It's a tradition founders Jake Windatt and James Bialkowski began back in 2011, after the pair saw a need for some freaky and fiendish fun in the Forest City.
"Every year Shock Stock tries to reinvent itself while staying true to its independence, with celebrity guests that will satisfy both the traditionalists and the next generation of young horror fanatics," Windatt explained. "Throw in a slew of unique events like a talk show, a kids' science demo, live hosted specialty screening and industry workshops, along with the largest exhibitor gathering we've ever had and it's safe to say this year will be the best yet."
Despite its creepy foundation, the show's goal has always been to create an intimate experience — and has been hailed as more of a family reunion than bloodbath, all while welcoming newcomers with open arms. Or claws.
It's combination that continues to draw enthusiasts from both sides of the border and has seen upwards of 10,000 fans flock to southwestern Ontario during its run.
A lover of all things horror for as long as he can remember — and admittedly since younger than what could be deemed acceptable — Shock Stock's VP of Operations Andrew Kitt first caught the bug thanks to the genre's creativity, tongue-in-cheek humour and creepy, crawly creatures.
"There are so many iconic characters, and recently horror has been experiencing a resurgence with new films that focus on the monster again," he said, citing Art the Clown from 2016's Terrifier as an example of a new band of horrific hero. "Without a doubt, the No. 1 thing I'm excited about at this year's Shock Stock is meeting the actor (David Howard Thornton) who played Art the Clown and getting my photo with him in full make-up. That's going to be wicked awesome."
Among the featured celebrity guests scheduled to appear at this year's event are Joe Bob Briggs, the legendary horror host from TNT's Monstervision and now revived on The Last Drive-In (a weekly double feature on popular streaming service Shudder); Terrifier director Damien Leone; Sleepaway Camp star Felissa Rose; Sleazy P. Martini, the notorious manager for the intergalactic rock band GWAR; alt model and B-Movie star Kleio Valentien, and musician Tim Cappello, famously known as the Sexy Sax Man from the movie The Lost Boys.
While the event has continued to draw some of the most notable stars from both indie and popular film, TV and music, both Windatt and Kitt maintain what really makes him warm and fuzzy is bringing the family back together every year.
"We get to catch up with the usual suspects in the pop culture horror scene and see what great projects they have been working on," said Kitt. "The energy at the convention is so positive that you can't help but have a good time."
As always, festivities are set to include a wealth of activities, including industry sessions and seminars, karaoke, and the annual film festival, which continues to draw submissions from all over the world.
Shock Stock hits the London Ramada (817 Exeter Rd.), April 26-28.
For more info, a complete listing of events or to purchase tickets, visit www.shock-stock.com.