Echo Gardiner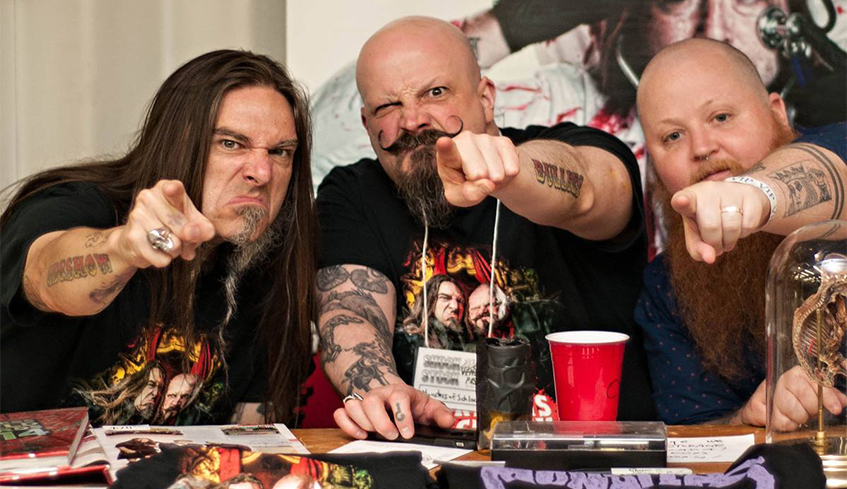 By Whitney South, Best of London. 04.05.18
As any true horror fan knows, the key to a great sequel is to always make sure it's bloodier than the last.
For the creators of Canada's premiere horror and subculture event, Shock Stock, that's a rule they've lived by for close to a decade.
Taking over the Ramada London April 27-29, the event is a tradition organizers Jake Windatt and James Bialkowski began in 2011, after the pair saw a need for some freaky and fiendish fun in the Forest City.
"When we started it all eight years ago, Shock Stock was special because it was independent and stand-alone — really the first of its kind in Canada," Windatt explained. "These days there's some horror representation in comic cons, or events designed just to sell merch. Even now, we want to be something different."
Despite its creepy foundation, the show's goal has always been to create an intimate experience — a place where everybody knows your name, whether it be Freddy, Jason, or even Michael Myers.
Needless to say the plan is working, as the event has brought over 10,000 fans to southwestern Ontario during its run.
While the weekend continues to draw some of the most notable stars from both indie and popular film, TV and music, (past guests have included everyone from Mink Stole to Doyle Wolfgang Von Frankenstein of the Misfits) Windatt admits what really makes him warm and fuzzy is the interaction with fans.
"We have people who've been coming to the event for years now, and it's a time where we get to all get together and re-connect for three days. It's really like a family reunion," he said, adding even new-comers are sure to find a welcoming environment. "The passion I have for this convention and this festival is definitely a passion I have for people as a whole."
Add to that a penchant for horror films acquired at the tender age of five, thanks to a peek at the movie House through the back window of his parents' car at the drive-in — and it's safe to say Shock Stock is a labour of love for both Windatt and crew.
This year's festivities are set to include a wealth of eerie activities, including industry sessions and seminars, karaoke, and the event's first body painting competition.
There's also Shock Stock's annual film festival, which continues to draw submissions from all over the world. In addition, the majority of feature films accepted for 2018 are coming with at least one member of the cast or crew to present the film, giving like-minded filmmakers and fans the opportunity to meet and mingle.
For those finding themselves a little weary about delving into the world of machetes and mayhem, Windatt says you may just find yourself discovering a whole new world of wonder.
"It doesn't matter if you dream about flying through the clouds on a unicorn, or pumpkin-headed monster men living in a swamp, imagination is what brings people together," he said. "Even though horror is dark, in most cases it's still kind of whimsical. It's something that brings your imagination to life."
Shock Stock hits the London Ramada (817 Exeter Rd.), April 27-29.
For more information, an updated list of guests and events, or to purchase tickets, visit www.shock-stock.com.