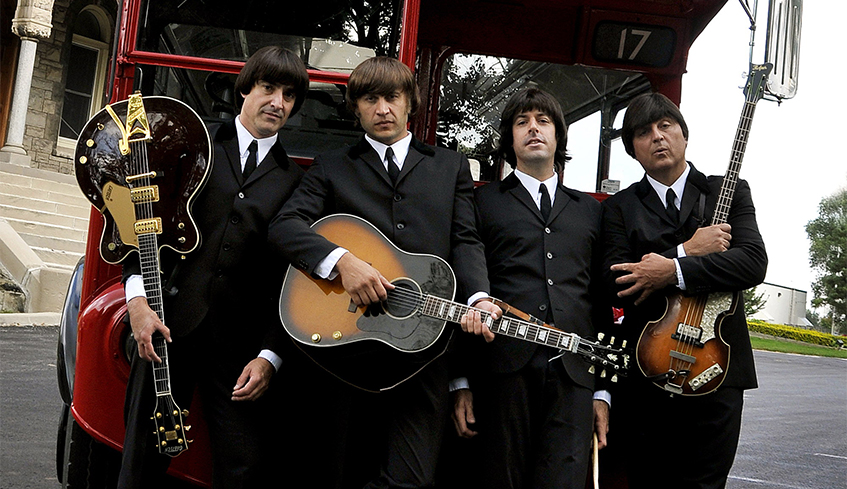 By Whitney South, Best of London. 10.01.18
In the immortal words of the Fab Four . . . don't make it bad, take a sad song and make it better.
And that's exactly what organizers at The London Beatles Festival plan to do.
For the past two years, the festival has become a mainstay in the Forest City, garnering an international reputation as a destination event.
Now, with Dundas Street undergoing major construction for the much-anticipated opening of Dundas Place, the festivities have moved indoors Oct. 19 and 20 for Two Groovy Nights, including performances by festival favourites Ringer Star and Canada's top Beatles tribute band, The Caverners.
According to Jane McCormick, chair of the London Beatles Festival, the option to skip the event this year all together just wasn't in the cards.
"We were just inundated by messages from people who wanted it to happen, so we felt we just had to do something. So basically, we're back by popular demand."
The original three-day event first took over London's downtown core just two years ago, in the fall of 2016, and even received a shout out from the prestigious Australian-based print magazine Traveller, who recently named the homegrown event in its list of the World's Top Ten Music Festivals.
While the construction originally prompted organizers to throw their efforts into planning an epic 2019 event, past attendees, volunteers, and performers expressed how much they'd miss the chance to come together to celebrate the music of The Beatles.
It's a sentiment McCormick herself can't help but understand — as an avid fan herself, who still remembers singing along to I Want to Hold Your Hand back when she was just two-years-old.
"They really evolved with the times, and they have a large appeal," she explained. "From stealing the American pop music scene to developing and expressing a real social consciousness in their music — for their time they were always on topic, and always trailblazers in a lot of ways."
In addition to bringing back sell-out performers from previous events, this year's festivities have added a special Fab Four-um discussion panel with Beatles experts, and a first-time-ever Behind the Lens with John Rowlands event, with the celebrity photographer who took legendary photographs of everyone from The Beatles and John Lennon and Yoko Ono, to Elvis, Led Zeppelin, David Bowie, and many more.
Visitors will also get a special behind-the-scenes look at what the festival has planned for next year, which organizers promise will be bigger and better than ever. Meanwhile, October's Two Groovy Nights is more than enough to give Beatles fans their fix.
"The elements we've included this time around, we believe, will really reach out to everyone," said McCormick. "It may not be 10 stages and a closed street, but it's going to be a lot of fun."
Two Groovy Nights takes over the main stage at The Palace Theatre (710 Dundas St.) October 19 to 20.
For more information, including a full schedule of events, or to purchase tickets, visit www.thepalacetheatre.ca.