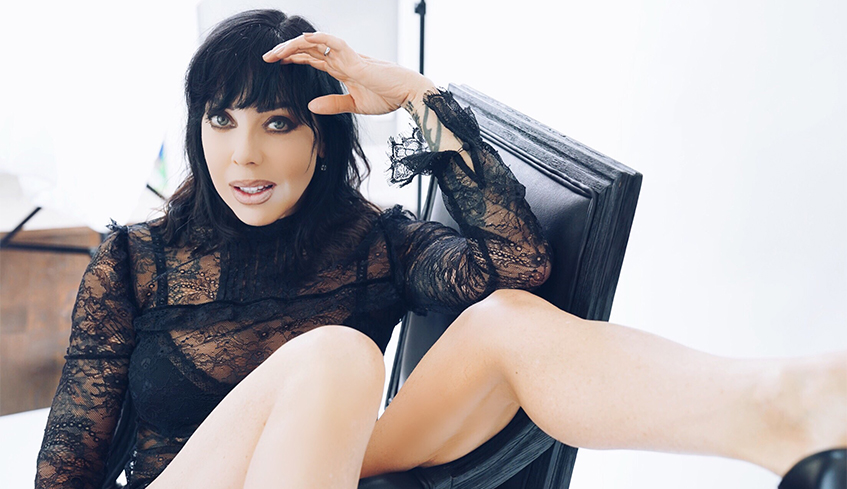 By Whitney South, Best of London. 10.10.18
Known as an outspoken icon in the Canadian music scene, not to mention a memoir writer, motivational speaker, and cancer survivor — to say Bif Naked has seen it all is an understatement.
And while many things in her life have certainly changed, what has remained is a deep and true love of music — as well as the desire to lift people up and bring them together.
"I think the songs I wrote before have a lasting impact in a way because the lyrics are kind of timeless — they're about love or heartache or feeling inadequate," she explained. "They're also about loss or yearning, and those things are universal and carry through generation after generation. At least, that's my hope."
Now, with a new album in the works, the singer/songwriter is hitting the road once again with a stop at Rum Runners on Wednesday, Oct. 24.
No stranger to the Forest City, Bif still remembers her first gig at Call the Office, back in 1990. In fact, it was one of the first shows she wrote about in her book I, Bificus.
"I've been playing shows for Tony Lima for almost 30 years, but that night I was sick to death," she recalled. "I remember throwing up on the stage in front of everyone, but we kept playing. That was pretty punk rock and I was extremely proud. I have so many London stories."
Looking ahead to the Rum Runners show, Bif promises a healthy mix of old favourites and archival finds, as well as some new music, including her latest single, Hot Box Girls, which was just released this spring.
The track in an ode to a burlesque troupe in Vancouver — a group of girls the musician got to work with a number of times over the years and described as incredibly inspiring.
"They really have so much fun, funny and empowered by their own art form, and really support each other," she said. "The song was basically a nod to their glamour and their fun and kind of sisterhood. When we were young we didn't have those role models or that body positivity at all."
A self-described people person, the musician has continued to captivate audiences at home and around the world — never backing down, no matter what the powers that be had to say.
"When we first started out, everyone was always so mad about everything . . . and sometimes I'd get in trouble for being super-positive. I was the same kind of naïve, joyful optimist I am today," Bif said with a laugh. "People would tell me to tone it down and not talk between songs — they wanted me to be tough — but I figured I saved my rage for stage . . . but at the same time, it's about wanting people to like you and you wanting to like people. Now, I have so much fun doing it, I don't know if I'll ever stop."
Bif Naked hits Rum Runners Wednesday, Oct 24 with support from Hiroshima Hearts and In My Coma.
For more information, or for tickets, visit londonmusichall.com.