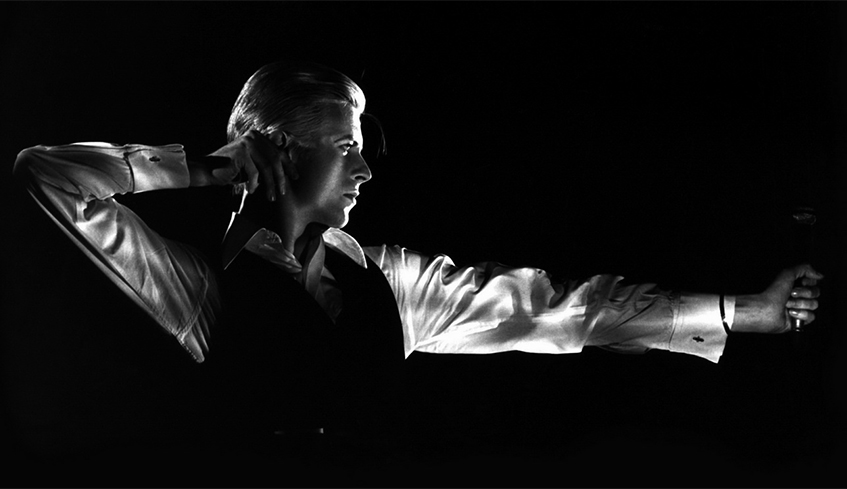 By Whitney South, Best of London. 10.03.18
If a picture is truly worth a thousand words, there'd be no one better to pen the history of Rock 'n' Roll than John Rowlands.
For over 55 years, the revered music photographer has been capturing shots of some of music's iconic moments, and most famous faces.
And man, does he have some stories to tell.
Now, he'll be sharing some of the best during Rock & Roll Memories at The Palace Theatre on Saturday, Oct. 13.
"The first time, I went on a tour of 15 cities, and sold out every single one," he said. "People seem to like to relive the memories of music when they were young . . . it's always so much fun."
From six tours with The Rolling Stones, to capturing intimate moments with John Lennon and Yoko Ono, to front-row access for Johnny Cash's proposal to June Carter right here in London, Rowlands has been leaving his mark on popular culture for decades.
It's a long way from the day he first borrowed his father's camera to take pictures of Lassie at the Western Fair.
His big break came on Sept. 26, 1960, when American chart-topper Brenda Lee performed in Ottawa.
"It was so fantastic just to go to the show, it was a dollar and a half," he recalled with a smile. "I took 12 whole pictures, which was unheard of in those days. You'd take two shots of your grandparents when they came to the barbecue — 12 shots would take a year to get through."
On the way out, Rowlands ventured down the hall to the dressing room and knocked.
"Brenda's mom opened the door, and I told her I just wanted to thank Brenda for a great show.
She told me to come on in and tell her myself. That one night changed my life."
Lee recommended Rowlands reach out to a friend of hers, for a possible gig taking photos of a guest on the local Coca Cola Campus Club radio show. The idea was, if he showed up, snapped some pics and gave the film to the manager, he'd make $50 — which was big money for a 13-year-old at the time.
From there, jobs for 16 and RPM Magazine soon followed, as well as stints capturing gold record presentations for major record labels.
While getting the chance to work with top names from Elvis to Alice Cooper, The Beatles to Bob Dylan, has always been an adventure, some of the most standout moments for Rowlands can be traced back to his time spent with iconic rocker David Bowie.
"He really was such a family guy . . . one thing his wife Iman told me was the first time they met, they were dancing, and he was already figuring out their kids' names," Rowlands said with a laugh. "He was the most creative person I've ever gotten to work with."
Bowie is also the subject of the artist's favourite photo to date, The Archer, which was shot at Maple Leaf Gardens in Toronto.
These days, Rowlands continues to photograph both celebrities and rising stars, as well as speak at conferences, festivals and fundraisers across North America.
Even after all these years, capturing that perfect moment is a pursuit he'll never give up, no matter what.
"In 1954, when I was a kid there was a book out called The Little Engine That Could. As silly as that may be, that's all you need," he said. "It's not an education at the Sorbonne, it's not shooting for National Geographic in the most remote places, it's I think I can do it. That's what got me where I am today. It's just that easy."
Rock & Roll Memories, an evening with legendary music biz photographer John Rowlands takes place at The Palace Theatre (710 Dundas St.) on Saturday, Oct. 13.
For more information, or for tickets, visit www.palacetheatre.ca.