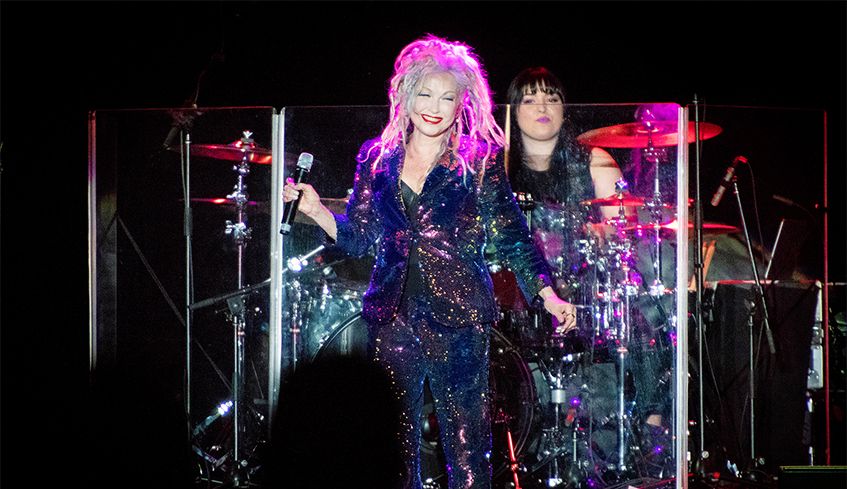 By Whitney South, Best of London. 07.16.18
Fifteen years after Jones Entertainment Group vowed to create an event like nothing London had ever seen before, Rock the Park brought the party once again — welcoming about 35,000 music fans to the downtown core July 11-14.
The four-day fest was kicked off by hometown hero Bobnoxious, alongside Australia's The Lazys, Cleveland rapper Machine Gun Kelly, American rockers Chevelle, and Shinedown.
Despite being surrounded by an intimidating frenzy of lasers, fog and fire, Shinedown frontman Brett Smith had an important message for the crowd — why can't we all just get along?
"If you've never been a Shinedown show before, don't be shy, raise your hand," he said before reaching down into the photo pit to greet the stunned crew below. "Now turn to your left and turn to your right. Shake those peoples' hands, you're going to be lifelong friends after tonight."
Offering up a selection of tracks spanning the band's 18-year career, including Sound of Madness, Devil, and a brilliant cover of Lynyrd Skynyrd's Simple Man.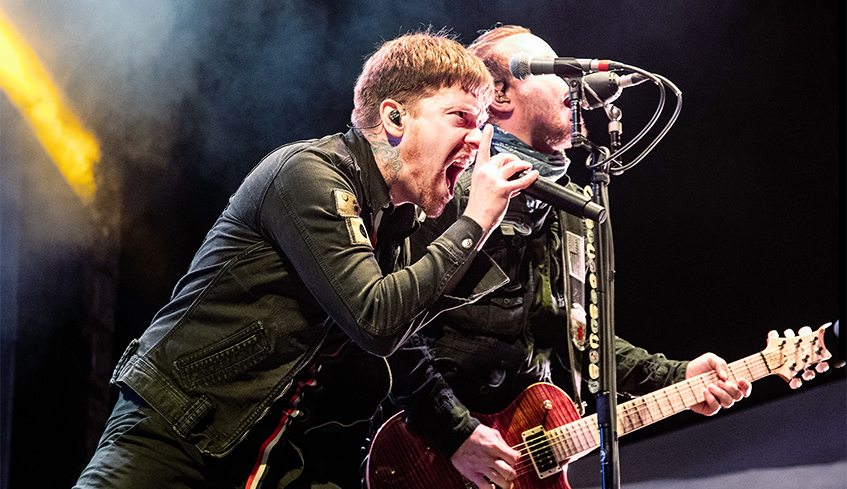 On day-two, Londoners were treated to a little something new, as Rock the Park launched their first-ever Mix-Tape Rewind, featuring some of the very best of the 1980's, including A Flock of Seagulls, Richard Page of Mr. Mister, Canadians Platinum Blonde and Kim Mitchell, synth-icon Howard Jones, rocker Bret Michaels, and the dazzling Cyndi Lauper.
While Michaels pumped up the crowd with a selection of tracks from both his former band Poison, like Talk Dirty to Me, and Every Rose Has Its Thorn, as well as a cover of Sweet Home Alabama, it was Lauper who wrapped up the evening in style.
Starting off the set decked out in a much-coveted sequined suit, the singer/songwriter treated fans to some of her biggest hits from She Bop, to Time After Time and Girls Just Wanna Have Fun, before sending it all home with an epic rendition of True Colors.
"Thanks London Ontario! You guys were great!" she Tweeted after the show. "@HowardJones love u! Loved @FlockofSeaguls! @BretMichaels great to see u! Big thanks to @RockTheParkLDN had a real eighties flash back moment."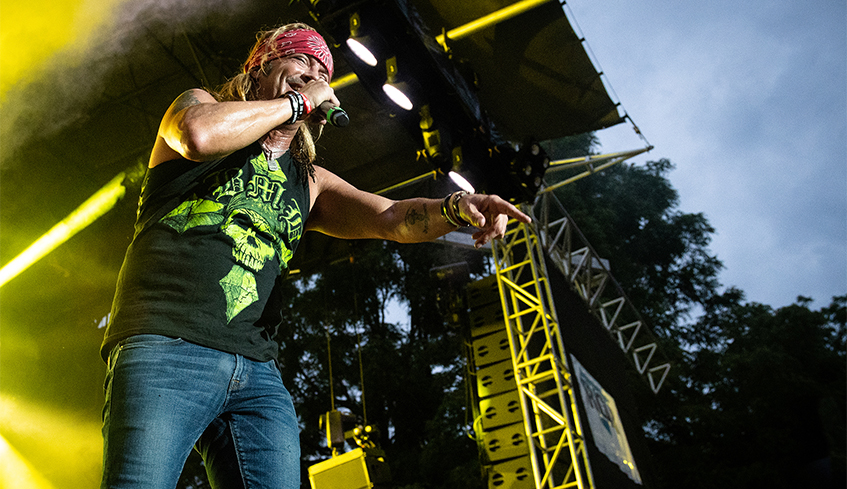 Next up, Rock the Park once again hosted a sold-out crowd, this time for Bring Back the '90s night, which packed Harris Park with over 12,000 fans, and no shortage of one-strapped overalls.
While Sisqó took the show to the "next level" right from the go, era heavyweights Montell Jordan, Coolio, and Naughty by Nature got the crowd riled up quick.
It had been 15 years since Coolio last graced a Canadian stage, he told the crowd, and by the amount of hugs the rapper gave out at the end of his set, chances are he won't be staying away so long this time.
The highlights of the night came in the form of two of the '90s most iconic groups, En Vogue, and headliners Boyz II Men.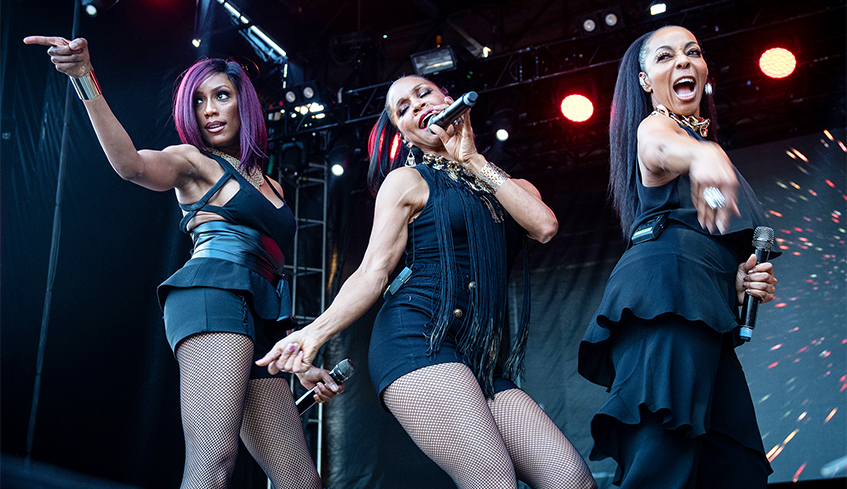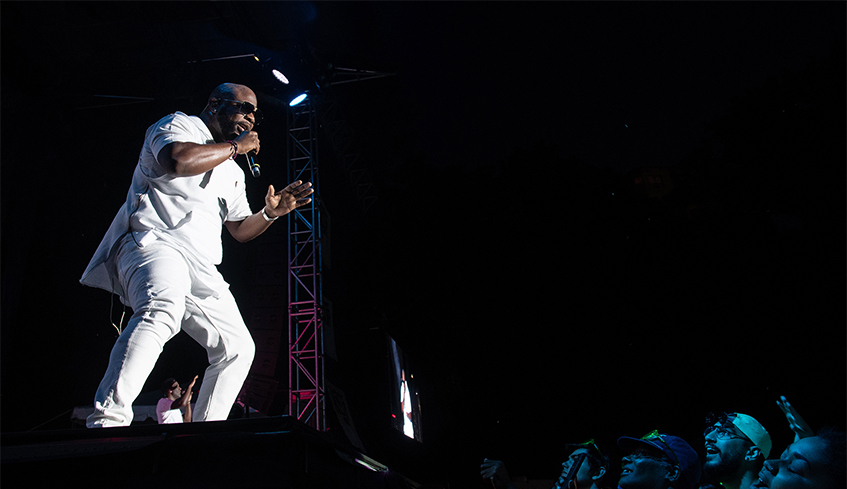 Terry Ellis, Cindy Herron-Braggs and Rhona Bennett were quick to bust out their trademark moves and voices, bringing the crowd along on a set that included mega-hits Free Your Mind, Don't Let Go, and Whatta Man, alongside their latest single Rocket, straight from the group's first release in 14 years, Electric Café.
"We've always felt it's important to really believe in what we're singing about because people are listening to us and that in itself is a blessing," founding member Ellis told Tourism London back in June. "We've always felt if we have the opportunity, we better have something of substance. We're trying to touch and inspire and uplift and encourage everyone who listens to our music."
Finishing up the day, Boyz II Men brought their sultry sounds to Harris Park, sending fans into a frenzy with tracks like One Sweet Day, I'll Make Love to You, and On Bended Knee.
Known as a massive force in the music industry's elite with regard to time spent at No. 1 in Billboard history with 50 cumulative weeks, ranking fourth behind Elvis Presley, The Beatles, and Myriah Carey, Boyz II Men easily garnered recognition as Billboard magazine's biggest boy band during the period of 1987 to 2012.
On Friday night, those lucky enough to be a part of the capacity crowd couldn't get enough of the trio from Philly, known for emotional ballads and a cappella harmonies — and with red roses in hand, Nathan Morris, Wanya Morris and Shawn Stockman certainly didn't disappoint.
Wrapping things up with a bang, day four saw some of rock's biggest names hit the main stage including London's own Texas King, alongside Americans Pop Evil, B.C. boys Theory, Three Days Grace, and returning favourites Rise Against.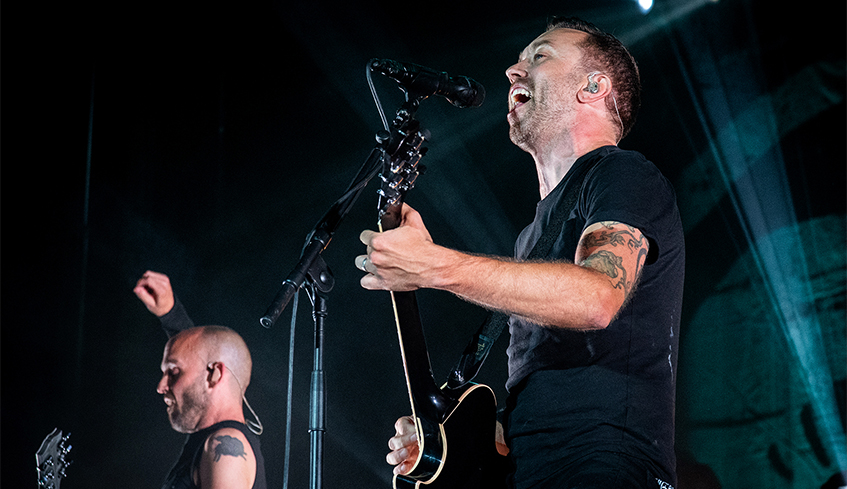 Last seen at Rock the Park in 2015, the band's current incarnation of vocalist/rhythm guitarist Tim McIlrath, lead guitarist Zach Blair, bassist Joe Principe and drummer Brandon Barnes, took no time in blowing fans away from the very first chord. Throughout the 18-track set, the hits just kept on coming, covering the bulk of their 17-year career including tracks Help Is on the Way, The Violence, and Prayer of the Refugee.
There couldn't have been a better way to send Rock the Park off for another year.
With plans for next year's offering already in the works — we can't wait to see what Jones Entertainment group comes up with next.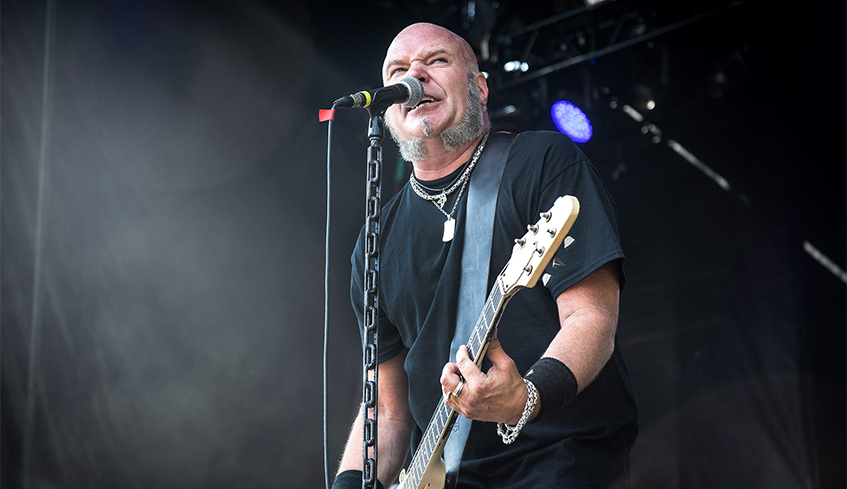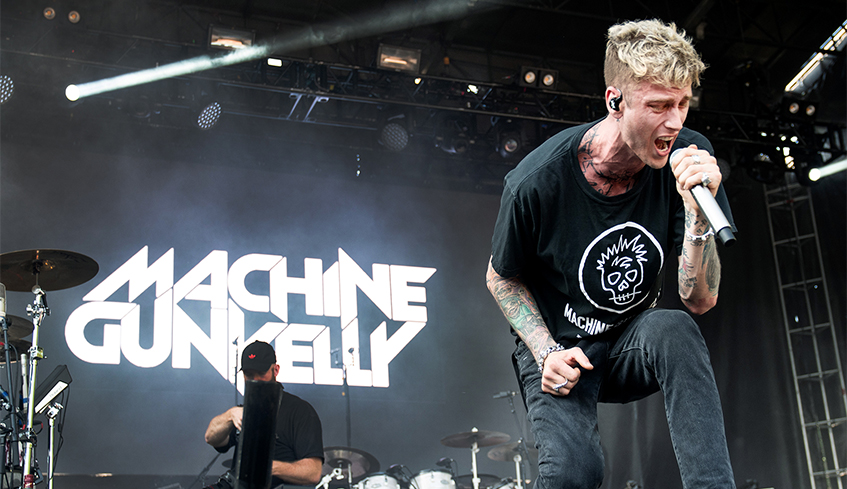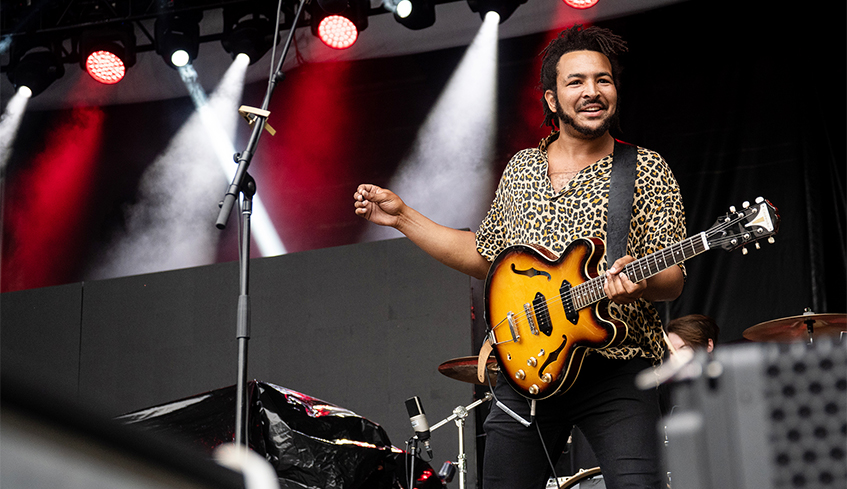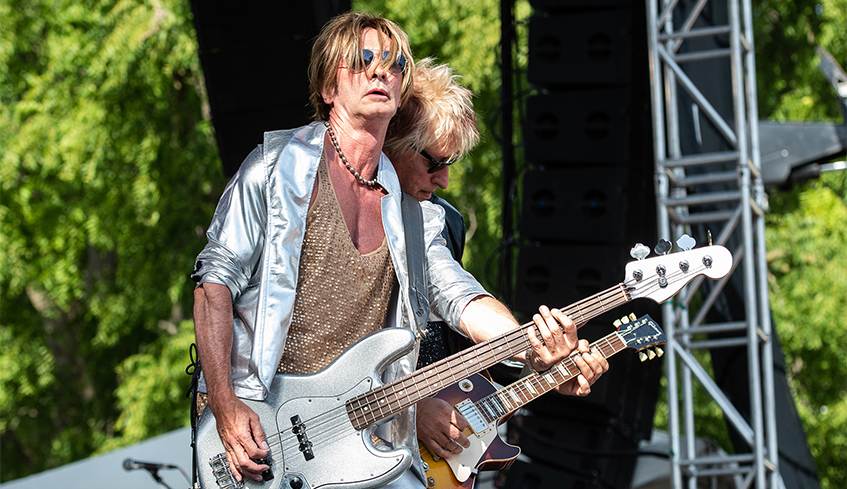 Photos by Whitney South