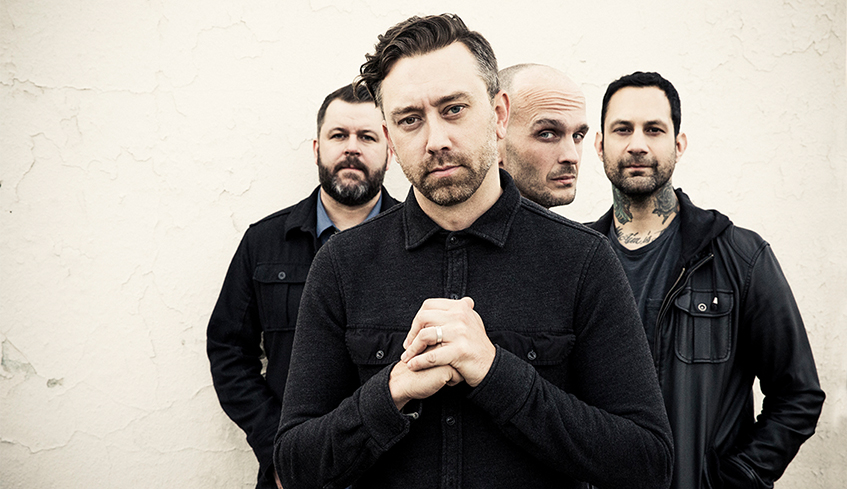 By Whitney South, Best of London. 04.20.18
Heading into their 15th year treating Forest City fans to some of the biggest names in music, 2018 is all about bringing the rock back to Rock the Park.
While the festival is set to kick off Thursday, July 11, with Shinedown, Chevelle and Machine Gun Kelly, organizers have added a second rock night to close out the event featuring Canadians Three Days Grace and Theory (formerly Theory of a Deadman), with returning headliners Rise Against.
According to Myriah Kay, marketing director for Jones Entertainment Group, when the opportunity came up to bring back one of the festival's most beloved performers, it was clearly a no-brainer.
"Rise Against is one of my favourite bands of all time, and I know a lot of people in London feel the same way," she said. "We've had a lot of great feedback . . . we can't wait to have them here, playing later and longer than before."
The band's last appearance in Harris Park was in 2015, co-headlining with Billy Talent.
Fans were so excited, in fact, the festival's barriers weren't able to contain them.
"We had to stop mid-show . . . since safety is our No. 1 priority," Kay explained, adding Rise Against lead-singer Tim McIlrath was instrumental in helping everyone handle the situation in the best possible way. "He called a guy out of the crowd and sang an acoustic version of Swing Life Away together. It's amazing to see musicians care so much about everyone around them, we're so happy to be having them back — with a stronger barricade this time."
As a special incentive for those wanting to enjoy both rock nights, Rock the Park is offering a special two-day pass for $96 — in honour of city staple FM96.
But for those who may have already snapped up tickets, fear not.
"Anyone who has already picked up a single day ticket can pay the difference to get that pass," Kay explained. "It's really a great deal, and a great opportunity to enjoy all the rock this year."
Riding on the heels of last year's I Love the '90s Tour, Virgin Radio is presenting Bring Back the '90s on the Friday night, featuring a number of blasts from the past, including Coolio, Montell Jordan, and headliners Boyz II Men.
While the 2017 edition sold out in just 10 days, this year's offering still has a few tickets left, but they're going quickly.
And while each act brings something special to the table, Kay has a very clear favourite.
"I'm really excited for Sisqó , and to hear the Thong Song," she said with a laugh. "That was my childhood."
Continuing the nostalgia, Thursday's line up brings the '80s to Harris Park, with performances by Platinum Blonde, Bret Michaels and Cyndi Lauper.
This summer's edition will be Kay's fifth Rock the Park, and even in that short time, she's seen the festival continue to evolve.
"We've grown so much in the past four years alone," she said. "We have over 25,000 people following us on social media, and continue to see people, year after year, coming into the city from all over including the U.S."
Last year, Rock the Park drew upwards of 40,000 to London's downtown core, which benefits everything from bars and restaurants to hotels and shopping malls.
There's also the charity aspect.
What began as crusade for the Bethany's Hope Foundation has found a new calling over the past couple years, contributing to Make-A-Wish Southwestern Ontario, Big Brothers Big Sisters of London and Area, the Western University football program, and the Brandon Prust Foundation.
It's that combination of community spirit and high-level entertainment Kay believes keeps London music fans coming back year after year.
For her, it's also about getting to see people having the time of their lives.
"Even if it's an artist I love, I can't help watching the people because it's so insane and people get so excited," she said. "When I stand on the stage and look out at the crowd, it's an amazing feeling."
Rock the Park takes over London's Harris Park July 11 to 14.
For more information, complete daily line-ups, or to purchase tickets, visit www.rockthepark.ca.