Whitney South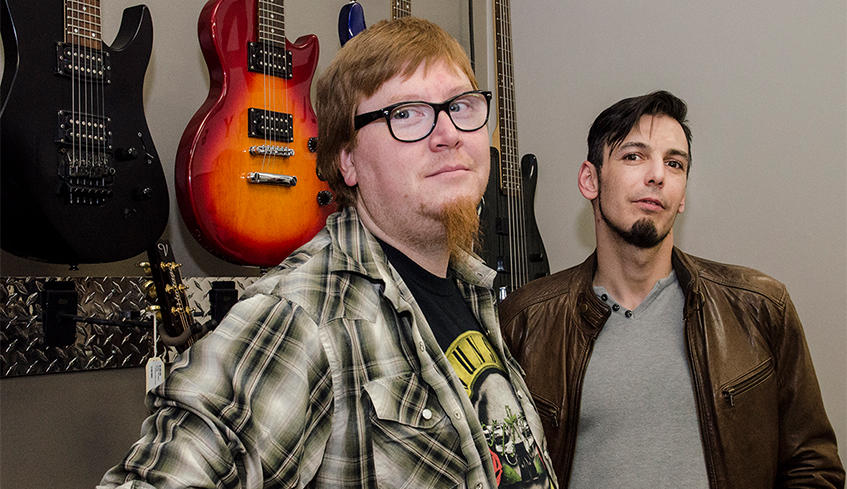 By Whitney South, Best of London. 03.05.18
London, are you ready to rock?
Kicking off its first year with a bang, Rock 'n' Con is set to take over the London Music Hall June 9 and 10, with some pretty big names in tow.
Announced Monday, rock legends Dee Snider and Peter Criss will make their way to the Forest City this summer, appearing as part of an event billed as the ultimate experience for fans and collectors alike.
Organized by Andrew Kitt and Jacob Windatt, the team behind both London Comic Con and Shock Stock, Rock 'n' Con is said to be the first of its kind — part record collectors' show and part music convention, combined with live music and the chance to meet legends face-to-face.
"It's going to be like you've walked into the coolest music store you've ever been to . . . everything from merch to records and instruments," said Windatt. "We're going to have major and independent labels there showcasing their new and upcoming bands. Not only are we celebrating some of the greatest rock stars in history, but we're also celebrating and nourishing the next generation."
The idea came about after Kitt and Windatt were searching for a way to spotlight something new and found a collaborator in London Music Hall's Mike Manuel.
"Conversations happen. What else could be tapped? What else are people in this city passionate about?" said Windatt, adding everyone has a favourite band, and everyone loves music of some kind. "It's something that's even more accessible than comic culture. There's a great intellectual side to music, where people can discuss as well as celebrate it and its influence on all of us."
As far as the headliners go, Snider, famous for fronting the band Twisted Sister, will be in attendance for both days to meet with fans, as well as hit the stage along with other popular musicians during the Rock 'n' Con after party on Saturday night at Rum Runners.
"He was someone in the '80s who fought for musicians everywhere against the censorship going on in the States," said Windatt. "He and Frank Zappa fought for the right to express themselves and it's because of him music is what it is today."
As if that weren't enough, fans will also have the once-in-a-lifetime opportunity to meet legendary drummer and co-founder of KISS, the one and only Catman himself, Peter Criss.
"He hasn't been in Canada in 25 years, and he's such a big icon to so many people. He's the guy people want to see," Kitt explained. "How many people wear that KISS makeup? It's a fandom people really want to immerse themselves in."
But more than just a chance to rub elbows with an icon, Rock 'n' Con is about celebrating the culture, and everything that goes with it, from the musicians to the music, the album artists and the documentary filmmakers.
Visitors can expect to spend the day shopping for collectibles and band merchandise, while mingling with like-minded music fans and attending engaging panel discussions with industry insiders who will be discussing new and classic music, as well as instrument demonstrations and technique lessons.
Tickets are on sale now, and with only 300 available for the after party, organizers are expecting them to sell out fast.
"With rock 'n' roll culture there's no other real way to share your experience with others, even at a concert. It's so loud and the focus is all on the moment," said Kitt. "We wanted to create something no one has seen before. We wanted an experience that was outside of the box, that people could really sink their teeth into."
Rock 'n' Con takes over London Music Hall (185 Queens Ave.) June 9 & 10.
For more information, or to purchase tickets, visit www.rockncon.com or visit London Music Hall box office during operating hours.
Day passes start at $25, and VIP concert packages are limited quantity and only available online.