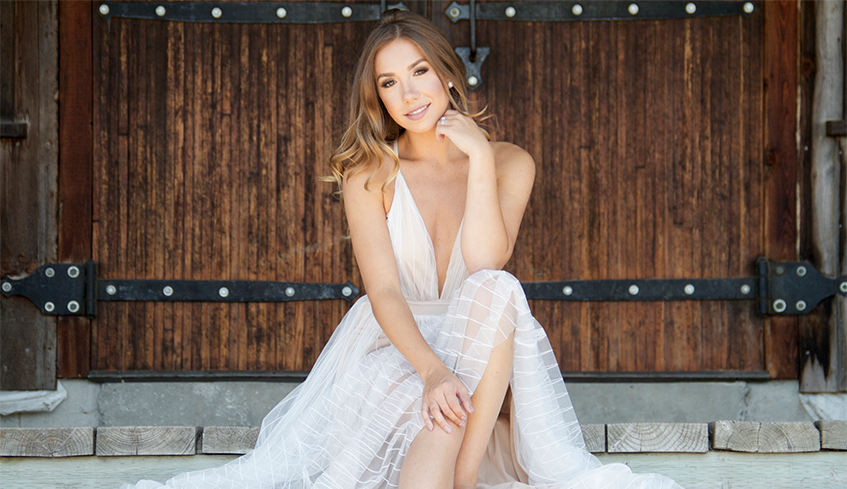 By Whitney South, Best of London. 12.13.18
As the old carol goes, there's no place like home for the holidays — especially if that means an evening packed with Christmas cheer.
Just ask two of the Forest City's favourite daughters, Marie Bottrell and Genevieve Fisher, who are set to take centre stage for I'll Be Home for Christmas: An Evening of Country Classics on Saturday, Dec. 15 at Aeolian Hall.
The dynamic duo first met during CMAOntario's 2017 visit to London, where they were asked to perform a Merle Haggard song.
For Fisher, it was a magic moment.
"I was going to be a part of the Legends Show, so I was going to get to do a few songs," she said with a smile. "They wanted us to do a duet since Marie is originally from London as well. We did, hit it off, and have just stayed in touch ever since."
After Bottrell was booked at The Aeolian, it seemed the country queen knew exactly who should join her on stage.
"She thought it would kind of be cool to bring me in to do the show with her, and I said yes 100 percent right away," said Fisher. "Marie is just amazing and it's going to be a great show — it's going to be fun."
As a youngster, Bottrell first joined her two older siblings paying their musical dues in their London, Ontario-based Whitestone County Band. At age 17, she began recording for The Mercey Brothers' MBS label, releasing her first album in 1978, which yielded the debut hit single, Just Reach Out and Touch Me before going on to chart more than 20 singles, including her signature song The Star, one of five Top 10 hits.
Over the years, Bottrell continued to shine, racking up a number of accolades and awards, including four JUNO Award nominations, as well as taking home the CCMA Female Vocalist of the Year award 1983.
Throughout her career, Marie has performed with Nashville stars from Marty Robbins to Tammy Wynette, Tom T. Hall to Minnie Pearl.
It's the kind of career Fisher has no doubt dreamt of, and many would say she's well on her way, having earned 6 Top 50 national country hits, including Take It On Home, and You Me We, which have climbed into Canada's Top 20 and Top 30 respectively. In addition, she's already earned four CMAOntario Female Artist of the Year nominations and has continued to perform at some of the biggest music festivals in Canada, including Boots & Heart, and Lucknow Music in the Fields, opening for stars like Hunter Hayes, Lee Brice, Dean Brody and Great Big Sea.
Fisher's latest single, Nothin' With You, has jumped 10 spots in the past week, and is clearly on the rise.
"I think people are liking the song," she said of the track, which was written in May, recorded in July and released in October. "I'm really happy with how it's going. When you have a hand in writing a song, it's just more personal. It's like your little song baby."
After the holidays, Fisher will head back to Nashville, with plans for a new EP in the works.
As for this weekend's performance the singer/songwriter maintains she's ready to get her Christmas on.
"It's a hometown show for both of us, and I can't wait," she said. "It's really going to get everyone into the spirit, and it's going to just be a really fun night."
I'll Be Home for Christmas: An Evening of Country Classics on Saturday, takes place at Aeolian Hall on Saturday, Dec. 15. Tickets are $35 in advance and $40 at the door. For more information, visit www.aeolianhall.ca.