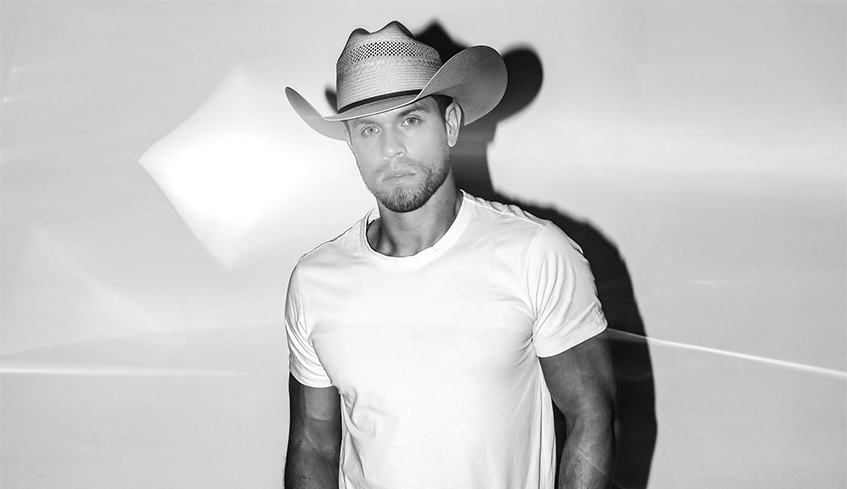 By Whitney South, Best of London. 04.18.19
Even with a slew of No. 1 hits already under his belt and still pinching himself since his induction into the Grand Ole Opry family, Dustin Lynch isn't taking anything for granted.
After all, not everyone can say they made Reba McEntire cry.
"In all fairness, she made me cry first," the musician said with a laugh, adding the accolade still seems a little unreal. "It's unbelievable, that's the word for it. If you had asked me when I was 10 years old what would be the coolest thing to happen in my life, I would say being a member of the Grand Ole Opry — and here it is."
Next week, the singer/songwriter will set off on his first cross-Canada trek, in support of Thomas Rhett's Life Changes Tour 2019 with a stop at Budweiser Gardens Saturday, April 27.
That said, Lynch is no stranger to the Great White North (or the Forest City for that matter), having visited occasionally over the years, including a headlining gig at London's Trackside Music Festival in 2018.
And Canadian fans? Well, they're pretty great.
"It's a little more electric — for whatever reason — for us up there. I don't know why that is," he said. "There seems to be a lot more beer consumed in the crowds up there and I always say the more beer the crowd drinks the better we sound."
For those who were lucky enough to be in attendance at Trackside, Lynch maintained this time around will be a completely different show, with a brand-new set and a ton of new music — in part due to his newly released three-song EP, Ridin' Roads, which dropped in early March.
To the folks who haven't had the chance to see him: "It's a dance party, so wear your dancing boots, wear your party pants and get ready, it's going to be a fun one."
The tour is sure to be a high-point in what has already been an epic year for the Tennessee native, who quickly found himself at the top of the charts once again with Good Girl, a song he co-wrote with Justin Ebach and Andy Albert, making it the musician's first No. 1 as a songwriter — which may come as a surprise to fans, considering he's been writing professionally for the better part of 10 years.
And while Lynch is grateful for every hit, this one felt a little different.
"Starting my year like that was just amazing, then to have the songwriting creds on it too, it's just a story of persistence and hard work and a lesson about self," he said. "I take pride in songwriting and in what I have to say, I guess just from doing it for a while. Honestly, it's inspiring going forward. Once you get your first one you go — OK, I can do this."
Fact is, Ridin' Roads has played a big role in blue-printing what the musician has in mind going forward.
"In some ways, I honestly feel like I'm just kind of getting started with country music, even though we've been going at it for a little bit I still feel like I'm brand-new to the world and the scene," he explained. "The next record isn't quite done yet, but we're working away and I'm still writing a lot . . . there's a certain character and bullseye we're shooting for as far as what I want to say in each song in this next chapter of music. I think Ridin' Roads is a great little taste of what's to come."
American country star Dustin Lynch hits Budweiser Gardens in support of Thomas Rhett's Life Changes Tour 2019 on Saturday, April 27.
For more information, or for tickets, visit www.budweisergardens.com.