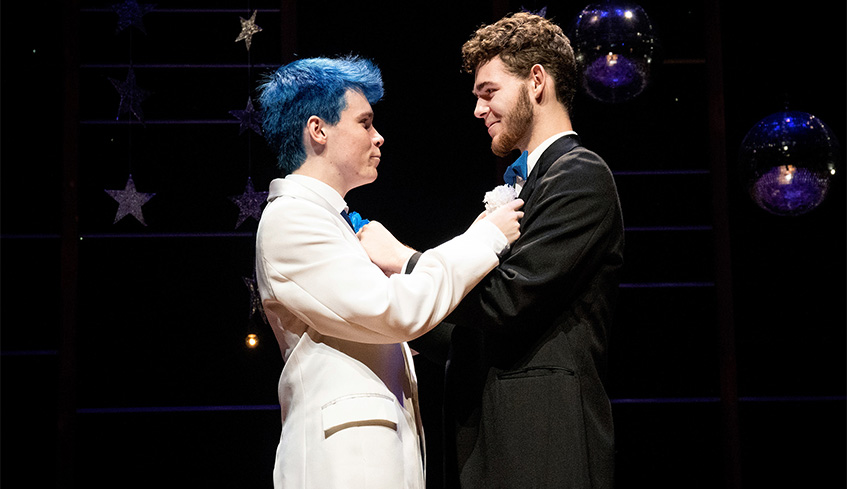 By Whitney South, Best of London. 09.19.18
Kicking off this week, The Grand Theatre High School Project will celebrate a first for the renowned mentorship program, as Prom Queen: The Musical hits the Spriet Stage from Sept. 18-29.
Directed by Dennis Garnhum, this award-winning production tells the true story of Marc Hall, the Ontario teenager who took his school board to court when it refused to let him bring his boyfriend to prom.
The year was 2002, back when Hall was a 17-year-old blue-haired high school student living in Oshawa. After being denied permission to bring his same-sex date to prom, Hall took the Durham Catholic School Board to court, garnering international headlines and setting a historical precedent for the LGBTQ+ community.
"Prom Queen celebrates the power of young people standing proudly for everything they know themselves to be," said Garnhum. "With this High School Project, we connect closely to an important part of Ontario's history as we celebrate the power of young confident minds and of a community coming together to inspire change."
From renowned producer Mary Young Leckie, whose recent work includes the award-winning film Maudie starring Sally Hawkings and Ethan Hawke, and with book by Kent Staines and original music and lyrics by rising stars and song-writing duo Colleen Dauncey and Akiva Romr-Segal, Prom Queen has been hailed as an irresistible new musical for the next generation and beyond.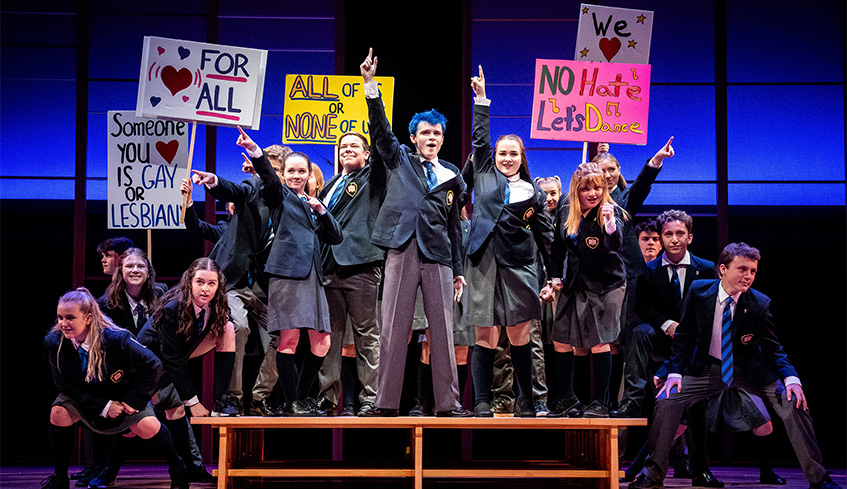 The Grand's High School Project production, featuring 50 students onstage and another 30 behind the scenes, represents the first time this musical will be brought to the stage by high school students, giving an authentic voice to a remarkable story.
"Prom Queen's journey from the first glimmer of an idea for a musical to the High School Project's production at the incredible Grand Theatre feels like a bit of a magic carpet ride," said Leckie. "From its earliest beginnings in the front hall of my home with Colleen and Akiva performing The Louder We Get and Mother Mary for a mesmerized Kent Staines and I, this play has had some very special fairy dust lifting us up. The creative team and Marc Hall are over the moon excited to see what the kids of London, Ontario have in store for us. The future is brilliant for Prom Queen."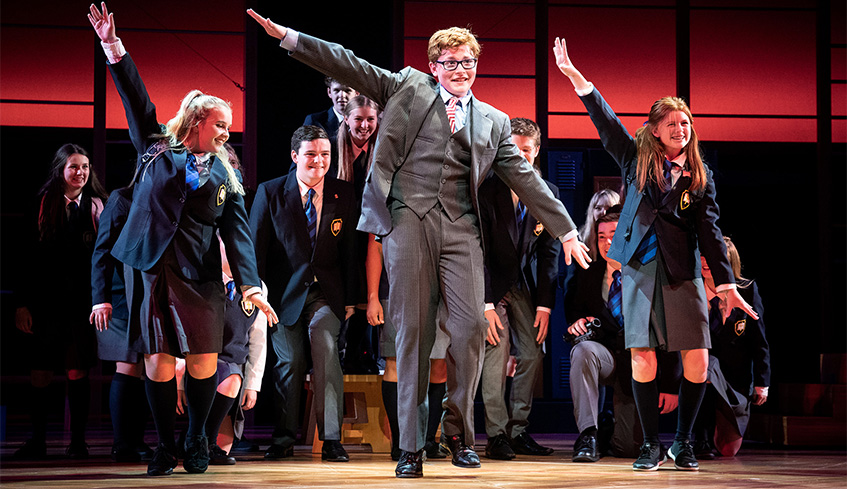 The production was originally developed through Sheridan College's Canadian Music Theatre Project (Come From Away), and had its world premiere at Montreal's Segal Centre for the Performing Arts in 2016. It was also presented at New York's National Alliance of Musical Theatre's New Musical Festival in 2017, and most recently took the stage in a public workshop at The Other Place in London, England's West End with an audience that included Andrew Lloyd Webber.
"I am just absolutely thrilled that Prom Queen is being produced by the Grand Theatre and the High School Project," said Hall, adding he continually received a flurry of messages from students during the last couple weeks of rehearsals. "They are so keen, excited and motivated — and many have said the story and the themes in Prom Queen are really resonating with them. It makes me emotional just thinking about — this is what Prom Queen is all about for me. To tell the story in such a beautiful way is incredible and I can't think of a better group to put on the musical than those who were around the same age as I was when the prom ordeal happened. I know they are going to be absolutely incredible. My family and I cannot wait for opening night."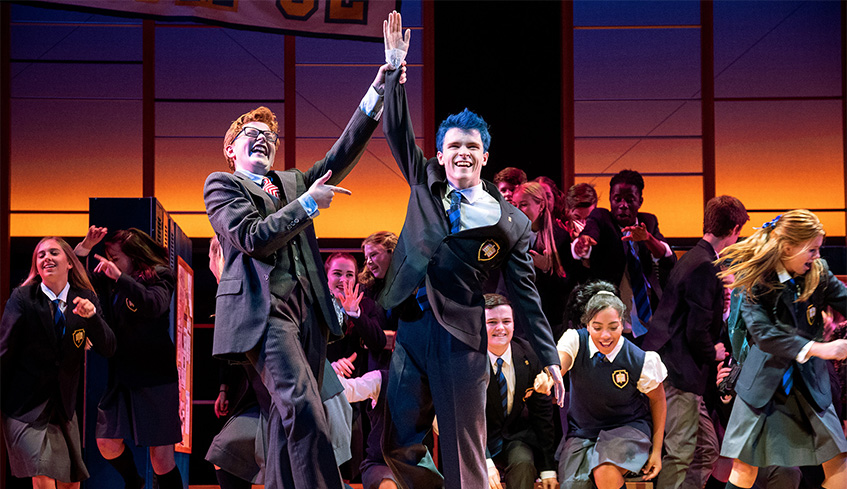 Prom Queen: The Musical runs Sept. 18-29 on the Spriet Stage of The Grand Theatre.
For more information, or to purchase tickets, visit www.grandtheatre.com.
Photos by Whitney South