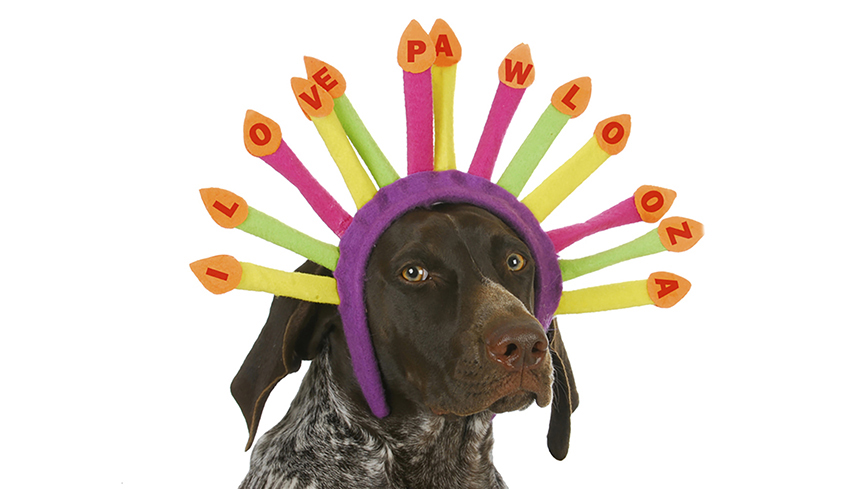 By Whitney South, Best of London. 07.30.19
Get your paws up London, it's time for some four-legged fun.
Once again taking over Plunkett Estate, Pawlooza is billed as the ultimate dog party — and has been entertaining furry friends and owners alike for over a decade.
In reality, what started as an adoption fair has grown into one of the Forest City's biggest events, welcoming upwards of 25,000 people and 6,000 dogs each year.
For Laurie Ristmae, festival coordinator and founder of Animal Rescue Foundation (ARF) Ontario, it's been an exciting journey.
"That first year we had hoped for around 300 people . . . and we had a couple thousand surprise us," she said with a laugh. "The next year we started ramping it up a bit, and it's just continued to grow. People love their dogs, you know, and it shows. Really, it's all about enjoying the day while giving back to causes close to all of our hearts."
As a 100 percent volunteer-driven festival, thousands of hours are put into the event by the organizing committee and about 300 volunteers, all working on behalf of two local non-profits — ARF Ontario (who works with First Nations and rural communities throughout Ontario to rescue, rehab and re-home stray dogs and cats) and LEADS Employment Services (who help people with disabilities throughout southwestern Ontario find employment and receive skills training).
It's that partnership that has really been the driving force behind Pawlooza, ever since LEADS approached Ristmae with the idea to team up 11 years ago.
"They were looking for a fun group to partner with to kind of do a little fundraiser, and what started off as us talking about maybe doing a Taco Tuesday became a festival," Ristmae explained. "Since then, the word has really spread and the money we're able to raise pays our bills for months and months. We're able to say yes to life-saving surgery, which means saving dogs who are literally dying in front of our eyes, and giving them a place to be loved."
In addition to a slew of vendors, including big names like Bosco and Roxy's, Ren's Pets, and Global Pet Foods, this year's line-up will include unique offerings from Piper's Pillows, Fur Paws Only, Puppy Prezzies, and more, while just some of the tasty treats on-hand will come thanks to Bifana Boys, Rosie's Streetery, and The Donut Diva.
Then there's the fun.
Some of the most popular areas include Pawlooza's Top Model competition, a Paws and Focus demo, off-leash fun zones, a petite dog zone for small dogs and a lure course where pups can chase an automated toy around in a circle, while the dog dock diving is always sure to draw a crowd.
In addition, this year's festivities will feature a number of "Pawlayers," serenading the crowd with live music, and an "Entrepawneurs" area where young artisans can show off some new and innovative creations.
And no, Ristmae maintains she'll never gets tired of coming up with those paw puns.
After all, that's just another part of the hoopla.
"As the guests roll in, you can hear the dogs barking in the cars, and that's actually funny. They're so amped up when they arrive, they know this is their happy place," she said, adding one of the best things about dogs is that they live in the moment. "All they want is your time, your attention, and to give you their affection, and I think that's so remarkable. Once you've experienced a dog in your life, there's just no comparison."
Pawlooza takes over the Plunkett Estate (9282 Elviage Dr. London) on Saturday, Aug. 17.
Admission is $10 per car, with all proceeds going to charity.
For more information, or for a complete list of events and vendors, visit www.pawlooza.com.