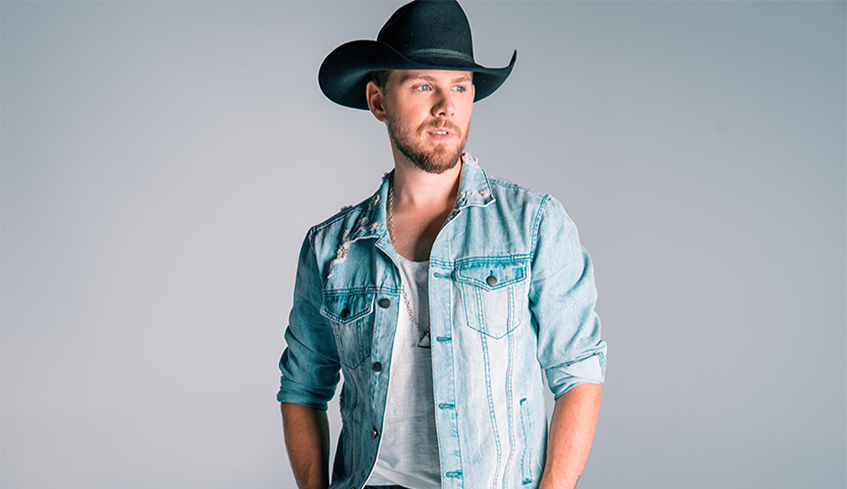 By Whitney South, Best of London. 06.04.19
Hey music lovers, something new is making its way to London this fall.
Parkjam Music Festival is slated to hit Harris Park in September, brought to you by the crew behind BlockParty, who say they're more than ready to take things to the next level.
The 7-day multi-genre, outdoor fest is set for Sept. 5-8 and 13-15, with a slew of performers scheduled to be announced over the next few weeks.
Today, Parkjam kicked things into gear with the release of their country line-up, including Forest City favourite and 2019 JUNO Award winner Brett Kissel, Meghan Patrick, Jojo Mason and Aaron Goodvin, which will hit the stage Friday, Sept. 6.
According to Festival Director Demetri Manuel, while BlockParty has been a much-loved staple of London's music calendar for the past decade, the timing was right to branch out with an even bigger live music experience for Forest City fans.
"It's been many years that we've wanted to branch out and expand the festival . . . and originally that was by producing Trackside Festival with partners, which was very successful, especially from a fan standpoint," he explained, adding with the country fest on hiatus, there was a need for more music in the city. "Since we have BlockParty in the park, it was a natural fit to expand it to even more dates with even more genres."
While BlockParty will remain the heart of the event and take up its usual two dates, rock, country and pop acts will fill out the rest of the fest.
"You can't cater to everyone out there, but we're going to do our best to cater to as many fans as we can," said Manuel. "Each year the nights will change, which will keep things fresh. It's all going to be about what people are listening to from year to year."
He went on to explain London's desire for more live music is all too clear, especially when it comes to the expansion of the Manuel's flagship venue the London Music Hall, which has experienced continuous growth over the years.
"We're always investing more and more in the music scene here, and this is just another investment we're making," he said. "London truly is a music city."
As for the country line-up, keeping things Canadian was an important mission when searching out who would best represent the genre for the festival's inaugural year — with Kissel in the top spot.
"We've been doing shows with Brett for a while now, and he's a tremendous entertainer," said Manuel. "One of the biggest country requests is, when is Brett Kissel coming back? Whenever you get a strong Canadian headliner, that's really important. We always want to support Canadian artists, and that's what we've always done at the Music Hall as well."
In addition to the main event, visitors to Parkjam will get to take in local talent, with the addition of a side stage nearly every night.
Parkjam's country night, featuring Brett Kissel, Meghan Patrick, Jojo Mason and Aaron Goodvin, will take over Harris Park (531 Ridout St. N.) Friday, Sept. 6.
Presale tickets are available on Thursday, June 6 at 10 a.m., while public sale and 19+ VIP tickets will be available Friday, June 7 at 9:30 a.m.
For more information, as well as artist announcements as they become available, check out Parkjam on Facebook, Instagram or Twitter, or visit parkjamfestival.com.