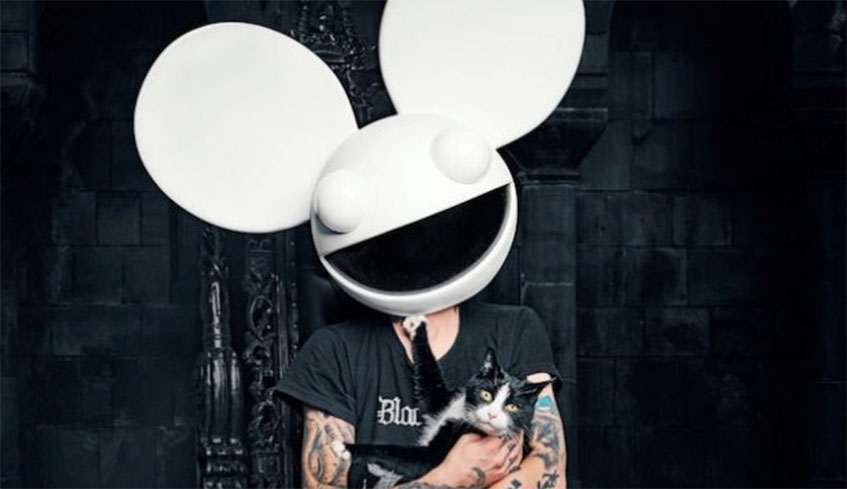 By Whitney South, Best of London. 07.17.19
When the cat's away, the mau5 will play.
In this case, to thousands of music fans in London's Harris Park.
On July 22, Parkjam Music Festival organizers announced line-ups for their final two nights — the already hugely-popular BlockParty weekend — from Sept. 13-14.
Friday is set to welcome American Grammy Award-winner, DJ, songwriter, and record producer Diplo, alongside AC Slater, Ookay, Kingzmn, and Slothbear, while Saturday's party will feature JUNO winner Deadmau5, with support from Feed Me, Attlas, No Mana, Eddie, and Nofone.
Diplo is known as co-creator and lead member of the electronic dancehall music project Major Lazer, a member of the supergroup LSD with Sia and Labrinth, as well as working with producer and DJ Skrillex as part of the electronic duo Jack Ü, and Silk City with Mark Ronson. He also founded and currently manages record company Mad Decent, and co-founded the non-profit organization Heaps Decent. With his mash-up mixtapes, he was able to create a sound where his musical tastes; '80s pop, electronica, Dirty South hip-hop, and (his major influence) Miami bass music intersect. His attention-grabbing projects Hollertronix (with partner DJ Low Budget), and the Piracy Funds Terrorism, Vol. 1 mixtape (with British-Sri Lankan MC M.I.A.), made a heavy impact on the alternative electro-pop scene, garnering rave reviews from music critics and indie kids alike. Over the years, Diplo has worked on production and mixtape projects with many other pop artists, like Gwen Stefani, Die Antwoord, Britney Spears, Madonna, Shakira, Beyoncé, Justin Bieber, Usher, Snoop Dogg, and Bad Bunny. His alias, short for Diplodocus, is said to have derived from his childhood fascination with dinosaurs.
Canadian electronic music producer and Mau5trap label head Deadmau5 is one of the most prominent fixtures in the dance scene of the 2010s, and is instantly recognizable with his signature oversized mouse helmet. Debuting in the late 2000s, Mau5 made his first international statement with 2009's For Lack of a Better Name. From there, he remained a Top 10 fixture on the U.S. and Canadian Dance charts, going platinum in 2010 with 4x4=12 and topping the charts three times in a row with Album Title Goes Here (2012), While (1<2) (2014), and W:/2016ALBUM/ (2016) and beyond. Known for his live sets and highly produced stage set-ups, DeadMau5 is also an avid video gamer, contributing to soundtracks for Grand Theft Auto, Need for Speed, and more.
Monday's announcement marks organizers' final release in advance of the inaugural Parkjam Music Festival, taking over Harris Park for seven days this fall. The multi-genre offering will welcome country, rock, pop, alternative, rap and EDM audiences from Sept. 5-8 and Sept. 12-14, with previously listed headliners including The Glorious Sons, Brett Kissel, 98 Degrees, The Offspring, and Ice Cube.
Parkjam Music Festival's BlockParty, featuring Diplo, DeadMau5, AC Slater, Ookay, Kingzmn, Slothbear, Feed Me, Attlas, No Mana, Eddie, and Nofone, will take over Harris Park (531 Ridout St. N.) Friday, Sept. 13 and Saturday, Sept. 14.
Tickets are available Friday, July 26 at 10 a.m.
For more information, as well as full list of daily line-ups, check out Parkjam on Facebook, Instagram or Twitter, or visit parkjamfestival.com.