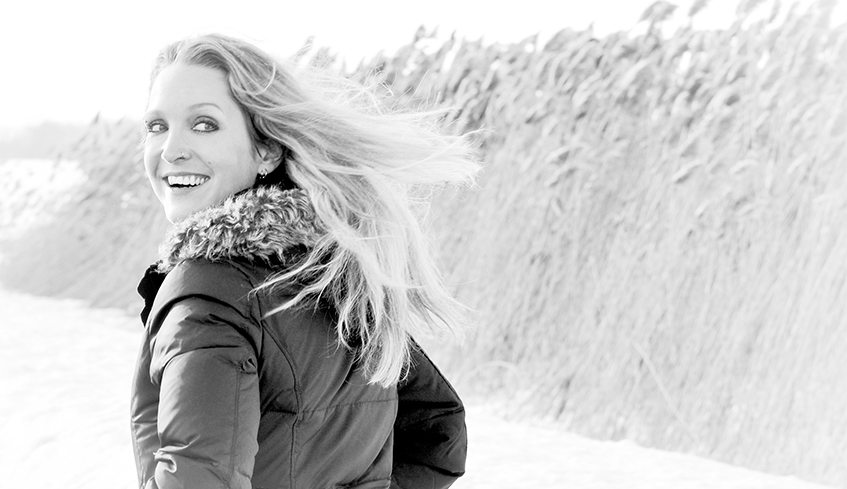 By Whitney South, Best of London. 12.05.18
Pablo Picasso once said, music and art are the guiding lights of the world.
More than just a pretty sentiment, there couldn't be a better way to describe this year's Music'n Arts Collide Christmas celebration, taking over Aeolian Hall Friday, Dec. 7.
Featuring special guest artist Paul Murray and musicians Sarah Smith and Brian Good, the event promises an evening packed with fun and inspiration.
The idea?
In the blink of an eye, and accompanied by harmonies from both Smith and Good, Murray will bring eight-foot canvases to life in a number of unorthodox ways — a truly one-of-a-kind, Christmas-themed performance. A portrait painter by trade, the artist can usually spend two to 10 months on just one painting, but in this setting, Murray's plan of attack goes from months to minutes.
For Smith, who recently returned from her latest European tour, as well as a fan-fueled cruise from Miami to Mexico, the show is sure to be a highlight in what has already been an exemplary year.
"Murray is an incredible nationally-acclaimed artist, who's going to work while the bands perform . . . it's really an interesting idea," she explained. "Also, Good is an incredible performer and songwriter — a legend really . . . it's a whole mingling of these artists being represented and it's going to end up being a really magical night."
While it's no secret Smith doesn't seem too familiar with the concept of downtime, crafting her schedule around the unique holiday series, as well as finding the desire to put out her very first Christmas album this fall (which includes a number of classics, as well as a holiday original), was a no-brainer.
"I've been really trying to up the ante with my vocals. I wanted to be more than a rock singer ­— to add some emotional songs into my repertoire, as well. Christmas songs are really the most touching, and jazzy and complex, and it's a genre I've really never tackled or attempted at all. We did 12 classic Christmas songs and one original, because I just ended up writing one."
While one could wonder how an original Christmas song could just "happen," Smith maintains when she set out to write something new, a holiday tune wasn't her intention.
"My songs are weird, and songwriting is so hard to describe, it really has its own universe," she said. "You start off with nothing and at the end of it you have this piece of art and it's like a child to you that you see grow throughout your life. So, that's just what happened."
The song, A Christmas Wish, is packed full of meaning, describing how the holiday means more than just hanging lights and giving gifts. As for the album as a whole, there was no better way for the musician to spend her summer than recording some classic carols in London's own EMAC Recording Studios.
As for celebrating the season at Aeolian Hall, Smith can't wait to make her triumphant return to a stage she knows all too well.
"They have this beautiful old building that just breathes legend and history," she said. "When you walk in to the place you just feel this warmth, and on stage you get that same white light vibe. It's one of the best sounding venues in the city, and it's so inspiring."
In addition, ticketholders are invited to a 30-minute post-show Masterclass discovery session with Smith and Good, where they can learn about the music business, including the secrets and what it takes to follow your dreams.
The Music'n Arts Collide Christmas celebration, takes over Aeolian Hall Friday, Dec. 7.
For more information, or for tickets, visit www.aeolianhall.ca.