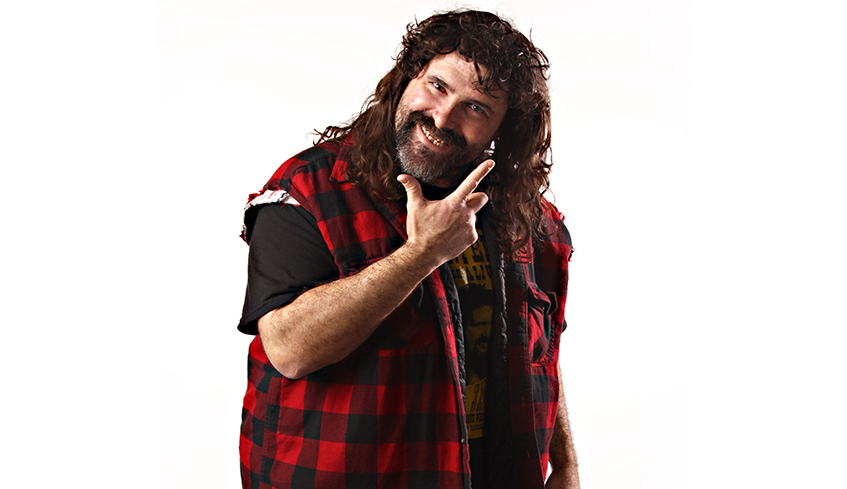 By Whitney South, Best of London. 08.24.18
It was the bump heard across the wrestling world.
After taking their feud from the mat to the top of a steel cage 16 ft. in the air, World Wrestling Entertainment icons Mankind and The Undertaker seemed ready to put it all on the line — what they couldn't have known, however, was how that night in Pittsburgh would change at least one of their lives forever.
It was an event Mick Foley remembers well, for the most part. After all, Hell in a Cell was supposed to be brutal, and taking on the role of Mankind was no small feat — the falls though, both planned and unplanned, took their toll.
That's just one of the reasons the match has lived on in infamy — Mankind's unexpected drop headfirst into the squared circle, slamming into the hard canvas below. While some saw it just another scripted injury sustained by the unhinged heavyweight, something had in fact gone terribly wrong.
It's not every day you hear, "That's it, he's dead," coming from the commentator booth.
"I've had several concussions over the course of my career, but that was the one time that I really had to piece the match back together, and it would come back to me, all except those 30 or 40 seconds that were lost when I was unconscious," he explained. "It's kind of the day I came face to face with my own mortality and realized that I had to learn to connect with fans on a different level if I want to continue wrestling for a living."
It's a narrative Foley used to hate re-living back when it was all anyone wanted to talk about. Now, two decades later, he'll stretch his storytelling muscle with Mick Foley: 20 Years of Hell — hitting London Music Hall Friday, Sept. 7.
"Part of the arc of my story is going from resenting the match to really appreciating the fact that anyone wanted to talk to me at all after 20 years," he said with a laugh, adding the idea behind the show is to bring people back to that amazing night. I try to bring it to life through my stories, and emotions, and I think it's safe to say I will outperform expectations."
While the match has been long-considered the best bout in WWE history, Foley doesn't necessarily see it that way — well, not exactly.
"I think that calling that match the best match would be like calling the Titanic the best cruise," he said with a laugh, though while it was indeed a disaster, it was a spectacular disaster. "In the days that followed, I watched clips of it hundreds of times . . . 10 years later it allowed me to better appreciate what everyone else saw, and kind of see the power and strange beauty in that match."
The tour has been in full-swing since the spring, with Foley taking his one-man show across the U.S. and Australia before finding himself in the Great White North. No stranger to the Forest City thanks to his 2017 London Comic Con appearance, the WWE Hall-of-Famer maintain he's excited for his return.
"I hope we have a nice crowd. It's really been a good city for me, and I hope that people turn out, and walk away happily surprised," he said. "I'm excited to see the smiles, the looks of concern. Hopefully when the show is done people will feel like they left a really good wrestling match — like they've been on a journey."
Mick Foley: 20 Years of Hell hits London Music Hall Friday, Sept. 7.
For more information, or for tickets, visit www.londonmusichall.com.