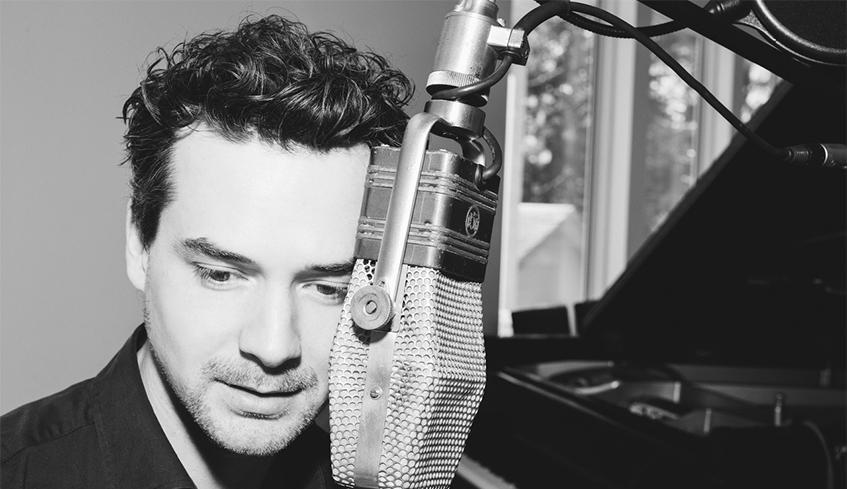 By Whitney South, Best of London. 12.12.18
Growing up with a deep and passionate love of music, Michael Kaeshammer never dreamed he could turn his talent into a real career.
Now, after 20 years in the industry, the JUNO Award-winner couldn't imagine doing anything else.
"I grew up in a little town in Germany, and nobody ever made a living playing music. I had never even thought about it until I moved to Canada," he recalled. "I'd see all these guys play in bars and get paid, and when you're 18 that's super exciting. That's really how it all started."
On Thursday, Dec. 13, Kaeshammer will take the stage at Aeolian Hall, ready to treat fans to a night billed as an evening of jazz.
But that doesn't mean he can be pinned down to any one genre.
Ticketholders will get a chance to take in a variety of music from the artist's extensive repertoire, ranging from classic boogie-woogie to blues and jazz and beyond.
"For me, it's just a love of music . . . I like so many different kinds; jazz, blues, R&B, pop. People always feel like they have to put you somewhere, but it's just my stuff," he explained adding as a fan and listener of other artists, he's mostly attracted to musicians who don't conform. "Sometimes when they're not trying to fit into a certain category, they can be more themselves and that's what makes them more interesting."
Over the last few years, Kaeshammer has been steadily adding more originals to his albums, showcasing tracls that have a strong chorus, verse and story.
In fact, his latest offering, Something New, features 10 original songs about love, life, travel and politics. Recorded at the historic Esplanade Studios in the heart of New Orleans' Treme district, Kaeshammer along with Big Easy legend Cyril Neville (The Neville Brothers) and Canadian bassist David Piltch (kd lang) created what has been called an eclectic sonic ride, including special guests Colin James, Randy Bachman, Jim Byrnes and Chuck Leavell of The Rolling Stones.
"This album was special because I got to produce other artists and guests on it, so it made for a very different experience," he said. "It's really a mix of people unrestricted of genre, and in the end they all end up on the same track, which is amazing. They're also all people I look up to as musicians, which makes it even more special."
Kaeshammer gives credit for his love of music to his father, who would tape late-night jazz TV programs and take him to local shows when bands came around.
"When I was very young, as far back as I can remember, my dad always played the piano — he still does. So, I heard him play blues and boogie-woogie and jazz stuff around the house all the time. It was just kind of second nature and part of our bonding as father and son."
These days, Kaeshammer has found himself nominated for eight JUNO Awards, winning twice for Vocal Jazz Album of the Year, as well as five Western Canadian Music Awards, winning as Musician, Entertainer, and Jazz Artist of the Year, respectively. He's also taken home a CBC Music Award for Best Live Performance, among many others. In October of 2017, he completed his seventh tour of the People's Republic of China, with performances in cities where his was the first jazz concert ever held in the area.
As for his London show, Kaeshammer maintains it'll be an evening like no other.
"First of all, the most important thing is that it's entertaining and fun. Sometimes people shy away from the jazz tagline . . . but our show is high-energy," he said. "We're going to do everything from solo piano to a full band with horns, it's going to be a great time. We're definitely going to light a fire at The Aeolian."
Michael Kaeshammer hits the Aeolian Hall stage on Thursday, Dec. 13. Tickets are $35 in advance and $40 at the door. For more information, visit www.aeolianhall.ca.