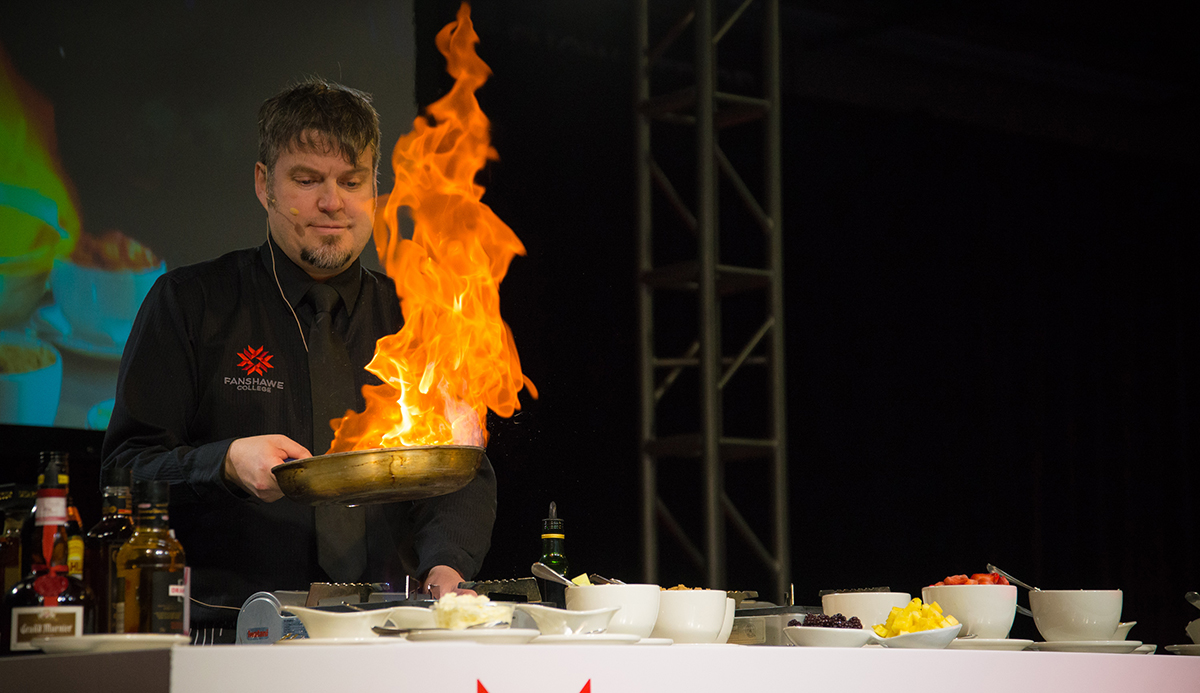 By Whitney South, Best of London. 01.10.20
It's been 15 years since Forest City foodies got their first taste of something special at the Western Fair District.
Now, organizers are celebrating that milestone with an event guaranteed to be tastier than ever as the London Wine & Food Show takes over the Agriplex from Jan. 16-18.
"It is hard to believe it's been 15 years, and we couldn't be prouder of how the event has grown," said show manager Robyn Baker. "We appreciate the support that Londoners and visitors from outside the city have shown and look forward to an even bigger and better show this year."
The latest offering is set to feature a wider variety of cooking and tasting room experiences, along with an expanded selection of wine vendors including selections from over a dozen local and provincial wineries and vineyards.
In addition, tasty treats from some of London and areas finest eateries will be on-hand to tempt the palate, with everything from fine canapes and cuisine, to cheeses and chocolates.
New features include guided sommelier tours, charcuterie tastings, vegan food demos and a dance showcase performed by Phoenix Fitness for the Arts.
As always, there will also be a wide variety of other entertainment offerings including scotch tastings and mixology demos, as well as performances by lobby aerialists, local musicians Melissa Megan, Patrick James Clark, Connor Morand and more.
The popular Glow Lounge, sponsored by 103.1 Fresh Radio, will be back in the Central Lounge where guests will get the chance to enjoy the 'create your own cocktail' feature, sponsored by PMA Canada.
In honour of the 15th anniversary, those in attendance on opening night will have a chance to win one of 15 fantastic prizes. These include a $500 Grand Prize package from Via Rail as well as overnight packages and tasting tours at some of the finest wineries and restaurants in Southwestern Ontario.
Guests who attend on Friday could win an overnight stay along with 3-course dinner and much more at the luxurious Retro Suites in Chatham — a prize valued at almost $1,000.
The London Wine & Food Show takes over the Western Fair Agriplex (845 Florence St.) from Jan. 16-18.
Hours are Thursday and Friday 5 p.m. to 11 p.m. and Saturday 12 p.m. to 5 p.m., with a second session from 6 p.m. to 11 p.m.
You can save by purchasing your tickets online in advance by Wednesday, Jan. 15 at 11:55 p.m., while entry will be sold for full price at the door while quantities last.
This is a 19+ event.
To purchase tickets, and find out more about this year's 15th anniversary show including a full list of vendors, visit www.westernfairdistrict.com.