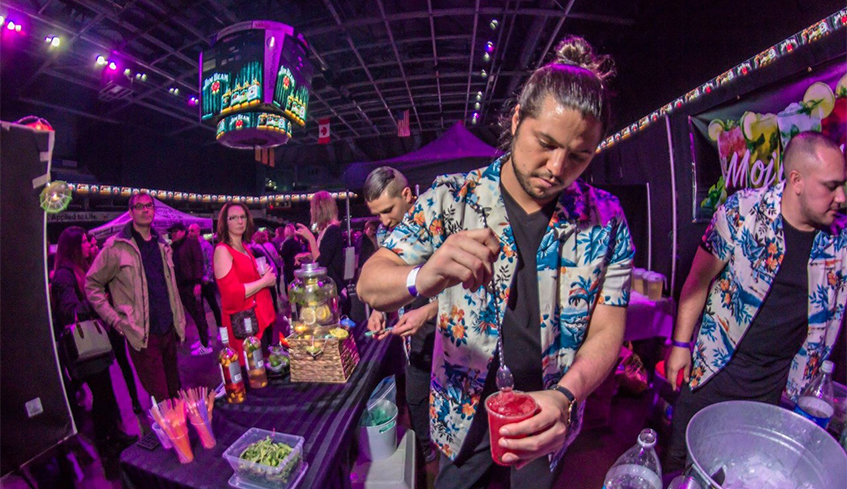 By Whitney South, Best of London. 03.07.19
While the origin of the word may be disputed, a simple fact remains — there's always time for that perfect cocktail.
Heading into its second year warming up the Forest City, The Cocktail Show will once again hit Budweiser Gardens Saturday, March 23.
And according to organizer Pablo Tovar, the driving force behind the Tequila Expo, Colombian Gastronomy Festival and Taco Fest, this one is all about variety.
"It's all about having as many kinds of spirits and drinks as we can, and we want to show people how many different cocktails there are out there," he said. "When they go to a bar, it's always rum and Coke or gin and tonic . . . there's so much more than that. Basically, we're going to explore everything the cocktail world has to offer."
The festivities run from 3 p.m. to 11 p.m., and will feature a number of seminars — including Sex and Cocktails with Sexologist Carlen Costa, and Pour ON Brands talking about craft and local distillery — as well as live entertainment from flair bartenders, games and of course music.
"Our seminars are going to talk about different kinds of cocktails and ingredients, pairings and a whole lot more," Tovar explained. "My events are always really simple, attractive and to the point. It's all about having fun in the city and educating people."
Billed as a cultural demonstration of one of the oldest art forms: mixology, The Cocktail Show aims to celebrate offerings from all over the world.
The mission? Highlight the incredible art of mixing spirits with flavourful ingredients, offer attendees the chance to sip drinks prepared by world-class mixologists, discuss different cocktail varieties with brand ambassadors and learn from experts in the field of mixology.
"Believe it or not, cocktails are an art," said Tovar. "Even in London we have a lot of talent, and we want to explore that and teach people more about it."
Some of that talent will be in attendance, along with local and familiar vendors and restaurants eager to show off, with over a dozen brands confirmed so far from Grey Goose to Dixon Distillery, Gibson's Finest to Jack Daniel's.
And then there's the food.
Olive R Twist, Che Resto Bar and Bull & Barrell will be offering eats tapas-style — appetizers to tempt the palate.
The Cocktail Show hits Budweiser Gardens on Saturday, March 23 from 3 p.m. to 11 p.m.
All food and beverage purchases will be made using credits (which ticketholders can actually win playing casino games) for $2.50 each, while the cost of items range from one to four credits.
Tickets are available in advance online for $15, but will increase to $20 on the day of the event and are sold on a first come, first served basis as space is limited. Coat check will be available.
For more information, or to purchase tickets, visit www.budweisergardens.com.