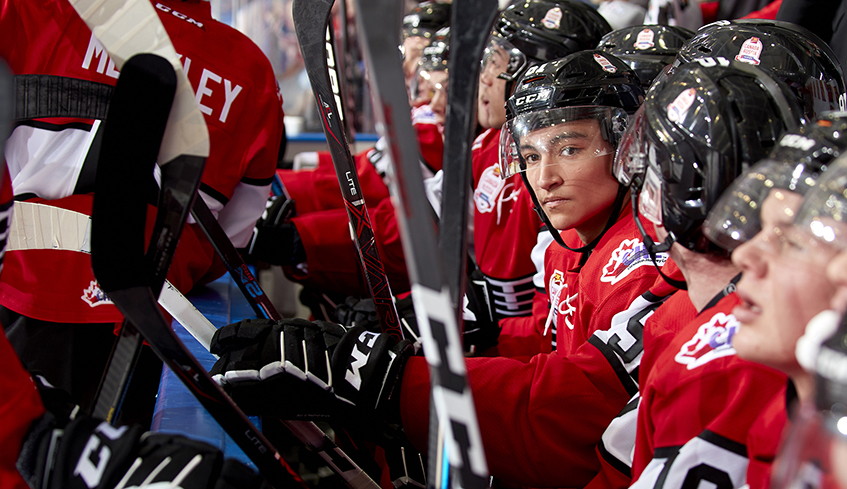 By Whitney South, Best of London. 08.14.19
Let's be honest, every day is a great day for hockey — especially in London.
And this week, Budweiser Gardens announced a little something special.
On Monday, Nov. 11, the venue will play host to Game 4 of the 2019 CIBC Canada Russia Series, featuring homegrown junior team candidates squaring off against their rivals from the west — and fans couldn't be more excited.
The six-game series features CHL regional league teams competing against the Russian National Junior Team as an integral part of the evaluation process for Team Canada prior to the IIHF World Junior Hockey Championship.
Frankly, it's a pretty big deal.
"The Canada and Russia rivalry is like no other in hockey and continues to ignite passion among the players competing on the ice and for the fans following along in CHL communities across the country," said CHL President David Branch. "This is a showcase of our league's best players and the stars who will proudly don the maple leaf at Christmas as members of Canada's National Junior Team in pursuit of gold at the 2020 IIHF World Junior Championship in the Czech Republic."
Since the event first began in 2003, CHL teams have played to an overall record of 63-25-2-6 and have won 12 of 16 total series despite coming up short last season in Russia's first event win since 2014. The competitiveness of the rivalry has grown in recent years with six of the last nine series decided in the final game including last season where Russia scored a late goal to force overtime and clinch the title in Drummondville. Twenty members of Team Canada at the 2019 World Juniors previously competed in this event, while Russia's bronze medal winning roster was largely derived from members of this team.
It's a series of epic hockey, and according to London Knights' owner and general manager Mark Hunter, it's one Forest City fans won't want to miss.
"It's going to be some high-end hockey . . . and we'll have two local guys battling for a spot, Liam Foudy will be on the ice, and Connor McMichael," Hunter explained. "It's going to be fast, and the Russian team has been really good over the past couple years and they're really going to push our boys to the limit."
The Knights' will also see some major representation in the form of Head Coach Dale Hunter, who'll be calling the shots for the London game, as well as in the Czech Republic in 2020.
Since hosting the very first game in event history back in 2003 where Team OHL claimed a 7-1 victory, London also welcomed Game 3 in 2010 where Team OHL earned a 4-0 shutout.
With a track record like that, local hockey buffs can't help but feel a little confident.
"We're going to push for that, I'll tell you that much. I think everyone around here knows that winning is something we like to do," Hunter said with a laugh. "When this game gets going it's going to be fast-paced and competitive. This isn't an all-star game, it's people fighting for their jobs at the 2020 championships. This is a whole different level."
The 2019 CIBC Canada Russia series is supported by CHL associate sponsors Kia Canada, Sherwin-Williams, Cooper Tires, and Kubota Canada.
And while all games will be broadcast nationally on Sportsnet and TVA Sports, London knows Budweiser Gardens is surely the place to be come November.
"Our fans are the best," said Hunter. "They love their hockey, they love talented players and they understand what it's all about to have a team that plays like a team."
Tickets for Game 4 of the 2019 CIBC Canada Russia Series taking place Monday, Nov. 11 at Budweiser Gardens (99 Dundas St.) go on sale Wednesday, Aug. 28 at 10 a.m., and will be available at the Courtesy Ford Box Office (Gate 1) and at the Aluminum Associates London Knights Armoury (entrance off Talbot St. inside Bud Gardens). Purchases can also be made by phone at 1-866-455-2849, or online at www.budweisergardens.com.
For more information on the series, visit chlcanadarussia.ca.