For many St. Patrick's Day is a day of celebration. Whether you are celebrating its literal representation; a cultural and religious celebration of the death date of Saint Patrick, patron saint of Ireland or just using it as an excuse to indulge in all things green (and beer) we support it!
This year, Saint Patrick's Day falls right on March Break and London is full of unique activities for everyone and anyone wishing to experience "St. Paddy's Day" on their own terms and itinerary! From family events to strolling down Richmond Row, we've got it all this year.
Here are a few ideas for those wanting to celebrate their own way:
For the traditional party goer
Richmond Row is the place to be for you. Get dressed up in your most festive green clothing and stumble down the row with your best group of friends. The 9th Annual Leprechaun Stumble takes place from 10 AM – 5 PM beginning with a free pancake breakfast, prizes and delicious discounts. Yes, you heard it right, discounts on all your favourite food joints including Burger Burger, Burrito Boyz and Fresno's! Find out more info by clicking here.
Ontario Southwest

For the family oriented
Start your day off being active with a Saturday morning walk in Highland Woods (Basil Grover Park, 555 Wharncliffe Road South). Starting at 9 AM, enjoy the beautiful trails that London has to offer but remember to bring your mud boots! Spend the afternoon at the 141st Annual St. Patrick's Day Celebration held by Irish Benevolent Society from 11:30 AM – 2:00 PM at the Carousel Lounge at Western Fair. Included will be a festive Irish buffet, Irish music by Tony Nother and will be favoured with Irish dancing by the award-winning dancers of the Corrigan School of Irish Dance!
Thames Valley Trails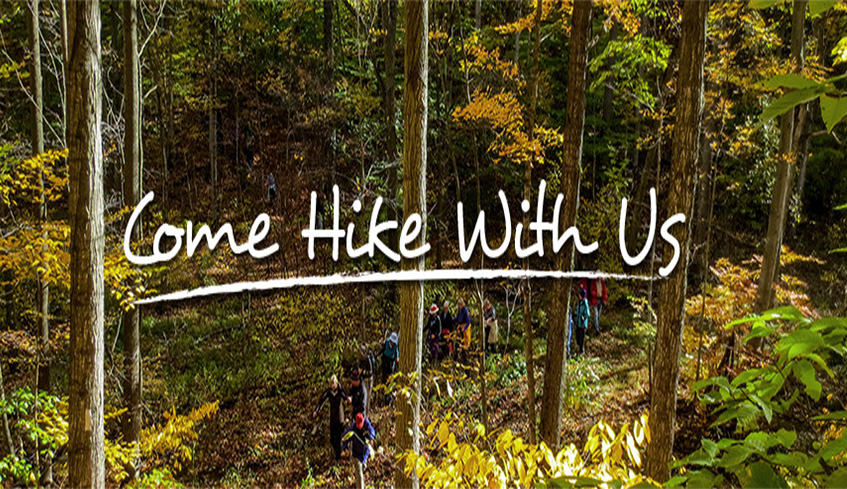 For the subtle celebrators
Those who want to celebrate but don't necessarily want to tackle the crowds that comes with this holiday, the stars of LETTERKENNY will be live at Budweiser Gardens and tickets are still available for purchase! Maybe you have plans during the day and do not want to suffer the consequences of Sunday morning - this is an event for you. This 90-minute comedy experience is guaranteed to have your green beer spewing out of your nose. Tickets are available online at www.budweisergardens.com, by phone at 1-866-455-2849. Tickets are also available in person at the Courtesy Ford Box Office at Budweiser Gardens, BooksPlus, and the Fanshawe College Biz Booth.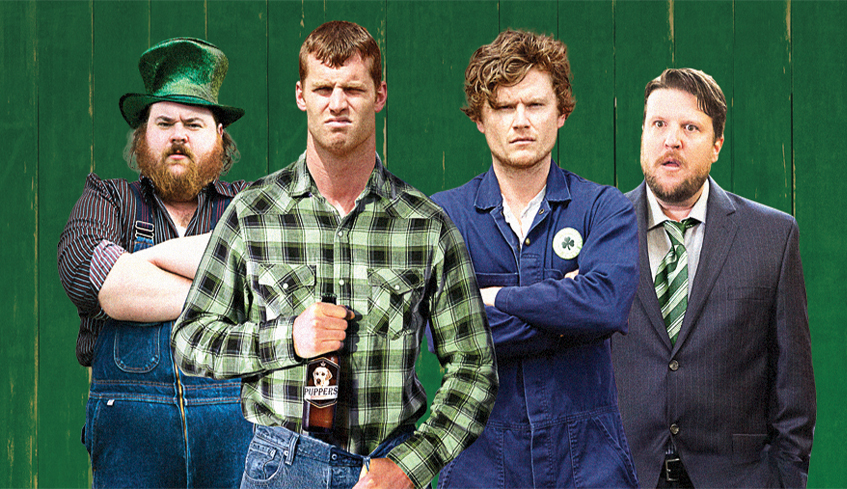 For an authentic Irish experience
It is all about understanding the history of Ireland. For those who didn't know, Ireland takes pride in their Catholic religion and St. Patrick's Day falls during Lent. This means that heavy partying was not permitted. That was until these rules were waved and everyone would dance, drink and eat! Here are a few authentic Irish pubs and their offerings.
HRM Photography Inc.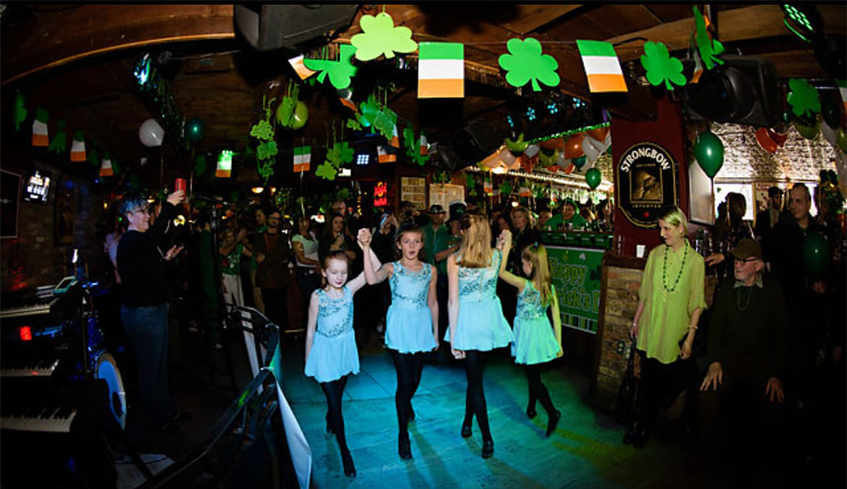 McCabe's Irish Pub & Grill
Address: 739 Richmond St.
Website: www.mccabeslondon.com
McCabe's is offering patrons a spot in line on the patio so consumers can drink while they wait to get in (expected to hit capacity by noon so make sure to show up early)! An authentic St. Patricks Day isn't complete until you try the Irish day menu including steak and Guinness pie!
McCabe's Irish Pub & Grill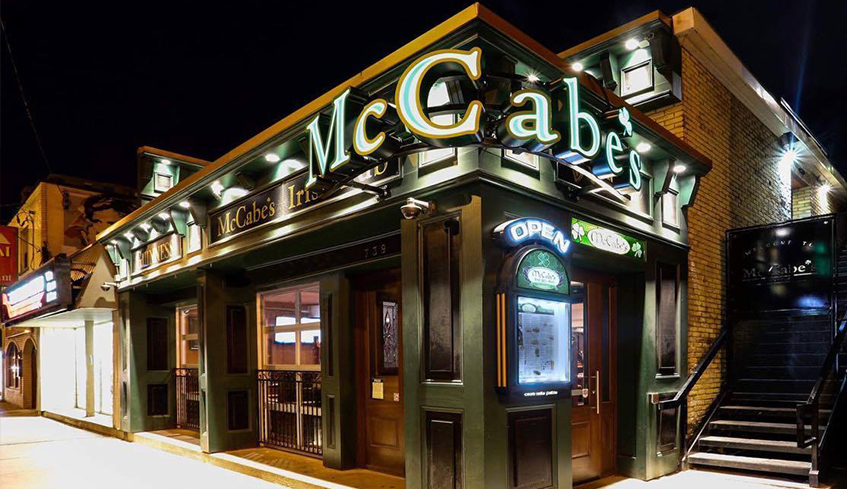 Molly Bloom's Irish Pub & Restaurant
Address: 700 Richmond St.
Website: www.mollyslondon.com
With their doors opening at 11 AM Molly's is guaranteed to be a packed house. Make sure not to miss London's very own Mike O'Brien Band mixing a crowd pleasing set of Irish songs, and enjoy some Irish dancing at 12 PM & 6 PM!
Molly Bloom's Irish Pub & Restaurant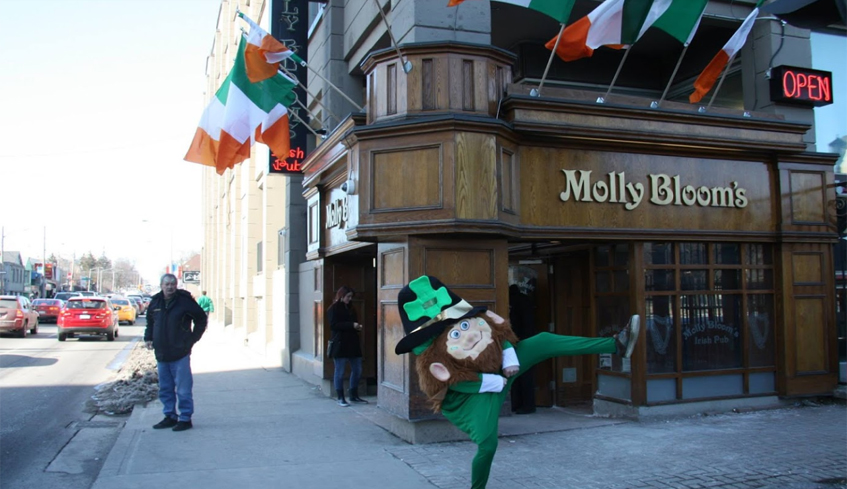 Fionn MacCool's
Address: 867 Wellington Rd.
Website: www.fionnmaccools.com
Don't miss the offering of four different Celtic bands performing this year! You can enjoy the performances from inside or outside the restaurant as Fionn MacCool's will be opening their heated patio! We dare you to try one of each pie!
Fionn MacCool's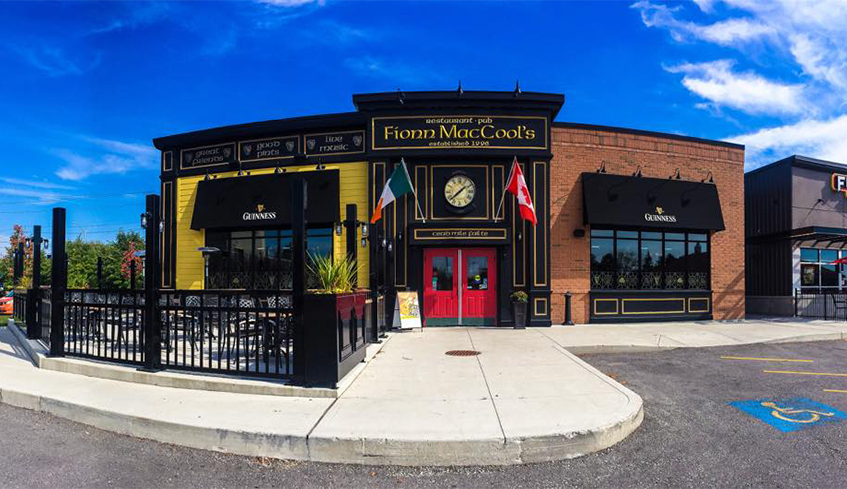 Now that we've given you some options for a casual to festive March 17, what're you waiting for? Don't miss out on any of these events, make sure to purchase your tickets or reserve your spot in line to partake in on the fun! Show us your St. Patrick's Day experience by tagging #LdnEnt on Facebook, Twitter & Instagram!